We live today in a world we no longer really belong to. We are absorbed in our various occupations which become routine for us. From morning to evening, work. You hardly spend time with your family. And more importantly, you no longer spend time with yourself, and you can no longer think for yourself. Routine practically guides us. While we inevitably need a time when we will be alone, a time of personal recollection, a time of meditation. Even if you have never tried it, the applications presented below will allow you to taste it.
Benefits of Meditation
We think it necessary to make an overview of the advantages you have of practicing meditation before getting to the heart of the matter. Moments of recollection and meditation have, beyond the shadow of a doubt, many advantages for those who practice them. On the off chance that we can say that with meditation we are less anxious and stressed. When you start meditating indeed, certain nerve connections in the brain are loosened. Which makes you feel better about yourself.
Also, with meditation, you have better relationships with those around you. You will almost always be in a good mood and spill it on others. Meditation has multiple benefits for bodily health, emotional health, and relational health. Several apps have been designed to help you meditate and better manage your feelings and emotions. These include, among others:
1- Meditopia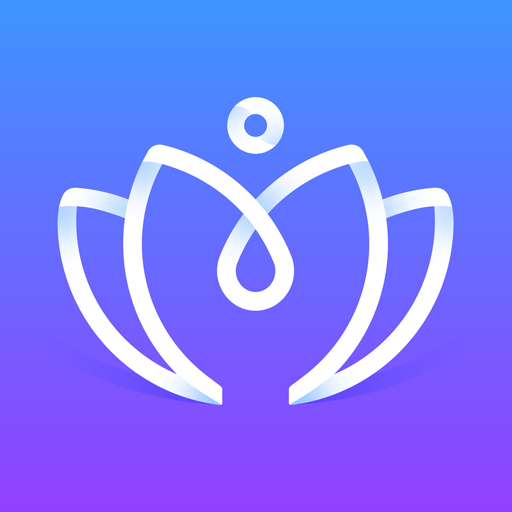 Meditopia is a meditation app that touches your soul! It is arguably one of the best programs to help you regain your calm, reduce stress, sleep better, love, and find inner peace. Here is yet another application that will help you discover yourself. Create a space for yourself in the world and discover the happiness that is destined for you. The program offers you more than 250 meditations in English and Spanish. Needless to say, the sound quality is excellent. With Meditopia, learn to meditate and listen to music designed with sounds of nature to relax. Use the timer for better meditation and focus on various themes with specialized programs. These terms include Welcome, Compassion, Acceptance, and Gratitude.
In addition to English and Spanish, remember that the latest version of Meditopia also offers meditations in French. The contents of this application are prepared by renowned scientists and practitioners and associated with choice musical experiences. The design team is solely concerned with bringing a fresh perspective to the meditative experience. Finally, be aware that the program is no more than 40 M and will therefore take up very little space on your device. The application is available on App Store and Play Store.
2- Little Bamboo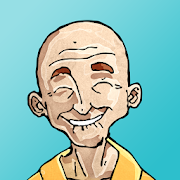 Petit Bambo is arguably among the best meditation apps. It is available for free download on Play Store and App Store. It is very easy to use. Everything you need to do for a good meditation is explained there as you progress. And your progress gradually. You have to finish one session before starting another. Petit bamboo offers up to 170 sessions of 20 minutes each. You receive support emails using this application. What encourages you and boosts you? Whether you are a beginner, an amateur, or a regular at meditation sessions, this application will necessarily be useful to you.
3- MyLife Meditation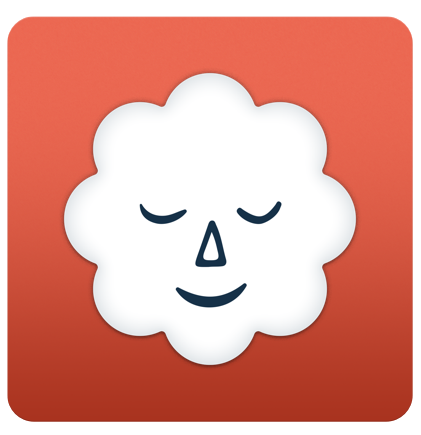 You have the option to download this app for free from apk. It is a very selective application. In its fairly large catalog, it offers meditation exercises according to your mood and your physical condition. The exercises she offers revolve around audio files that you are invited to listen to with great attention in order to enter into your meditation. These audio files are very rich and very relaxing.
4- Insight Timer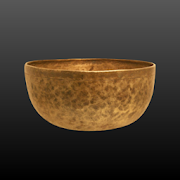 Play Store and App Store provide free download of this app. It is originally an English application, but it has been translated into 20 languages ​​recently. Proof that it is widely used and that its users are rather satisfied. It is really practical and will be very useful for beginners. It looks more like a social network than a simple application for personal use. A network of meditation and relaxation. With Insight Timer, you have access to meditation and relaxation music. It also offers you the opportunity to participate in discussion groups and meeting sessions with people who share the same goals as you. It offers more than 120 meditation sessions.
5- Calm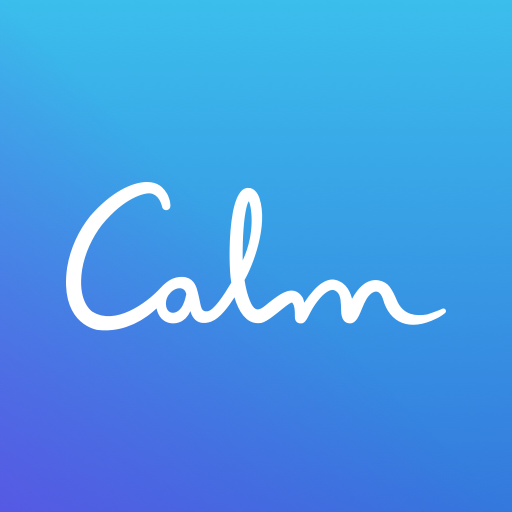 Calm is also a meditation app available for free download on Play Store and App Store. It was designed for people very prone to anger, stress, and anxiety. Through the exercises she suggests, she helps you relax, reduce anger and anxiety, and sleep better. It is an application with a wide variety of content. One of its latest updates offers a Mindfulness music option that will serve to relax you with music whenever you need it.
6- Serenity: Guided Meditations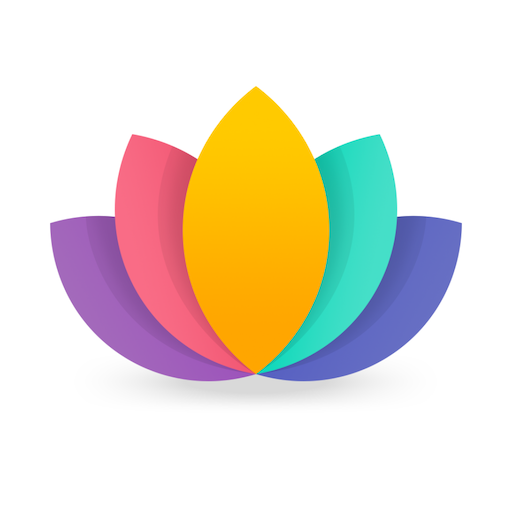 Serenity: Guided Meditations by its full name allows its user to learn a variety of meditation techniques to find peace, calm, and happiness. Learn the basics of meditation for free with seven days of audio lessons. Acquire the skills needed to practice mindful meditation for the rest of your life and get the most out of it.
Once you've mastered the basics, don't stop there. Improve your skills and gain more knowledge about mindfulness, values ​​and goals. Use sleep guides to get to sleep quickly and enjoy a restful night. With Serenity, you also have a perfect application to get rid of any anxiety.
---
---
7- Let's Meditate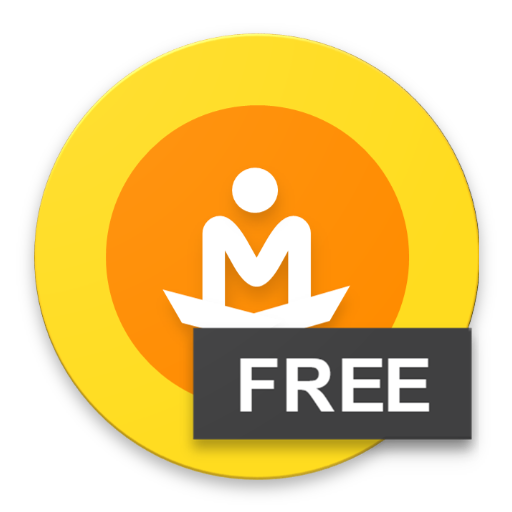 Let's Meditate has a very simple and easy-to-learn design. IL offers you a revolutionary approach to meditation. No distractions or clutter! Just choose a track and start it. Easy as pie. The app comes with a variety of meditation tracks covering a wide range of themes. You will therefore necessarily draw from it which will best respond to your situation (anxiety, healing, sleep, etc.). What you still need to know about Let's Meditate is that this program comes with offline support. In addition, no need to register on any site to use it.
8- Neo: Inner Journey and Meditation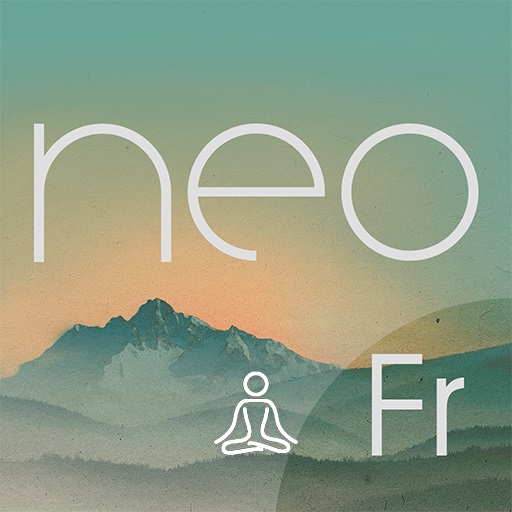 Adapt Neo: Inner Journey and Meditation to enjoy inspiring sound atmospheres. Available for iOS and Android, the application invites you to meditate on unique music and let yourself be guided by the voice of your guide to the four corners of the planet. With Neo, nothing less than a personal and poetic touch is offered to you to dive into the world of meditation. All your senses, especially sight, and hearing, are solicited for a surprisingly immersive experience.
9- Meditation More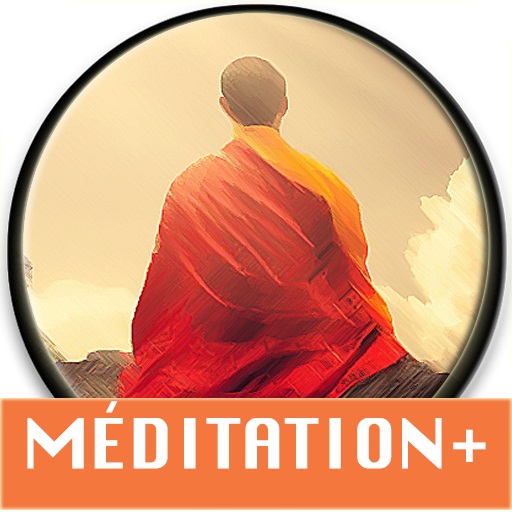 Meditation Plus is a self-meditation program that offers you detailed instructions on the different techniques. Everything you need to enter the optimal state is offered here, with specially selected sounds and music. To better concentrate and continue to meditate, this application is definitely what you need.
10-Namatata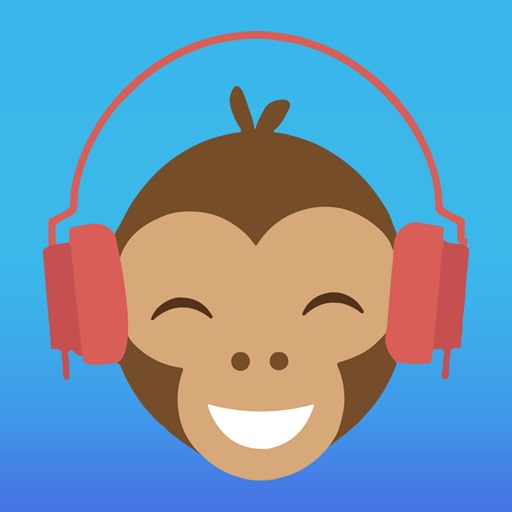 The Play Store and App Store application download platforms offer Namatata as a free download. This meditation application offers an original experience to help its users improve their lives. The benefits of meditation are manifold, such as reducing stress, improving concentration and memory, managing emotions, reducing pain, and better sleep. To start meditating, Namatata simplifies the task, in that the application offers a free program of seven initiation sessions of ten minutes each.
To go further, it is possible to subscribe and choose from hundreds of meditation sessions presented by the theme. Additionally, you can also access dynamic meditation sessions depending on what you are doing. There are express sessions for when you're in a rush and classic sessions for when you're relaxed. Finally, Namatata offers you the possibility to follow your progress as well as that of your friends.
The little extra of Namatata is to offer meditation to children from the age of three. Indeed, children also need to relax and meditate, and the app offers them specific sessions presented in the form of fun little stories, such as inner time, the rainbow, the butterfly, and the tree. At each session, the children win a colored belt, which encourages them to continue the meditation. Meditations for children are included in the free offer and are divided into three age categories.
11- Mindfulness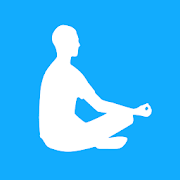 Mindfulness is an application available for free download on Play Store and App Store . It was designed by Jon Kabat-Zinn, one of the instigators and leading figures of mindfulness. This app's meditation sessions easily adapt to your availability. You can have very short sessions (3 minutes, especially for beginners) and long sessions (up to 30 minutes). You can also program silent meditation reminders with this application. The big highlight of this application is that you can buy thematic meditations of some great masters like Adyashanti, Joseph Goldstein, or Eckhart Tolle.
12- Mindful Attitude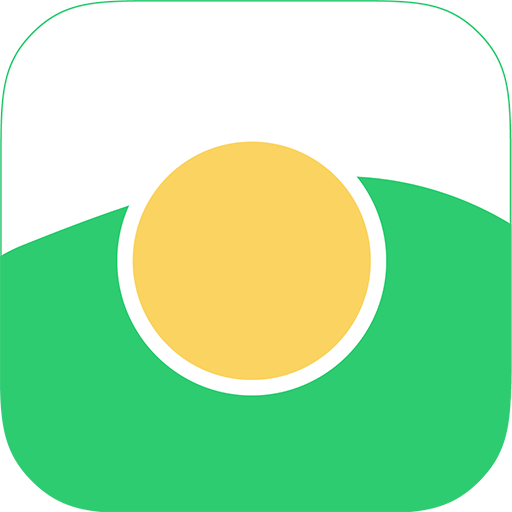 Mindful Attitude is a meditation app developed by a corporate mindfulness coaching firm, and it can easily fit into your schedule. It not only offers you an introductory program of 10 10-minute sessions, but also 40 guided meditation modules that correspond to a variety of concrete professional and personal situations.
Whether you need to prepare for public speaking, an assessment interview, a coffee break, in front of your computer in a shared office, on the move, while walking, or even to fall asleep, Mindful Attitude has a module for you. Tracking your progress and inner state is also carefully recorded.
Another strong point of this application is that it is completely free on Play Store and specially designed for active people, especially executives who are under great pressure.
Meditating is good. Having a meditation guide as a mobile app is even better. Everyone must be able to choose an application on their own criteria with which they will be able to practice meditation sessions alone or in a group that will certainly be beneficial for them.