---
Technology is constantly advancing. It is possible nowadays to have all the information on the different regions of the earth without having to move. Likewise, communication is even easier between the different continents of the globe.
Designers and developers never cease to amaze with the creative nature of their invention. It is difficult to say at present what the future innovation may be. For now, there are tools, some more efficient than others, that can show the temperature and what is forming on the horizon. These are weather software or applications that you can put on your Android device to get true and reliable information in real time. The following article offers you a list of the best free weather apps for Android.
1- AccuWeather
AccuWeather is one of the best weather apps available for iOS and Android. Founded in 1962 by Joël Myers in the United States more precisely in the State of Pennsylvania, AccuWeather is a private company which establishes weather forecasts for television, newspapers, radios, Internet, etc. AccuWeather is therefore an application that offers you the possibility of checking the weather around the world from your phone. Thanks to AccuWeather, you benefit from a large database of countries and cities all over the world. The AccuWeather app also allows you to view not only current weather conditions, but also temperatures, humidity percentage and wind strength information.
2- The weather channel
It is one of the reference applications for weather forecasting. Available free of charge on both Android and iOS, it stands out from the others for its various new features such as its notification system to keep you informed of the evolution of the weather and health-oriented data such as the UV index or the quantity of microparticles. . Likewise, this application provides very detailed information about the weather of a given locality. Are you preparing for a weekend or a vacation? The Weather Channel app gives you ultra-precise forecasts for your destination in just a few clicks.
3- Météo & Radar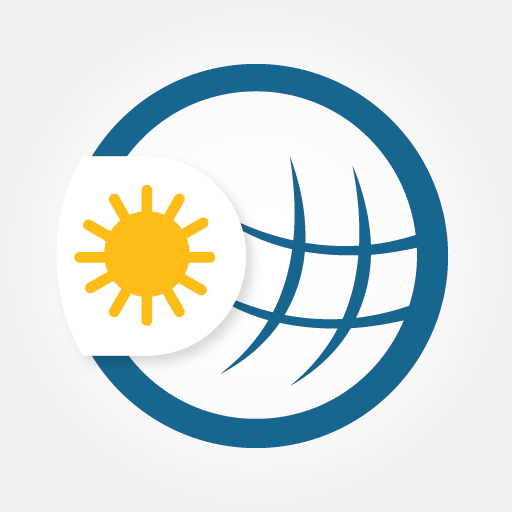 Météo & Radar is one of the best free weather apps you will find on the market. Also available on Play store or App Store, this application has its particularities. It offers the most reliable information on today's weather and also for the next 14 days. Thanks to its Radar functionality, you are now able to anticipate heavy rains and thunderstorms on a global map and in real time. Météo & Radar also alerts its users in the event of bad weather across Europe and even predicts snow bubbles for Sky fans.
4- Today Weather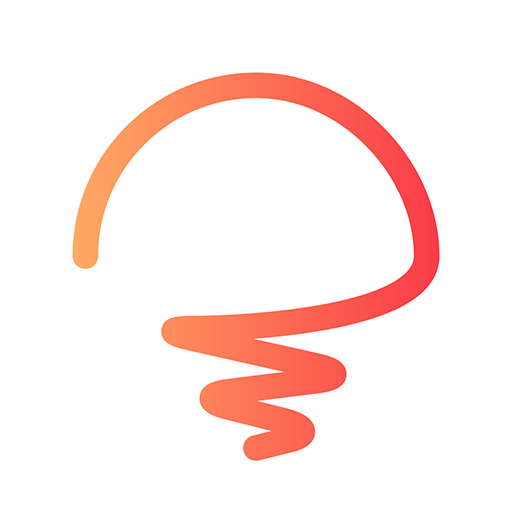 Available for free download on Play Store and App Store, the Today Weather app features an extraordinary designed back office with a clean and elegant interface. It also provides detailed and accurate weather forecasts. Discover every day, your weather presented by very good quality photos and Today Weather gives you the possibility to save as many places as you want. With this application, you have full access to information and details with figures, graphs and maps on humidity, UV, air quality or wind strength. Called an all-encompassing weather app, Today Weather has already won awards for its excellent design.
5- Weawow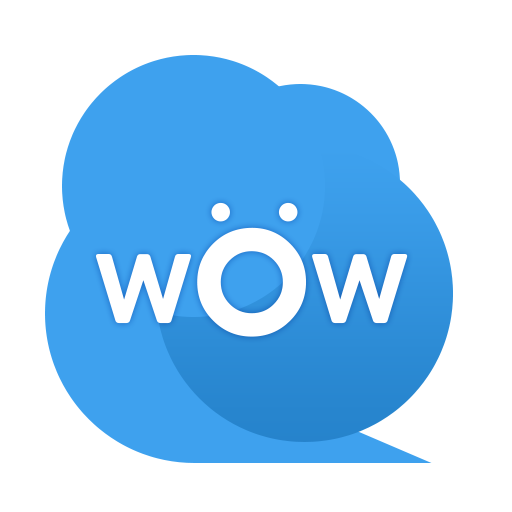 This app is available on Play Store and App Store. It is a beautiful and very accurate weather forecasting software. The Weawow application also gives you several information related to the weather of each city in the world. It obviously also specifies the temperature of the day, the humidity, the pressure, the visibility or the speed of the wind and forecasts any rain. Unlike some apps, Weawow lets you sell your photos there on the marketplace and features an ad-free interface.
---
Read also: 7 Best Teleconsultation Apps for iOS and Android
Read also: Top 7 Best Flight Tracking Apps for Android and iOS
Read also: 7 Best Pet Apps For Android And iOS In 2022
Read also: The 11 Best Online Shopping Apps
Read also: 6 best file compression/decompression software
Read also: How To Remove Any Filter From A Tiktok Video?
Read also: Top 14 Best Free Hard Drive Repair Software
---
6- WeatherBug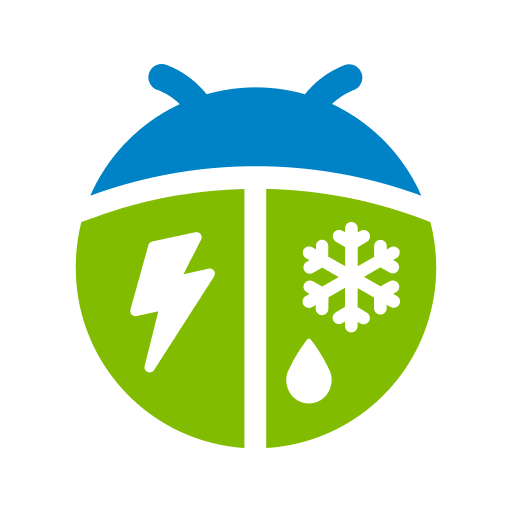 Listed among the best applications on the market in terms of weather forecasts, WeatherBug is a free download on Play Store and App Store. Indeed, this application allows you to preview the weather, whatever your position. In addition, WeatherBug is a very advanced weather forecasting tool that has a lot of information for the most experienced users. In addition, the application is mainly intended for Canadians because it allows you to view weather phenomena in real time thanks to its Doppler radar. For other users, WeatherBug is used to track thunderstorms on the Storm Tracker map. All the same, the WeatherBug application challenges you in the event of storms, floods and other natural phenomena that can cause damage.
7- 1Weather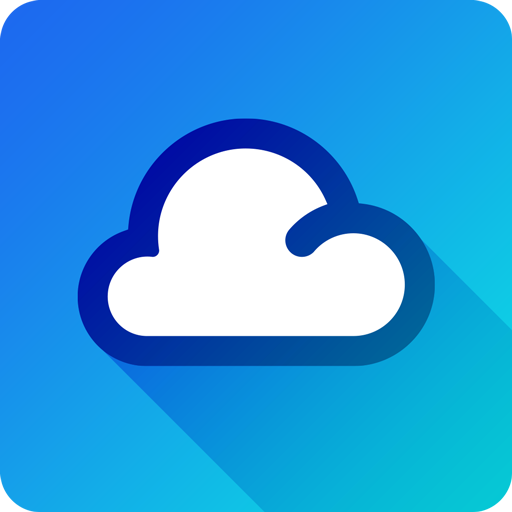 1Weather is a beautiful application with a presentation worthy of the quality one can expect in terms of performance. It's not an app beyond the fray, but it offers customization options that go with any type of device. All tastes have been reviewed with the aim of providing the same experience to all users. There is no browser that can prevent its integration with a given system. It is therefore an application that is easy to use and operate in any technological condition.
This ease is also remarkable at the level of data research. You don't get lost until you find the right information. Apart from this feature, the application allows you to better understand the concepts of the field. Even if you are not an expert, you will have more than the minimum in the field. This allows you to know a little more about the meteorology and the assessment criteria. For knowledge buffs, this is the ideal application to better understand the field and its contours. 1Weather is available on Play Store and App Store.
8- Yahoo Météo
This completely free application is practically the most current of all applications in the field. Available on the App Store and Play Store, it offers an interface that matches the image quality that can currently be offered with the tools available. You have the opportunity to enjoy an application made for users. Designers and developers have put all their genius into application customization. There is no possibility of getting the data wrong. You don't have to be a professional to understand the data displayed on your screen.
Yahoo Météo was designed with an association of user images to better prepare each page. One of your images may even pass to express the weather to you. In the interface, there is just the essentials to guide you. There are no complicated settings that could get you into trouble using the app. You lead. The application just takes care of directing you. By the way, all the data available on the application is to be decrypted directly on the application. The minimum required is within your reach. You have all the beneficial information for you.
9- Météociel
Beyond the fact of providing you with information related to temperature, atmospheric pressure, wind speed and any other information, Météociel allows you to have an overview of the various significant natural phenomena. It's like your pocket nature encyclopedia. You manage to inform yourself about the weather news, but also about the different facts that could be compared on certain dates. You therefore have an information booklet to better analyze the announcement of such a disaster. The wisest plan is to enjoy it as you please.
Available on App Store and Play Store, this application benefits from an associative database. This means that several forecasts are combined to allow you to make your choice regarding the area closest to you and your community. It is your right to optimize the use of the application to derive profitable and objective data. The live maps available on the application are to be consulted as needed depending on the priority of the searches. This is how you can consult the temperature map, the pressure map, the wind map, the storm map and many other maps just a click away. That's what makes this app an item on this list.
10- La chaîne Météo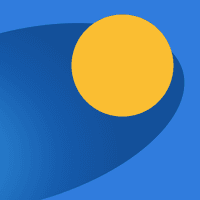 Within a day, The Chaîne Météo lets you know what is happening in your region. It is not a complex tool whose use could tire your neurons. You have at your service an application that obeys you at your fingertips. Depending on whether you want to know what time it would be good to leave home, you will only have to make your arrangements based on the data provided. It's in your interest to master your application starting with the menu. As with the previous application, this one allows you to customize the interface and the menu according to the themes and variables of your choice.
It should be noted that this is the most fashionable application in France for what it offers more precise data on the different French provinces within the interval of 48 hours. It is also possible to follow on video a classic weather rendering as if we were on television. It is also a free application with various advantages. The latest version is always downloadable from Play Store and App Store.
11- Klara Météo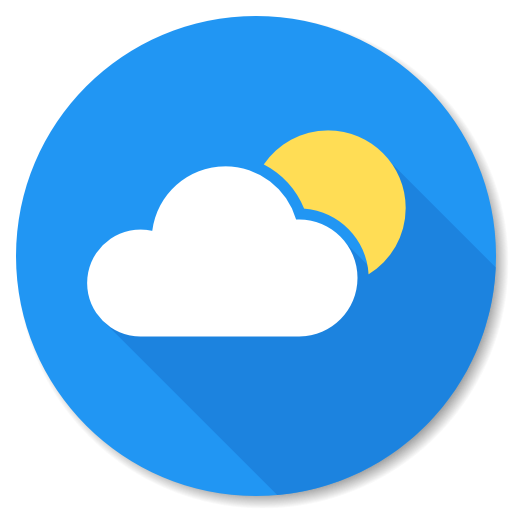 It is a powerful application. With the Klara Météo application, the data obtained is unequivocal. It is even possible to customize the menu in your own way. The display is in 3D. Which makes it one of the most beautiful interface layouts. With Klara Météo, it is possible to know by staying in the same place what makes the weather news. This implies that we can trust this application to know if we can set off for a certain destination. She will give us the necessary data. Thus, we can make the necessary arrangements before leaving home or going on vacation.
If you are going to a meeting far from your departure area, Klara Weather gives you the freedom to point to this destination area to find out about atmospheric pressure, wind speed and any other data that would allow you to get there. consider what it is up to you to do before hitting the road. This free application also offers the possibility of fully customizing the desired theme, even changing the units of measurement of each variable used to determine meteorological data.