---
In computing, file transfer is one of the most common operations. Today, the vast majority of information travels through digital networks. However, this virtual information indirectly consumes resources for its transfer and storage. Thus, sending large files often requires a compression operation. It can also be useful for freeing up storage space on your computer. As for the documents received in a compressed file, their processing requires a decompression beforehand; they will thus return to their original format. To simply perform all these actions, here are 6 file compression/decompression software to download now!
To manage the storage and sending of large files, it is necessary to install compression/decompression software on your computer. If only for sending attachments by e-mail. Very often, the maximum size of attached documents should not exceed a few tens of megabytes. Thus, the software presented below will allow you to simply perform your compression, decompression and archiving operations to effectively manage your computer files.
7-Zip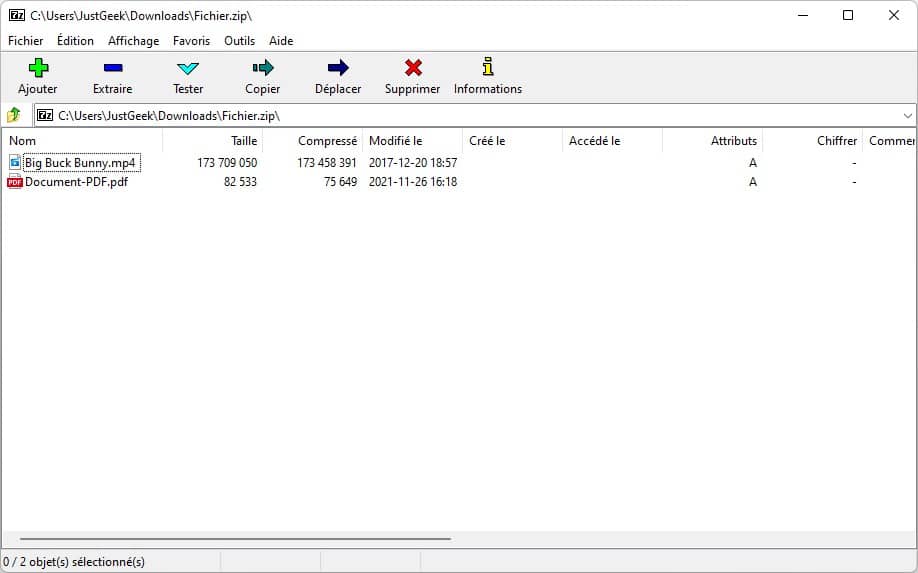 Among all existing compression/decompression software, 7-Zip is certainly the most popular. Its ease of use largely explains its success. 7-Zip supports many formats including: 7z, XZ, BZIP2, GZIP, TAR, ZIP and WIM. Note that the list of possible formats for decompression is much longer than that for compression.
The software uses LZMA compression method in 7z format. If these names are not very meaningful to you, remember that this method has a very high compression rate. Its compression and decompression speeds are 1 MB/s and 10-20 MB/s respectively. However, these parameters depend on the frequency of your processor; here they are given for a 2 GHz processor. Know that 7-Zip is free and open source software that can be downloaded for free and without registration! Translated into more than 80 languages, it is available with almost all versions of Windows (from Windows Vista to Winows 11) and also has a Linux and macOS version.
PeaZip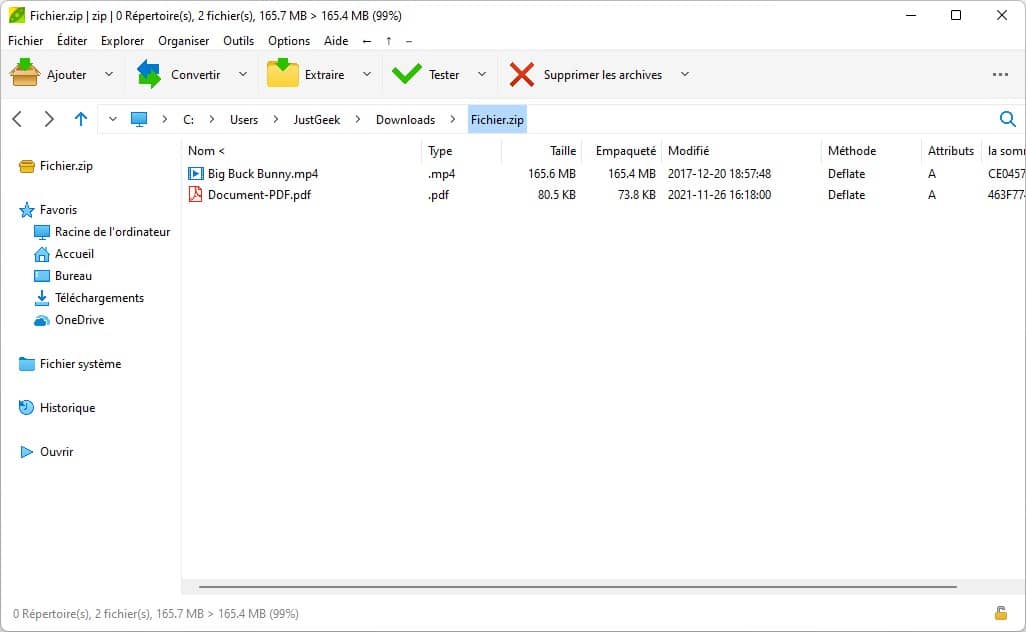 For archiving and extracting your files, you can trust PeaZip! This file compression and encryption software is compatible with the 3 main operating systems Windows, macOS, and Linux. It supports more than 200 archive formats both for archiving and conversion operations as well as compression and extraction.
This alternative to WinZip and WinRAR (which we will present later) can also encrypt files containing sensitive information. To do this, the user can set up two-factor authentication and authenticated encryption. Apart from the performance and functionality of the tool, the latter is attractive because of the uncluttered interface it offers; simple and efficient !
Bandizip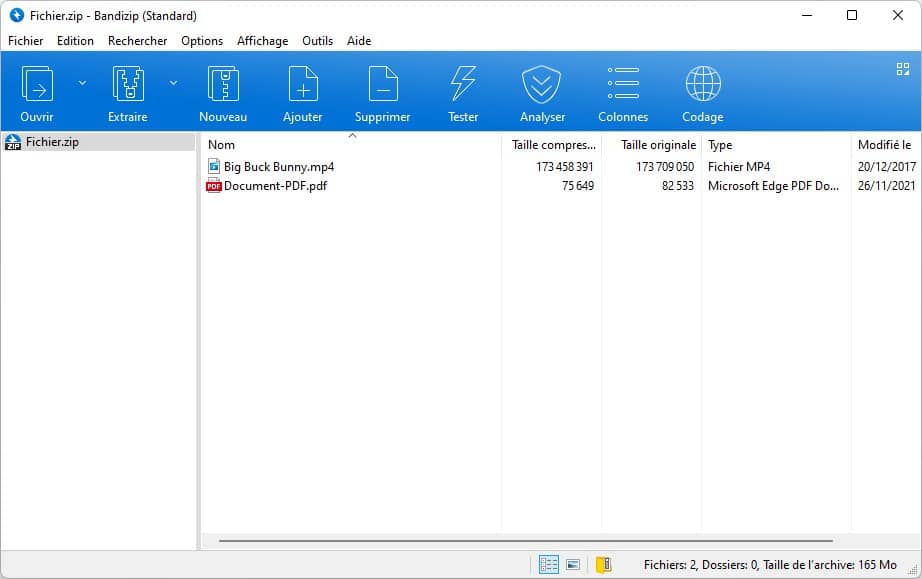 Bandizip software is a powerful file archiver whose extremely fast execution speed is due to the support of multi-core processors. In addition to these performances, the tool is appreciated by users because of its modern interface and the large number of additional features it offers. It supports more than 30 formats for ripping and almost 50 for decompression. Supported formats for compression are: ZIP, 7z, ZIPX, EXE, TAR, TGZ, LZH, ISO, GZ. Note that archived files can be secured by a password.
Working with Windows (including Windows 11) and macOS, this all-in-one software has a paid version with advanced features. This includes a password manager, a corrupted archive repairer, a document preview function, a malware detector and more. The file test determining if the archive is corrupt is also available with the free version of the software.
NanaZip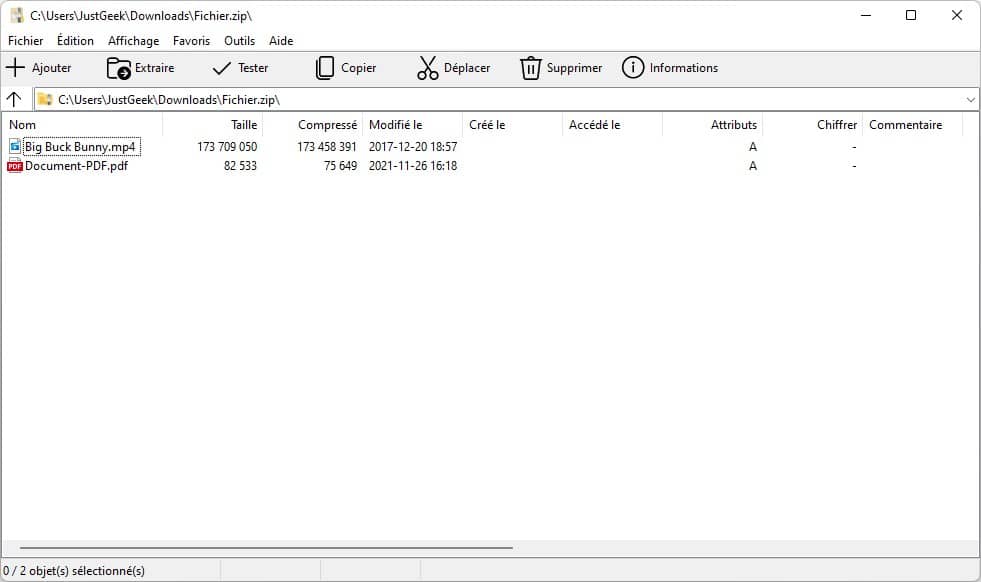 Developed by GitHub, the NanaZip program is in a way a derivative of 7-Zip more suitable for the latest versions of Windows. Indeed, the latter was designed from the source code of 7-Zip. Obviously, the tool supports the extraction, compression, archiving and decompression of the most common formats. Nanazip has a feature to test the state of archives for corruption or data loss issues. While decompressing the data, the tool automatically prevents the execution of any malicious code or the installation of unwanted libraries. This modern and powerful software is unfortunately only compatible with Windows.
Read also: The 7 Best Free Backup Software in 2022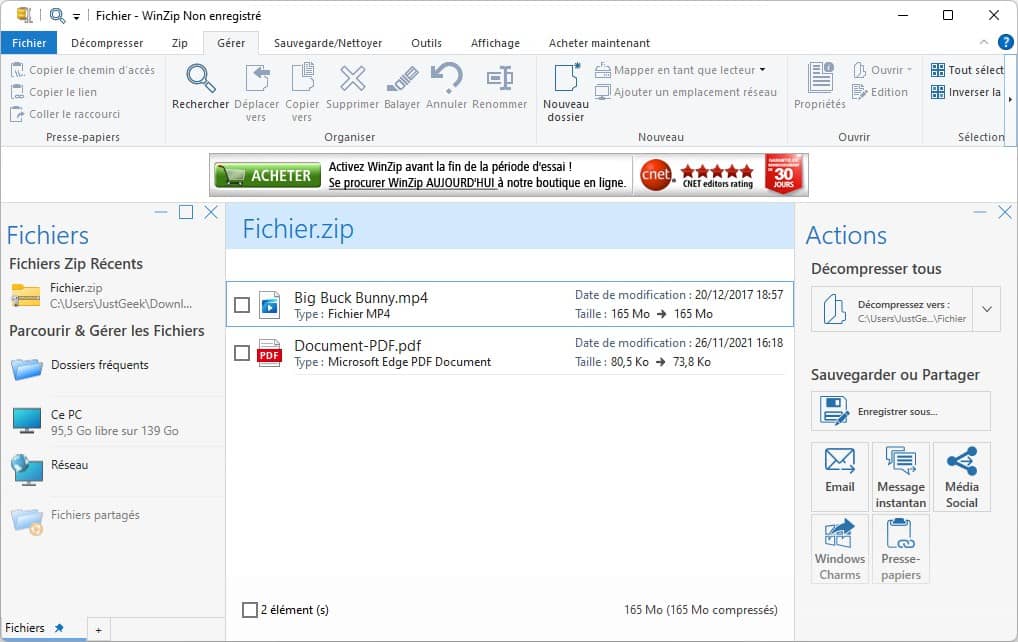 WinZip is one of the most widely used compression utilities in the world. Be warned, this is paid software. However, you have the option to test it for free for 30 days. WinZip is available in 2 versions: the Standard version and the Pro version. The tool supports a wide range of formats (Zip, Zipx, RAR, 7z, TAR, GZIP, VHD, etc.) for file compression, decompression and archiving. It also allows to perform the basic operations as far as file management is concerned (renaming, deleting, moving to, etc.).
For the protection of your information, be aware that your files can be encrypted and you can create watermarked read-only documents to prevent copying. The software also allows you to share your compressed files through different intermediaries (e-mail, cloud storage, social media and instant messaging). WinZip goes even further by including file backup and recovery features, as well as image and PDF document processing.
WinRAR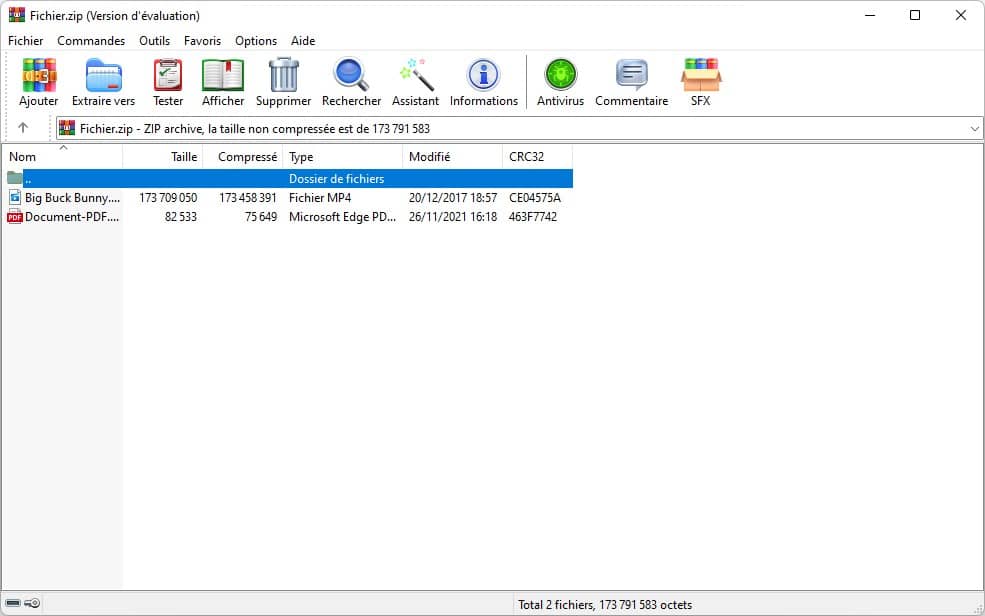 How can we talk about the best compression software without mentioning WinRAR? Federating a community of more than 500 million users, it is one of the most popular compression tools available. The recipe for its success lies in its performance; it is often considered faster than its competitors (notably 7-Zip). Renowned software like this obviously supports the most common formats (but also the less common ones).
WinRAR's artificial intelligence recognizes the type of file to be processed (text, audio, video, etc.) and then chooses the most suitable compression method on a case-by-case basis. It is therefore particularly suitable for managing multimedia files. In addition, the tool secures the data so that it can be sent over the web with peace of mind. Although WinRAR can be used for free (with limited functionality), note that it is not freeware; theoretically, after 40 days of trial, you either have to buy a license or uninstall it from your computer.
---
From now on, you no longer have any excuse for not being able to send a file that is too large! We hope that this selection will help you to carry out your compression, decompression and archiving operations simply. If you know of other compression utilities (free or paid) worth mentioning here, do not hesitate to present them to us in the comments of this article!