Video creation is no small feat. Although exciting, video editing can sometimes be laborious, time-consuming, and very expensive. Indeed, even with the best video editing software, the video content creator must first work hard before obtaining an impressive result. But with the appearance of AI video generators, video editors can breathe a real sigh of relief.
Thanks to artificial intelligence, they can now automate the editing and creation of their video without compromising quality. These AI video generators are also capable of converting texts to video. So if you are a video editor or a business, you should not deprive yourself of this tool which makes your job easier. To help you make the right choice among the plethora of AI video generators that exist on the market, we have decided to present you in this article a list of the best of the moment.
1-Synthesia

Synthesia is an excellent AI video generator with powerful tools capable of helping the user in the creation of all kinds of videos (how-to videos or marketing content for companies). It is simple and easy-to-use software. You can use it to create avatars, realistic human faces, digital content, and more. All in one and the same right?
It is an AI video generator that is based on the Deep Learning algorithm thanks to which you can design better quality videos starting from a simple 2D photo. This technology is able to generate near-realistic faces that can easily fool anyone. It takes a keen eye to know that the video wasn't filmed in real life. It is software that has very advanced features that you can use to create videos with backgrounds. It is available in over 65 languages. It has 70 AI voices with which you can create ultra-realistic voiceovers.
To make it even easier for you, Synthesia provides more than 50 video templates to help you design your videos in no time. Add subtitles, insert your company logo, or make other possible modifications. This AI video generator allows you to customize your content as you see fit. To use Synthesia, you must subscribe to a monthly subscription of $30.
2- Wise cut

Wisecut is an AI video generator that saves you valuable time when you want to edit a long video file. All you have to do is upload the video in question and Wisecut takes care of everything else. It can remove silences in video, insert subtitles, add background music, and transcription. It has audio ducking which is capable of reducing or increasing the background music of your video. With this AI video generator, you don't have too much to do during your video editing. It is suitable for everyone whether you are a beginner or a professional in video editing.
In terms of the offer, Wisecut offers a free offer that gives access to basic features. With this offer, you can only make 30 minutes of video per month, you have a storage space of 2 GB. On the other hand, you cannot generate video files of more than 1 GB. But with the paid offer which is only $10 per month, you will get 70 GB of storage space. You can create up to 60 minutes of good-resolution videos and automatic noise removal.
3- FlexClip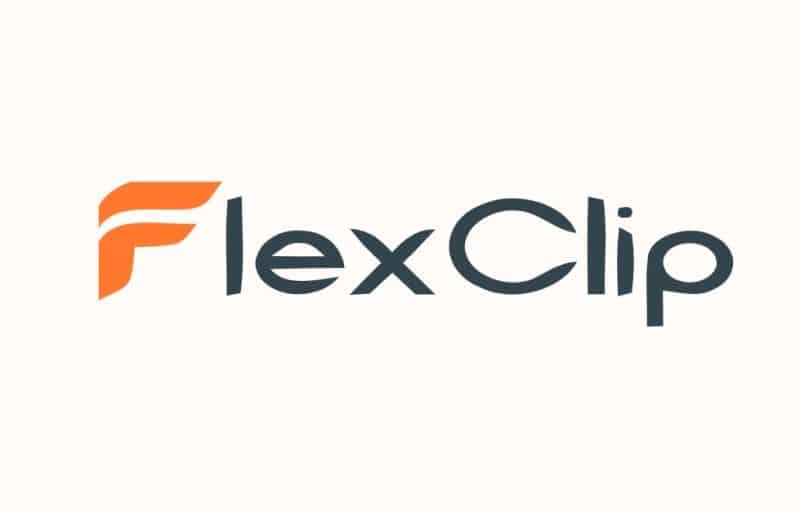 FlexClip is a powerful online video editor. Despite being free, this AI video generator has the best video editing tools. So you can create YouTube videos, marketing videos, promotional videos, birthday videos, and more. It can do everything you do with video mountain software: trim video, add watermark, music, voiceover, and logo. You can also use it to split your video or merge it with others. Zoom in or out as desired.
Likewise, FlexClip has a large collection of text animation that is very suitable for marketing, educational, promotional, or entertainment video content. It also provides you with an impressive number of royalty-free music, videos, photos, and graphics. Find on FlexClip a movie maker that will allow you to create quality films or short films. There are other advanced features that you can use, but you will need to subscribe to its paid subscription.
4- Invideo.io

Invideo is one of the best free AI video generators around. It allows you to create marketing or explainer videos in a short time with the best quality. It's a text-to-video generator because you just need to add text and it will be turned into speech. It has over 5,000 templates to inspire you.
It is a video generator that is very complete. It offers you the possibility to customize your video by adding other effects, voiceovers, and transitions. You can even optimize audio tracks, cut, and fade in or out. However, it should be clarified that this free plan provides you with watermarked videos. If you do not want a watermark, you will need to subscribe to a paid subscription. There are two types of offers in this case: 1 of $15 and another of $30, each with its advantages.
---
---
5- Veed.io

Veed is an online video editor that simplifies the entire video editing process to help you generate high-quality videos in a short time. It has very advanced tools capable of allowing you to create social media marketing videos, educational or training videos as well as memes. You will also find all the basic features of video editing. These are the tools for filtering, cropping, rotation, and many more.
Veed also allows you to convert, compress and even share your achievements. If you are short of ideas, you can take inspiration from the video templates available on the platform. Also, add music to your video by choosing a song from its music library. The free version of this AI video generator has a watermark. On the other hand, the two plans ($18 and $30 per month) do not have it.
6- Picture

Picture is the must-have AI video generator for every beginner. It is a very versatile video editor that helps to create high-quality videos from text. Just insert your text for artificial intelligence to generate your video content with a better background. It has a large media stock of music, voiceovers, and footage to make your content perfect for social media. With Pictory, customizing video content is entirely possible. You can add your own voiceover, and music if you don't like the available ones. The AI ​​video maker also allows you to add captions, your branding elements, and many more. Picture AI is paid. You should budget between $19 and $39 to take advantage of its many features.
7-Lumen5

Just like Picture AI, Lumen5 has a simple approach. It is an online AI video mountain platform that we recommend for beginners. It is an AI-assisted online video editor with a natural language processing algorithm to turn text into good-quality video. You can start from an existing template to create your video content.
Lumen5 lets you customize your videos. So, you can change video resolution, font, and even color. And that's not all! If your video is for marketing, you can also add your company logo and even insert a call to action option. This AI video generator is free to create videos in 720p resolution. However, these videos contain a watermark. You'll need to upgrade to the $19 monthly Basic plan to remove branding from your videos.
Conclusion
Video has become essential for companies in marketing campaigns in their marketing campaigns, and the use of tools like AI video generators is more than a necessity. It's a great way to save time and have great-quality videos. In this article, we have presented a list of the best AI video generators available in the market. We are sure you will find the one that suits your needs.