Do you want to make video montages or edit short films to make your friends green with envy or enrage with jealousy? Or do you simply want to keep your holiday memories forever? It's easy if you have an Android or iOS smartphone. But for that, you need to download and install the right mobile editing tool first. So what are the best video editing apps for iPhone and Android?
1- InShot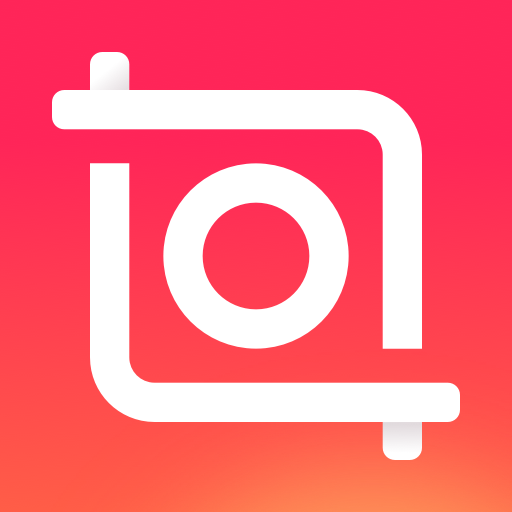 InShot is certainly the tool that takes social networks into account the most. This video editing application has a fairly clean interface, which greatly facilitates the task of editing novices. From the launch of InShot, the user can refer to clear indications allowing him to handle the functions with ease. He will be able to add all the desired elements to the montage before starting the cutting work followed by that classifying and arranging the clips. He is even able to choose the format of his choice from the multitude offered to him. Note that some of these formats are specially intended for the design of video montages to be broadcast on YouTube, Instagram, or even TikTok.
Moreover, depending on the orientation for which you choose the videos and the type of editing to be done, you can zoom or match the video to the chosen ratio. You will also be able to customize the type of padding to use for the empty bands that should cover the main video. You will also be able to easily change the position of a clip in the timeline. Moreover, you won't have a hard time adjusting the size of each of the videos you want to put in the montage.
You will be able to access the toolbar of the application throughout the assembly. In this way, you can modify all or part of the videos as you wish. You can add text or stickers to it. You can also split clips, adjust the soundtrack , change the speed, or opt for reverse playback or a freeze effect.
Remember that InShot offers several predefined editing ratios and is very easy to use. To this, we must add the fact that this application allows you to make many settings to adjust or correct the image. Finally, InShot allows you to export videos in 720p and 1080p formats.
2-iMovie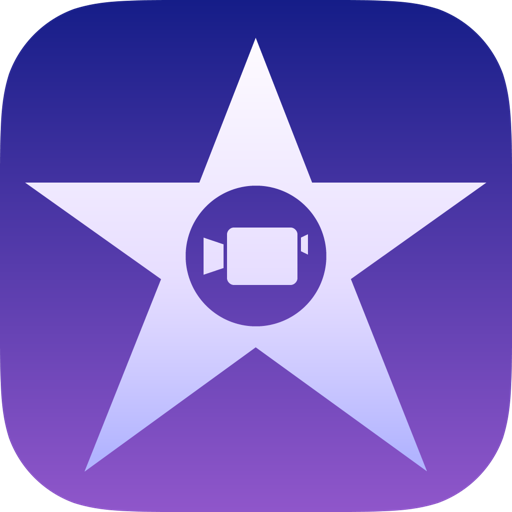 Apple allows anyone with a latest-generation iPhone to serve iMovie for free . This is an application that is characterized by choice functions combined with extreme ease of use. Here you can import your files to be edited from your device's local storage or your cloud account. The only difference from other video editing apps is that it doesn't allow you to import files from other cloud storage like Dropbox and Google Photos.
iMovie adapts completely to the medium on which you plan to edit. This is how you will be able to handle any type of multimedia content without the fuss. All you need is a swipe of your finger to rearrange your files or complete transitions between each shot in order to improve the quality of the animation. Also, note that this application allows you to generate a Ken Burns effect. This is used to cause motion in a frozen image. Finally, videos edited with iMovie can be exported up to 4K.
3- Adobe Express: Graphic Design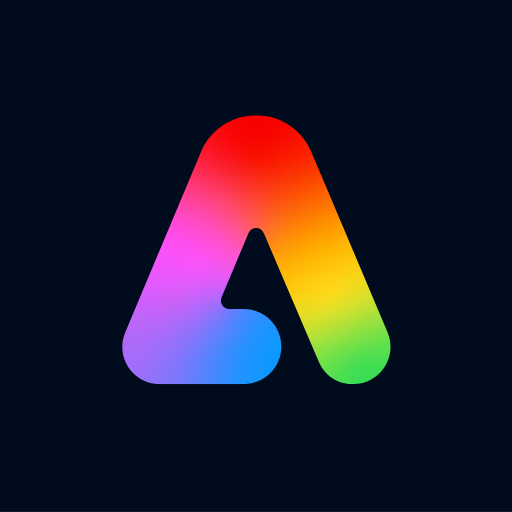 Adobe Express follows the disappearance of Adobe Premiere Clip and is mainly intended for owners of iPhone and Android Smartphones. Basically, the application was to allow entrepreneurs to edit videos or marketing content to broadcast on the internet and social networks. But, Adobe Express is also very suitable for individuals wishing to make a short holiday movie of very good quality.
It is very easy to learn how to use this application since the construction of the video is done around a device of slides. It will be enough to press on it to integrate the media. When the main objective is to edit a film, it is possible to insert text as well as icons or photos. A specific button allows you to cut each clip individually. This sets Adobe Express apart from most other video editing applications. You can choose the wide or square format for the video.
In addition, nine predefined themes are available to you. You can still add a soundtrack by inserting music from your device's media library or file manager. At the same time, you have the option of choosing music from a database inserted in the application. When editing is complete, you can choose to either send the video directly to the phone's camera roll or share it. However, you should know that an Adobe Express logo appears at the bottom right of the video when you use the non-paying version of the application. Also, a last slide is added to signify that the editing was done with Adobe Express.
4-Clips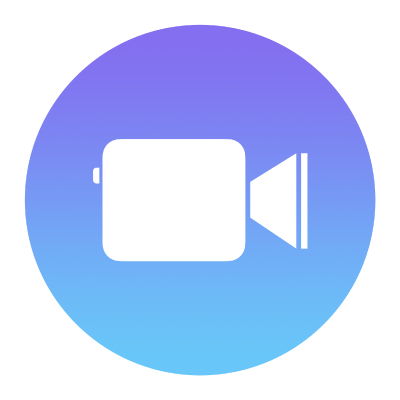 Clips are one of the best video editing apps available for iPhone. It is an app that allows us to immortalize all the happy moments of our daily life. From simple photos or video clips, the user can make compilations without being an expert in video editing. It offers an array of tools like adding creative touch with Memoji, and awesome effects to make creations original. It has a TrueDepth camera with immersive and specific effects that help to add an artistic touch to the creation.
With its AR Spaces augmented reality functionality, this editing software also allows, thanks to immersive and playful visual effects, to change the real environment. The user can for example create a small dance floor from his living room or make stars appear around him. It is therefore an application suitable for all those who want to make very funny videos capable of creating a buzz on the web.
5- Adobe Premiere Rush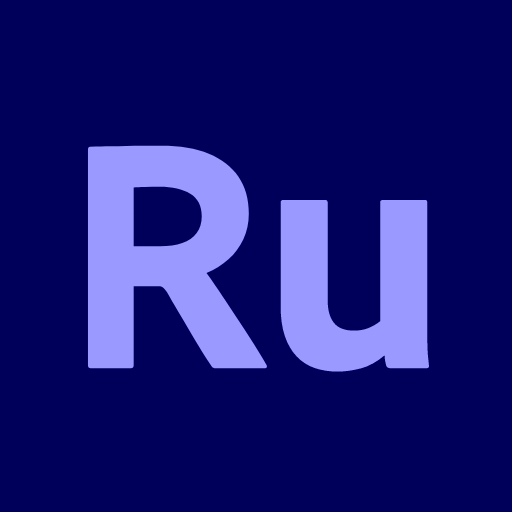 Adobe Premiere Rush is a video editing application for Android and iOS brought to the market by a specialist in terms of Adobe editing software. Indeed, this application is a simplified and mobile version of the Adobe Premiere Pro editing software. It has nothing to envy to the brand's flagship video editing software since it is complete.
Adobe Première Rush offers a range of tools for creating and managing different video and audio tracks. It, therefore, has all the options to create excellent content such as multiple timelines, adding effects, adding transitions, cutting, and many others. With this application, video editing regulars will easily find their mark. They even have the option of synchronizing all of their creations with the computer version (Adobe Premiere Pro). With this application, the user can export his creation in 1080p for free and without filtering. However, to export the content in 4K, you must necessarily upgrade to a Premium subscription.
6- PowerDirector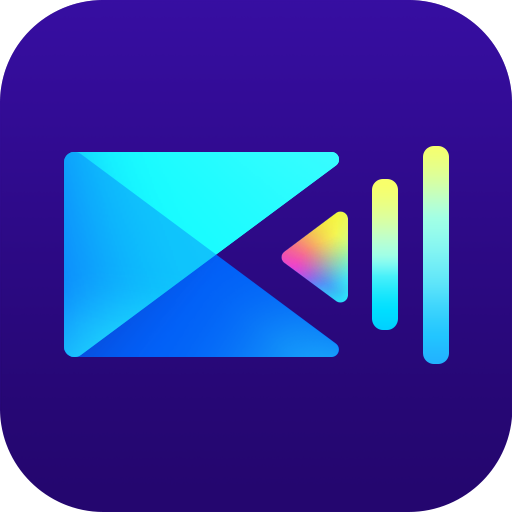 PowerDirector is one of the most complete video editing applications. But, it is less easy to use than in other video editing applications. Indeed, PowerDirector does not offer any automatic or semi-automatic editing. It is therefore up to you to edit your video yourself. You must first indicate the title as well as the desired format. In general, it is from your camera that the import of files to be used for editing is carried out. But, you can also import files from either your phone's internal storage or from Google Drive.
PowerDirector is therefore an application that can intimidate more than one, even if in fact, it is not at all complicated to master. Its structure is composed of a preview window, but also of a timeline and all associated elements. You can access all of PowerDirector's features from its editing window, allowing you to work conveniently.
With the free version of the application available on App Store and Play Store, it is possible to make videos in 720p HD format. Likewise, you can choose to store edits on your device or automatically upload them to YouTube and Facebook.
7- InVideo(Filmr): Video Editor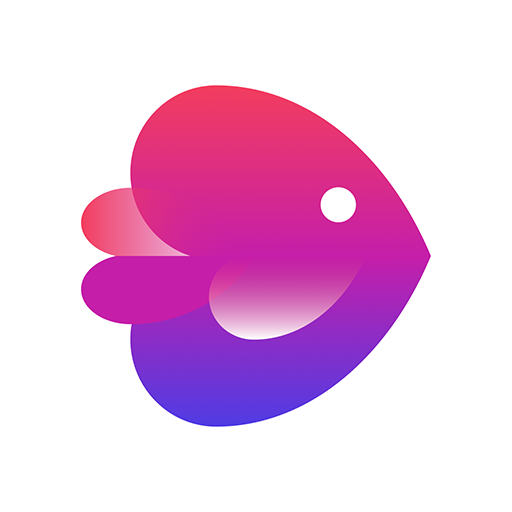 This is one of the easiest, fastest, and most flexible video editing applications on the market. Indeed, this application is perfectly suitable for all those who have no experience in the field of video mountain. It has an intuitive interface on which a simple drag and drop is enough to create a video. With InVideo users can easily create video advertisements, engaging videos, or product videos for social media. In addition, video editing only takes a few minutes. Just film with its built-in 4k 60 fps camera to start editing. User can also share their creation on all social media platforms.
With its features of trimming, aligning clips, and adding text, transitions, and background sound, the user can output smooth videos in a short time. It also lets you add animations and voiceovers to clips. InVideo offers two types of releases. A free version with an InVideo watermark and a paid version of $15 per month. This application is compatible with Android, iOS, and Web systems.
8- Movavi Clips Edit Video Editor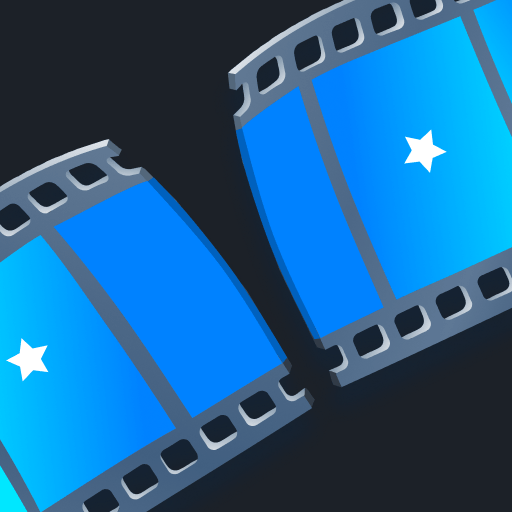 Movavi Clips is an excellent video editing software. It provides users with several video editing tools that can be used for free to create good-quality videos. It is an application that helps to create videos for social media such as Instagram, Facebook, Tik Tok, and others since it offers several format templates like square videos (1:1), stories (9:16), frames (4:5 and 16:9), and even stories (1:1).
With Movavi Clips, the user can use any files or images from their gallery to edit their video. It can even use the copyright-free tracks available in the library to create viral videos on social media. Adding transitions, trimming clips, rotating clips, and setting slide duration are some of the features offered by this application. As more advanced features, we have the addition of text, themed stickers, filters, and even panning effects to make the content more dynamic. It should be noted that the application is available for Android and iOS.
---
---
9- GoPro Quik: Video Editor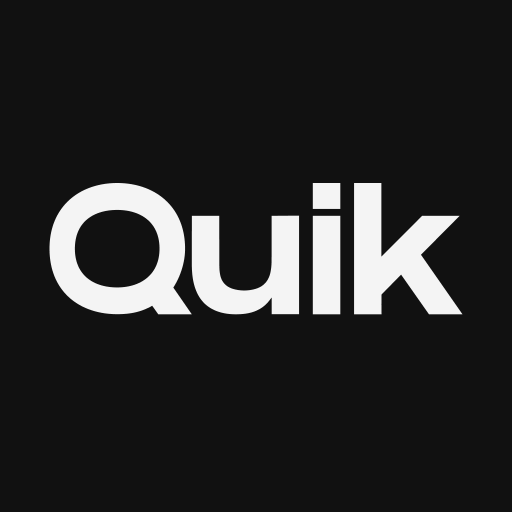 If you want to merge videos, audio, and images together, this is the video editing app for you to choose from. Indeed, this video editor is an excellent photo and video manager. It offers different and very beautiful filters with better transitions for creating your videos. It is an application that helps to create content from a professional camera through its AI that helps to select very nice photos and videos and synchronize them with audio.
In addition to being ergonomic and modern, GoPro Quick is easy to use, even beginners can use it to edit clips and add music, effects, and text. It is software that supports full HD. With GoPro Quick, you can share your creations in multiple formats. Its content is suitable for Facebook, Instagram, and many more. It is totally free video mountain software. However, it also offers a paid version that offers the possibility of saving content to the GoPro Cloud. This app is only available for iOS and Android systems.
10- Splice – Video Editor & Maker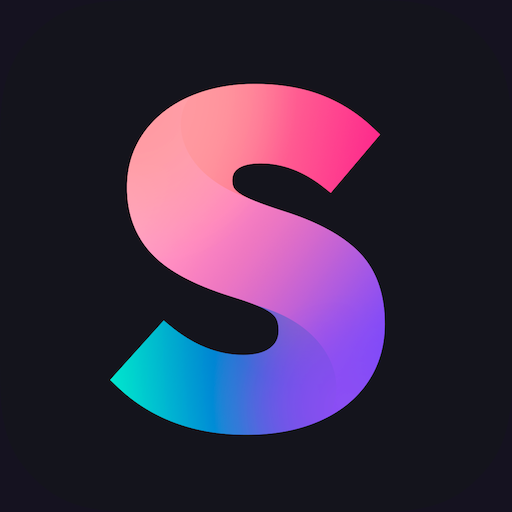 Splice is a pretty versatile video editor. It is available for Android and iOS and allows you to create high-quality videos in a short time. This video editing software allows you to import clips, organize them and even edit them separately. The user can also add text to his video clips, cut them, arrange them, and even add filters and transitions. It also allows its users to adjust the speed of their video and even uses documentary-style effects. Several audio tracks, songs, and effects are also available in its library. And that's not all. A function of synchronization of the creation with the iTunes library is available.
11- WeVideo – Video Editor & Maker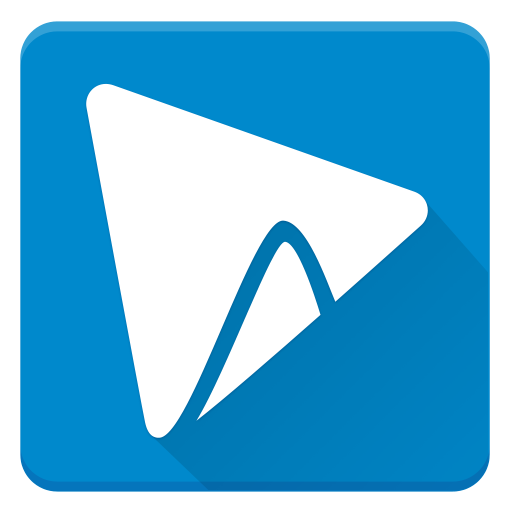 It is one of the easiest video editing software on this list. Even kids can easily use this video editor thanks to its very intuitive interface. In addition to its simplicity and ease of use, this application is very powerful. It is cloud-based and allows its users to make video edits from video clips and photos. Indeed, the user can start from the video clips or photos available in his gallery or simply use the application's camera to create his content.
Once the choice of photos and video clips has been made, all you have to do is use the application's many tools to design videos adapted to the biggest platforms of the moment such as Facebook, Twitter, Instagram, YouTube, or others. There is, for example, the function of cutting, arranging clips, adding effects to films, adding titles and captions, and the possibility of adding your own music. Once the creation is complete, the user can easily import them in HD. It is an app available for Android and iOS.
12-KineMaster-Video Editor&Maker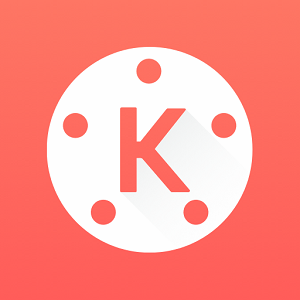 KineMaster is one of the most used video editing solutions on social networks such as Instagram. Ultra ergonomic, this application owes this rating to its wide range of functionality. Indeed, with KineMaster, the user has a variety of video editing options along with other features like voice-over features and chroma key features. The app offers over 2,500 effects and transitions. It offers the possibility of erasing imperfections and even of improving the quality of the images on the screen.
KineMaster also allows creating of videos with special effects, controlling the speed, and adding subtitles to the content. In a simpler way, it is an application that allows you to add a professional look to the video and audio content. It must be said that the application is available for free but has the watermark of KineMaster. To remove this watermark from their videos, the user will have to opt for the paid version. KineMaster is available for Android and iOS.
13- Videoshop – Video Editor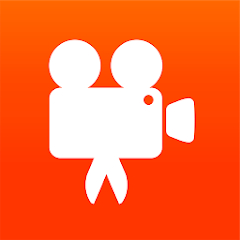 Choose this application if you want to add your personal touch to your video content. It is fairly easy-to-a use video editor. It has an intuitive interface through which you can make your videos in just a few minutes. It has very advanced features like adding filters, transitions, sound effects, and voiceovers in the video. This means that you can crop, cut and arrange several video clips at the same time to make a single and unique one with your own voiceover. You also have the possibility of accompanying the content with texts to perhaps illustrate the clips. It has a fairly extensive library in terms of music. Animated titles are also available to make your content original. iOS and Android.
14- VivaVideo – Video Editing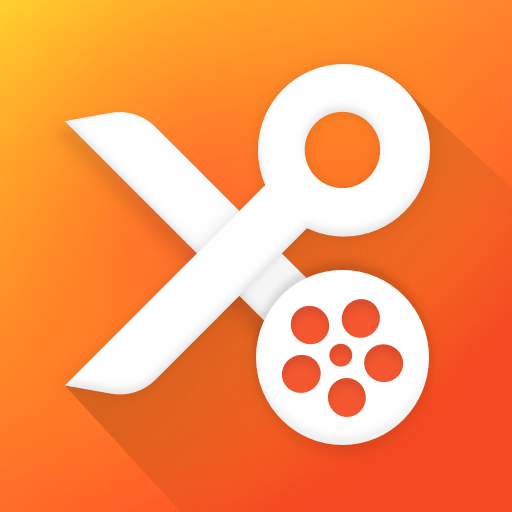 As a video lover, this app is for you. It helps you record and easily create your own videos by cutting and combining several simple clips. Likewise, VivaVideo has powerful video editing tools. For example, you have a wide choice of cinematic filters, and the possibility of adding video transitions, music, and stickers. It allows changing the video speed from 0.1 to 10x. Thus, you must master your content. Adjust the speed as desired. And if you don't like the different music available in the app's library, you can always import them directly to iTunes. This app can be used on iOS and Android.
15- Magisto Video Editor & Maker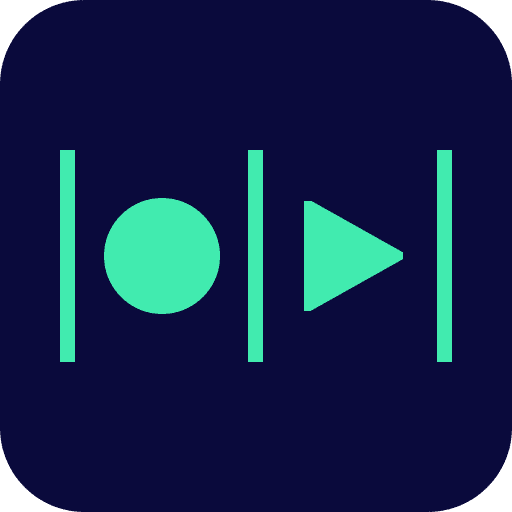 Power, high quality, and speed are the words that qualify this video editing software. Indeed, it is an application very appreciated by companies when they want to create video content for meetings. It offers a range of tools and features capable of making the task easier for the user. It is within the reach of everyone, whether you are a novice or a professional in video editing. It offers different themes to allow the user to design videos quite quickly. Magisto is available for free on App Store and Play Store .
16- PicPlayPost – Video Editor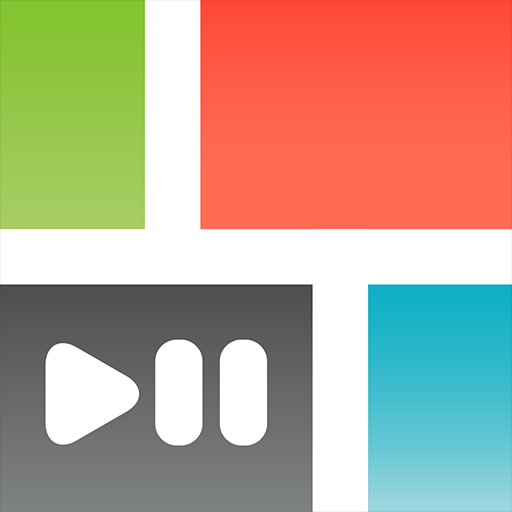 Let's end our roundup of the best video editing apps for iOS and Android with one of the best (over 15 million users worldwide) creators of video collages and slideshows on the market. It is editing software that allows you to create content compatible with social network formats. With this application, creating video and photo collages, live wallpapers and slideshows becomes easier. It lets you create 30-minute videos, add voiceovers to videos, add songs, and more. PicPlayPost is an excellent video editing tool. You can create 1080p or even 4k videos in several formats: Snap, Tik Tok, YouTube, and others. Whether you have an Android or iPhone, you can easily use this application.