The smart TV industry has seen a real boom in recent years. The advancement of technology has truly brought about an unprecedented improvement in the television viewing experience. Android smart TVs are the most popular on the market and are considered the best performers. Not only is the system of these televisions powerful but the many updates and applications available have contributed to their success.
One of the main advantages of these Smart TVs is that it is possible to really customize the options and functionalities of each television. This is made possible thanks to the many applications that can make your television even more intelligent and adapted to your desires.
Discover without further delay the list of these essential applications to have an optimal experience with your Android Smart TV.
1-Kodi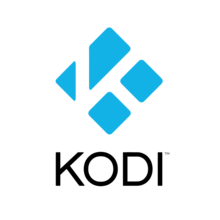 surely one of the most popular applications for Android Smart TVs,  Kodi's reputation is second to none. Kodi presents itself as a free media player that will allow you to watch multimedia content such as movies and TV series in free access.
Often considered the best streaming player on Android Smart TV, you will be able to access thousands of videos and go beyond the limitations of content available from your television. Getting started with Kodi is simple and intuitive and you will have many extensions at your disposal to deepen the experience even more.
---
---
2- Netflix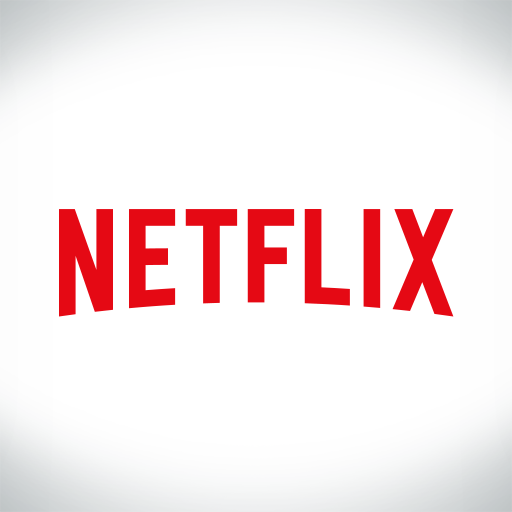 The popular streaming platform is available for download from your Android Smart TV. The app is one of the most essential if you really want to get the most out of your Smart TV.
For a low cost per month, the application will allow you to watch the best films and series of the moment from the comfort of your sofa. The application has been ideally adapted to the television format and will provide you with all the key features that make Netflix so successful.
3- VLC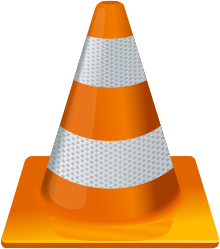 Here again, is a popular application available on computers which has been ideally adapted for a Smart TV. VLC is an application that will allow you to play your media files with ease.
Despite all the content available from a Smart TV, it can be very likely that you will not find the ideal multimedia content to watch or listen to. This is where VLC comes into play and offers you to play media files available from an external device such as, for example, from a USB key.
4-Spotify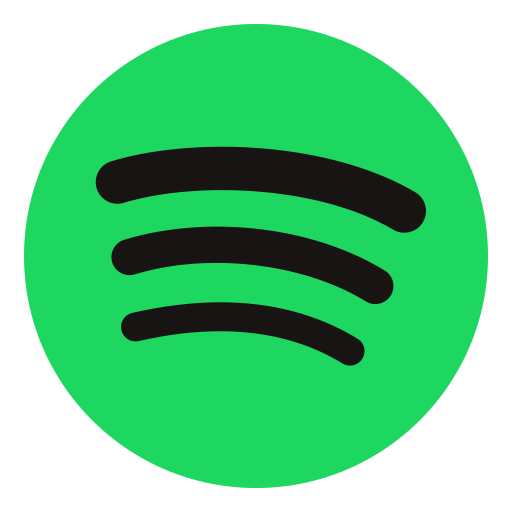 Spotify is one of those essential applications for any computer or phone to listen to music. But did you know that it was also available on an Android Smart TV?
Using a Smart TV isn't just about watching media content. Indeed, thanks to its powerful speakers giving it a powerful quality sound, your Smart TV can very easily turn into a hi-fi system. Spotify will be your perfect ally to find and distribute the music of your choice using its powerful search engine.
Like its desktop and mobile version, the Spotify application on an Android Smart TV contains the same features and remains faithful to the success of its predecessors by adapting perfectly to a TV format.
5-Molotov

It might seem unnecessary at first glance, but installing an application to watch TV on a Smart TV can be very useful. Molotov has been booming for some time and it's easy to see why. Its very sleek and easy-to-use design has earned it a very good reputation. The big plus of the application, you can replay your favorite shows and resume reading the show if you missed the start.
Although you don't necessarily need a TV app to watch TV channels, Molotov really does have some powerful assets compared to the system pre-installed with your TV. It is true that it is sometimes difficult to visualize the program of a channel for example or to find the summary of a program at a glance. Molotov's platform is so well designed that it will make you rediscover how to watch TV properly!
6- YouTube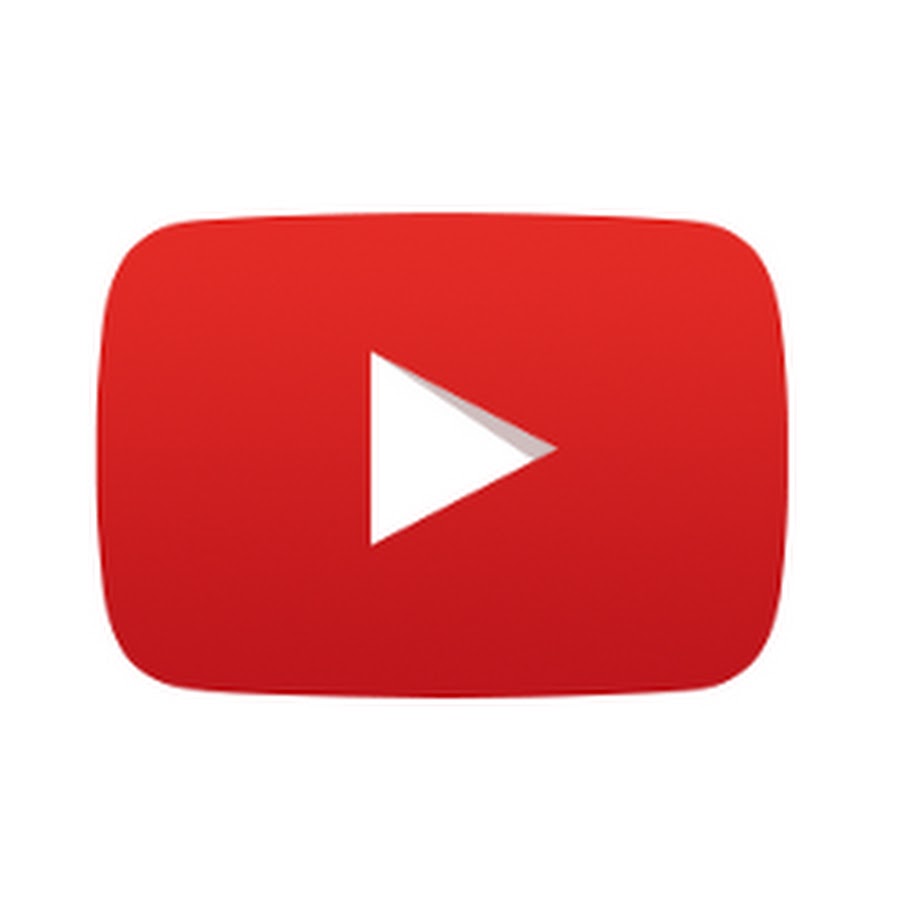 The Smart TV experience wouldn't be complete without the Youtube app. The online video service website will add content to your television and you will be able to watch, among other things, videos from your  favorite Youtubers  or the latest video clips from your favorite band.
7-Google Drive
Google Drive storage service helps you store your videos, photos, music, and other documents in the cloud. What could be more practical than using the application from your television to view, for example, your vacation photos, your latest recordings, or simply a video you have recorded?
The application itself is very easy to use and is an almost perfect copy of the desktop version. You will therefore have no problems adapting if you are used to Google Drive.
8-Google Home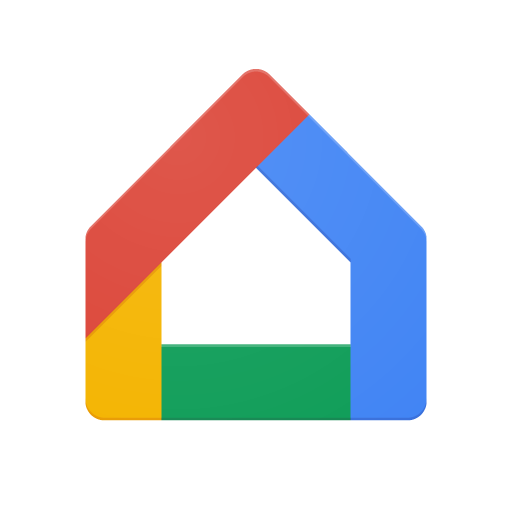 Google Home is a practical and versatile application that allows you to easily control many Android devices, bluetooth speakers and voice assistants , as well as Chromecast devices. But one of its most popular features is the ability to use your smartphone or tablet as a real remote control for your Android TV. With Google Home, switching between the different functions of the application and even playing very interesting games is child's play. Just press the microphone key to start a voice search or use keyboard mode to write text directly on your Android TV. All in all, Google Home is a fun and very easy-to-use app that provides an enhanced TV experience for all Android device users.
9- ES File Explorer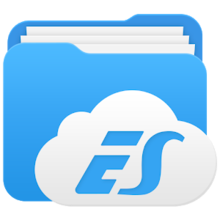 Also called ES File Manager, the ES File Explorer application is a powerful manager of all the resources contained in your smartphone or tablet. Whether it's files, applications, network or media. With this application, you can easily manage your music, your videos, your documents and the applications contained in your phone. ES File Explorer has a file manager that allows you to find the number of applications and files in your phone with just one click.
ES File Explorer also manages the file storage mode on your Smart TV. It also allows you to play music, view videos, watch TV and explore a lot of documents at the same time. With ES File Explorer, you can access all your data remotely. You can choose to  compress or decompress your files , ES File Explorer can help you do that too. It is a true multi-function application.
10- Archos Video Player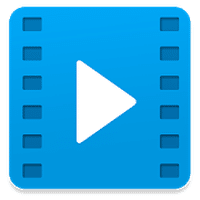 Enjoy the best of media with Archos Video Player, an application that offers the best of video playback. With this application you can play videos on your Smrat TV, your computer or several other sources. You can also play multiple music formats. With Archos Video Player, automatically retrieve descriptions and posters of your favorite films and series.
Experience the best of television with Archos Video Player. It has an interface specially designed for Android TVs. It also allows three-dimensional management thanks to side-by-side and top-button supports on compatible televisions. You also have the option of increasing the volume level of poorly encoded sound or intelligently varying the sound volume of your file through the night mode.
In addition to all these features, you can access the latest videos, music, movies or TV series recently added online through its navigation pane. Enjoy the best of media with Archos Video Player.
11- Wake On Lan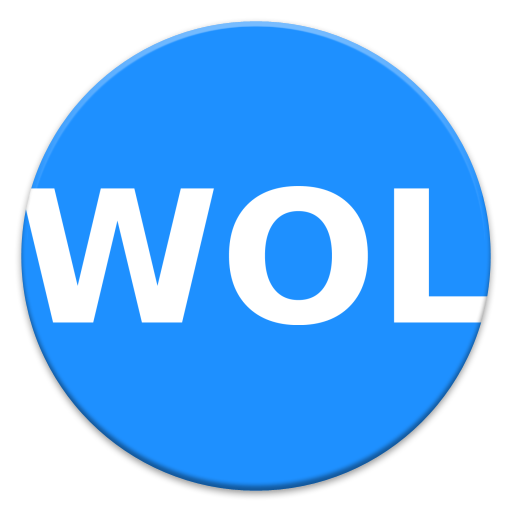 It is a simple and lightweight application that allows you to manage the operation of a computer remotely from a home network or over the Internet using a network message. With this app, you can turn your TV on or off from your local network, turn your Smart TV on or off over the internet, and scan your home network. You can also reactivate your computer remotely using Wake on Lan.
12- Amazon Prime Video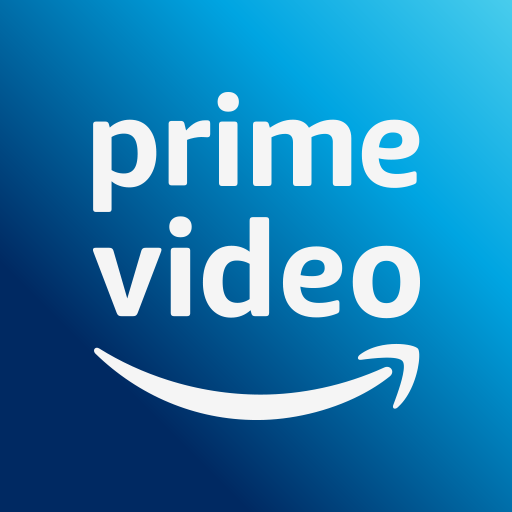 Amazon Prime Video is an application that allows you to download videos that you can watch offline. It also allows you, thanks to its Prime Video Channels function, to subscribe to more than a hundred high-end channels such as HBO, SHOWTIME, STARS, or CINEMAX, etc. you can decide to pay for the channels you want and cancel the ones you do longer want whenever you want.
You can also buy or rent video scenes of your choice depending on the appearances. This is the case for the latest videos, films, television series, or even TV shows. Please note that this option is not available in all countries. With Amazon Prime Video, experience the best of video.
13- Google Podcasts
Google Podcasts is an application that makes it easier for you to access your favorite podcasts for free. You can thus choose to listen to your programs or follow the podcasters of your choice according to your activities or your moods of the hour. You can subscribe to and benefit from millions of tracks that you can download and listen to offline.
Searching for podcasts is easy with Google Podcasts, users can discover featured shows or search for ones they already know and find thousands of episodes from major French radio stations or the independent scene. Additionally, users can subscribe to podcasts to see new episodes appear in their app and never miss them.
Note that the Google Podcasts app is designed for small smartphone screens only. If you download it to a tablet, you'll see a minimized window in the center of your big screen. Despite this, Google Podcasts is a great app for podcast listeners looking for a simple and convenient interface to listen to their favorite shows.
14-Steam Link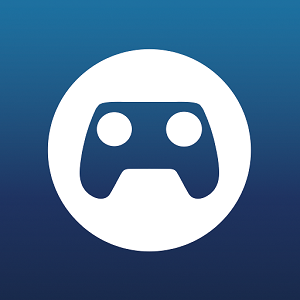 Steam Link is the application that gives you access to PC games on your smartphone or tablet. To benefit from these games, all you have to do is connect a Bluetooth controller to your device, which you connect to your computer, which is connected to the steam and top local network! you can start by playing your Steam games. This application also allows you to get optimal performance with Android TV. All you need is an Ethernet cable that you plug into your computer or Android TV.
15-Skype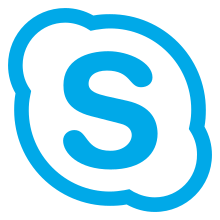 With the Skype application on Smart TV, you can call all your loved ones from the comfort of your sofa. The application has been ideally adapted to a larger format such as television. You will now be able to observe your loved ones on a large screen and communicate even more easily. The experience is such that you will almost have the impression that your interlocutor is right in front of you!
Note that if your Smart TV is not equipped with a camera or a microphone, you will need to buy one.
16- Twitch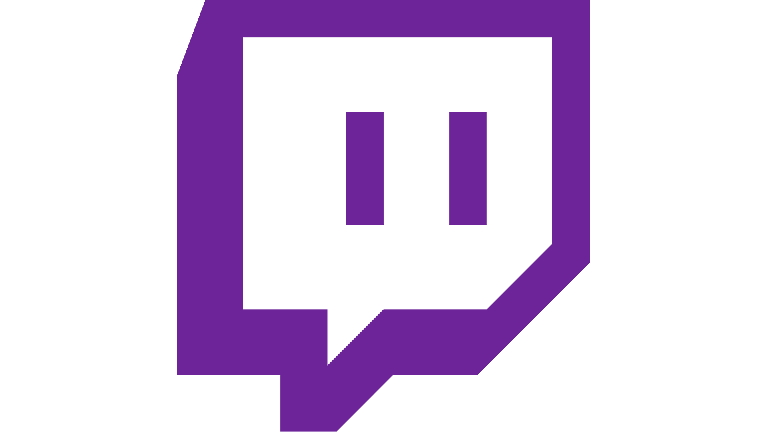 Twitch is a live video game platform. Ideal for E-sport fans, the application will allow you to watch the programs of your favorite twitchers. With the same functionalities as its desktop version, the application brings a real plus to your television by providing video content that you will most certainly not find elsewhere.
You can also chat and exchange easily with the Twitch community from the application and follow your favorite channels and games to be sure not to miss anything from your favorite Twitch programs.
17- The Weather Network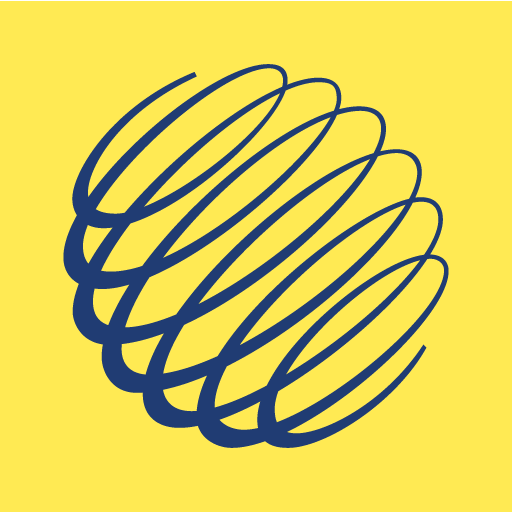 The Weather Network is a free application for Smart TV that allows you to learn more about the weather in record time. With The Weather Network, you can have access to weather information for the coming days. This, therefore, offers you significant possibilities for anticipation. The Weather Network application has important features including the famous alert system that allows you to receive real-time weather information relating not only to your locality but also to the whole world. Thanks to The Weather Network you can view its weather information through videos broadcast at home or around the world. The application is available on Play Store.
18- YouTube Kids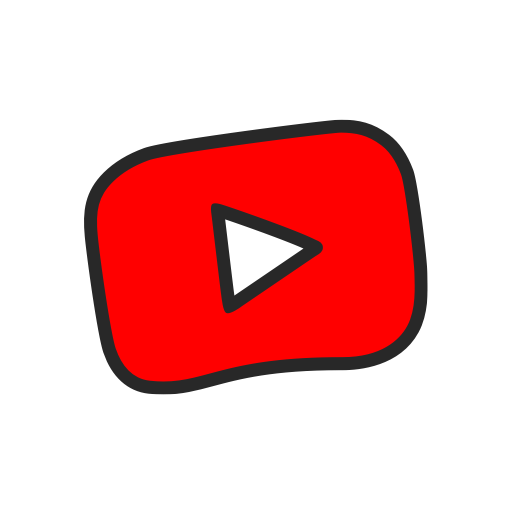 YouTube Kids as its name suggests is an application created for small children. However, the YouTube Kids app is not much different from the YouTube app. The fundamental difference between these two applications, therefore, lies in the level of the target audience. YouTube Kids provides your children with everything they need to have fun and above all to learn better. YouTube Kids protects your children from indecent content. The application has extensive settings and coding functions. YouTube Kids, therefore, guarantees your children absolute entertainment and allows you, the parents, to be without any fear as to the safety of your children.. Besides, YouTube Kids is one of the easily usable applications. What could be more accessible for your children?
19- Tunnel Radio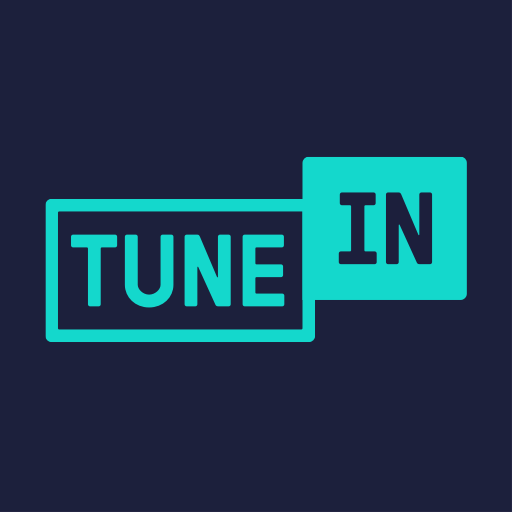 Tuneln Radio as its name suggests is an application that allows you to listen to the Radio. Tuneln Radio allows you to have access to a significant number of Radio stations and therefore offers you a pleasant moment of Radio listening. Thanks to Tuneln Radio you can listen to all the music you want. In addition, Tuneln Radio also allows you to have real-time access to information broadcast around the world, which allows you to be constantly aware of the news. TuneIn Radio is downloadable from Play Store and is easily usable.
20-Disney+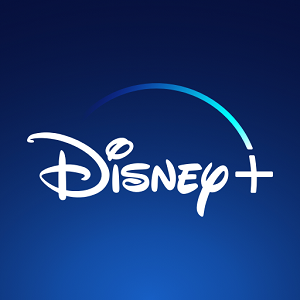 Disney+ is a free Smart TV app that gives you explosive entertainment. Thanks to Disney+ you have access to the most popular television series or cinemas. The application has advanced settings features and is intended for a diverse audience. Disney+ gives you something to feed your imagination. The application is available on Play Store.     
Thanks to the set of applications that we have just mentioned, you will have the possibility of transforming your Smart TV into a real entertainment device and you will be sure to never run out of multimedia content. Your Smart TV will be truly unique and personalized and you won't miss a thing about media news!