---
In the Android subsystem, some music players are much better than others. They enable us to fully enjoy the thousands of tracks that our smartphones and tablets can hold. Here are ten of the finest Android music applications and players available on the Google Play Store.
1- AIMP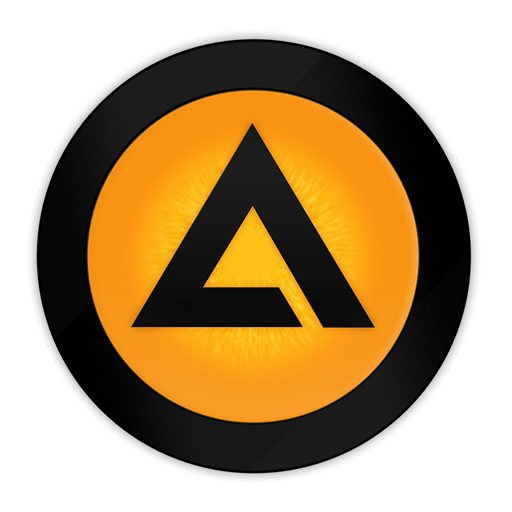 With a rather great power, AIMP is a player that supports all common types of music files. Therefore, it allows you to play, among others, your files in MP3, MP4, or even FLAC format. The application also offers you numerous customization options. One of its major advantages is its user interface, which is very simple. AIMP also has an excellent equalizer and provides a high-quality live HTTP streaming as well as excellent volume normalization.
2- BlackPlayer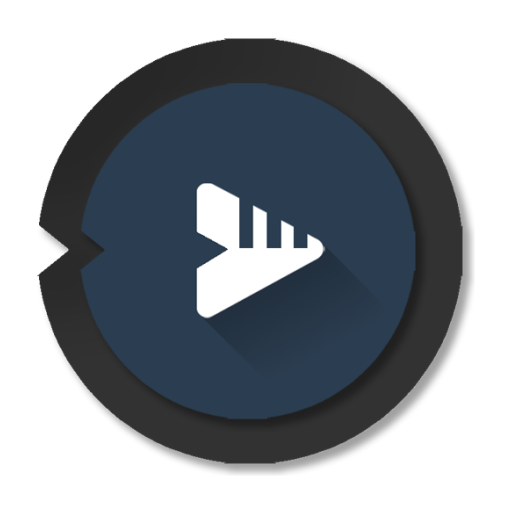 You will appreciate the music player BlackPlayer for its elegance and simplicity. Its functionality is not complicated at all and is based on tabs that you can customize as you wish. BlackPlayer also has an equalizer, as well as widgets, scrobbling and an ID3 tag editor. The app can be used without having to deal with any advertisements and can play all common music file formats. If you are a fan of minimalism, BlackPlayer is definitely for you. There is a free version and a paid version with additional features.
3- JetAudio HD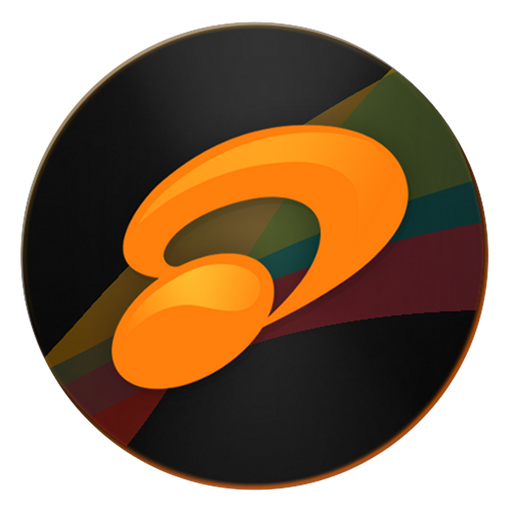 JetAudio HD is a music application adopted by many Android users because it offers many features without being difficult to use. You can enhance your music experience with JetAudio HD by adding plug-ins. The player has an equalizer and basic effects such as a tag editor, a bass boost function, and widgets. JetAudio also allows you to play MIDI files. The free version of this application doesn't really differ from the paid version. The paid version simply removes ads and provides access to more themes.
4- MediaMonkey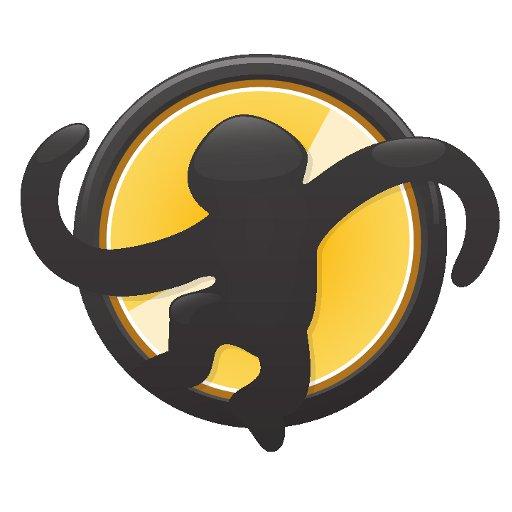 MediaMonkey offers its users a wide range of features such as audiobooks and podcasts. With this player, you can also sort songs by composer rather than artist. MediaMonkey also has an equalizer. The fact that it allows users to synchronize their PC music library with their smartphone via WiFi makes it an exceptional application. Additionally, MediaMonkey's user interface is very user-friendly.
5- Musicolet Music Player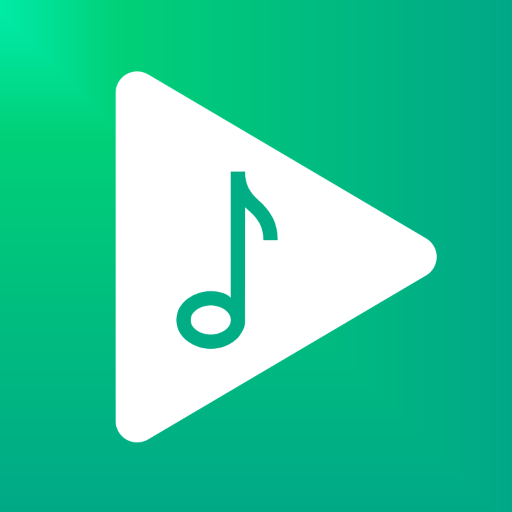 With Musicolet, you have a no-nonsense music player. Musicolet Music Player offers unique features that guarantee an authentic offline experience. Its interface is lightweight and consists of multiple playlists. Musicolet Music Player also includes an equalizer, a tag editor, and widgets. It supports embedded lyrics and allows navigation through folders. Musicolet Music Player is suitable for those who simply want to install and use a music player. It is completely free and ad-free as it functions without internet access.
6- Neutron Music Player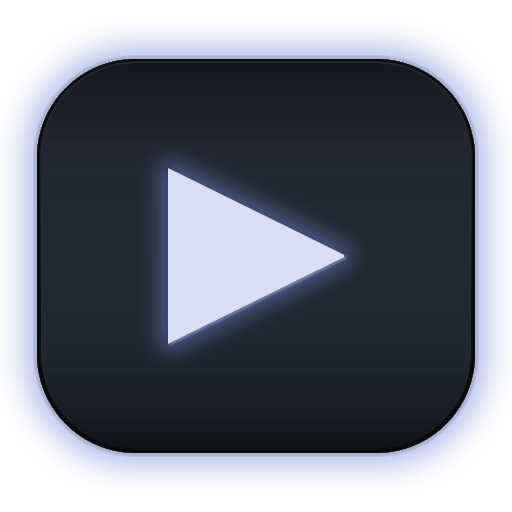 Neutron Music Player is equipped with an audio rendering engine that operates independently of the Android operating system. This allows for better sound quality. The application also has several other features such as FLAC and MPC file support and a built-in equalizer. Neutron Music Player is a paid application.
7- Phonograph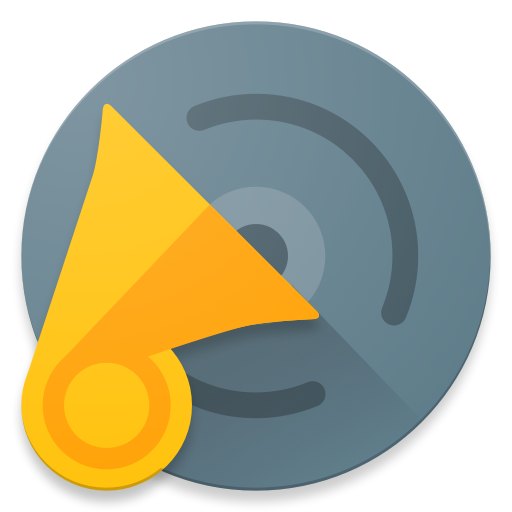 Phonograph is a relatively recent music player for Android. It is simple and lightweight, making it easy to use. Phonograph works very well in most cases. Its user interface is classic and the developers provide the option to change the theme. However, Phonograph's theme editor lacks excitement. With Phonograph, you will have Last.fm integration, a streaming platform. The player also offers a tag editor, playlist features, and a home screen widget. Phonograph is definitely one of the best music apps for Android and you should give it a try.
8- PlayerPro Music Player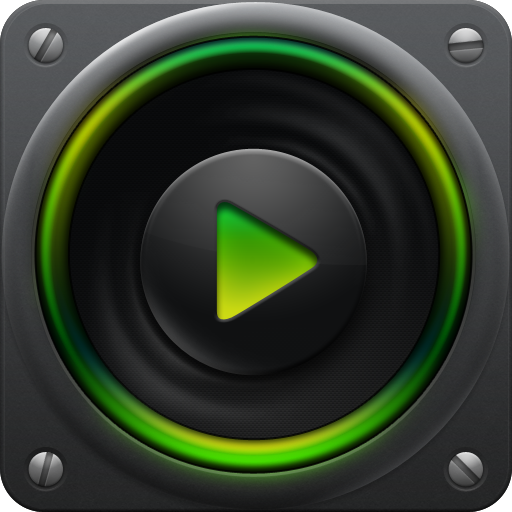 Still relatively unknown, PlayerPro Music Player is actually a pretty good music player for Android. It features a well-designed interface that is easy for everyone to use. If you want, you can download skins and install them to customize your PlayerPro Music Player even more. This Android music player also provides assistance for playing your videos and a ten-band equalizer. Additionally, PlayerPro Music Player supports Android Auto and Chromecast.
The audio effects offered by the application are diverse, and you can also enjoy several fun features. For example, with PlayerPro Music Player, all you have to do is shake your Android device to change tracks. Finally, know that high fidelity music is supported by this application, which you can try for free. The full version of PlayerPro Music Player will cost you 3.99 euros.
---
---
9- Poweramp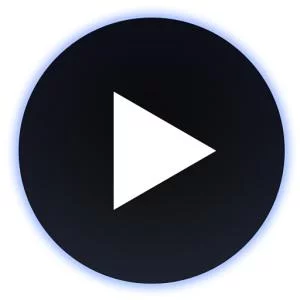 Poweramp is the second-to-last on our list of best music apps for Android. It is very popular mainly because of the elegance of its interface. The user can customize this interface to their liking by downloading themes from the Google Play Store. Poweramp is not only appreciated for the beauty of its interface. Its playback features are extensive and include gapless playback and crossfade. Poweramp also supports various types of playback tracks and comes with widgets, tag editing, and many other settings.
10- Pulsar Music Player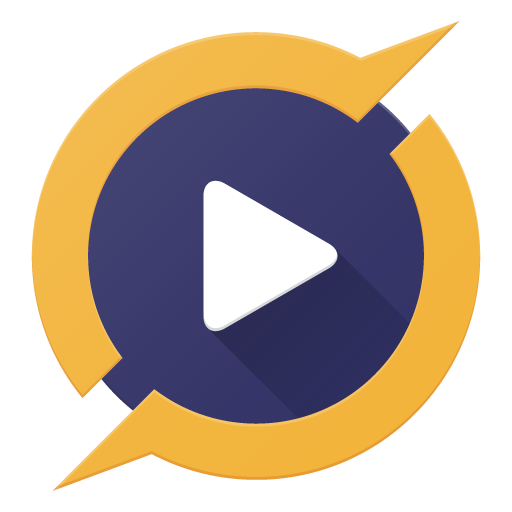 Pulsar Music Player is also one of the best music players for Android. The application offers a multitude of features. These range from beautifully designed material design to Last.fm scrobbling, a sleep timer, and tag editing. With Pulsar Music Player, you will also have useful features such as gapless playback, smart playlists, and Chromecast support. Pulsar Music Player is available in both a free basic version and a paid pro version.
11- DoubleTwist Music & Podcast Player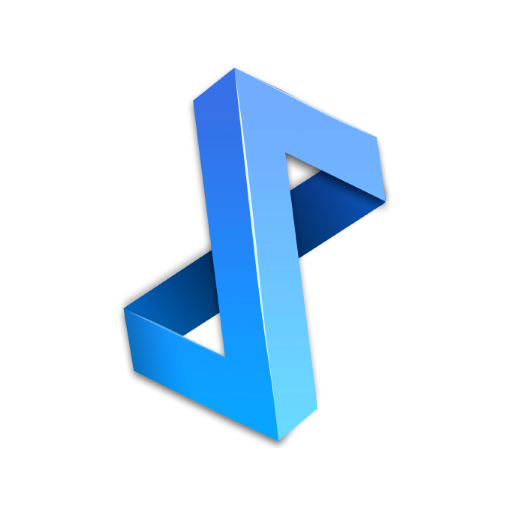 DoubleTwist Music & Podcast Player is an excellent music player application that deserves to be placed in the category of the best audio players for Android. It is available for free on the Play Store and has over 10 million downloads to date. It has been embraced by many music enthusiasts because it simply belongs to the top-tier applications that combine podcasts, music, videos, radio, and synchronization.
DoubleTwist Music & Podcast allows you to synchronize music, including the ones in your iTunes playlist, from your PC or Mac to your smartphone using either a USB cable or Wi-Fi through AirSync. This application enables you to listen to all the songs stored in your Google Drive, Dropbox, and OneDrive accounts.
Equipped with a simple and user-friendly interface, this application is an excellent reading and podcast manager. It also offers a 10-band equalizer with 17 presets and amplifiers. DoubleTwist also has a SuperSound function that allows you to determine improvements for headphones, widening effects, and bass amplification. Being free, it also offers a paid version that allows you to access other advanced features such as:
Support for DLNA, lossless high-fidelity formats, Chromecast & AirPlay;
the function of searching and downloading legally high-definition album covers;
The translated text in English will be: "access to Smart Playlists that allow you to quickly access the most listened to and highest rated tracks."
the ability to stream music, videos, photos and more to other devices like PS3, Xbox, Apple TV and Sonos.
12- Stellio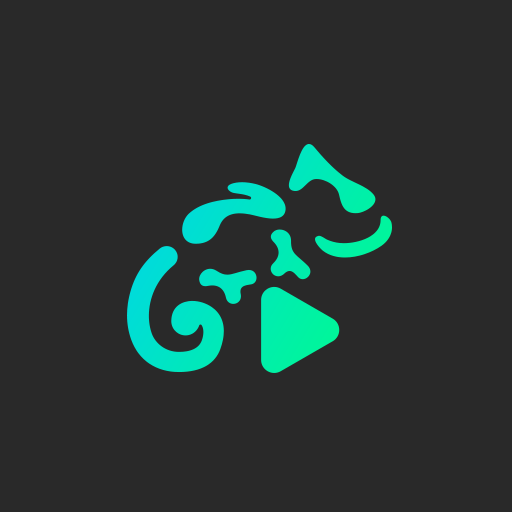 Launched only in April 2020, the Stellio application is now one of the best music players under the Android system. Although it is new on the market, this application has already accumulated several million downloads on Play Store. It is an application that is obviously the delight of Android users looking for music players.
This app is highly rated by users on play store with a rating of 4.6. It owes such appeal to its many features that allow its users to enjoy good music. With a simple and aesthetic interface, this application offers you different themes depending on the color of the album cover you are listening to.
Likewise, it offers many other features such as gapless playback, scrobbling, crossfade, tag editing and many more. Stellio Music Player has a 12 band equalizer and 13 audio effects among which you have Reverb, AGC, Z-Bass, VolumeAmp, Z-Treble, Balance, Flanger and others. The innovation of this application does not stop there. It also takes into account the reading of Android Wear watches. It is a free application on Play Store, but offers ads at times.
13- Omnia Music Player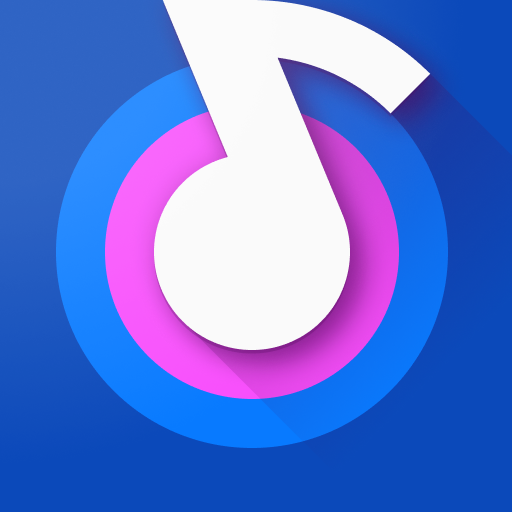 If you are looking for a free and ad-free Android music player, you have what you need with Omnia Music Player. This application is available on Play Store and has several million downloads to date. It ranks among the best and most powerful readers thanks to its ability to work offline. With a simple and attractive interface, this application supports many audio formats such as ape, flac, aac, wav, ogg, opus and the inevitable mp3.
Omnia Music Player has a 10-band equalizer and 15 presets. This application uses high-fidelity output with excellent sound quality. It is also able to automatically synchronize missing album and artist artwork. It allows you to adjust the reading speed, display the lyrics embedded or under Irc files and many other features.
14- Lecteur MP3 de GoodToolApps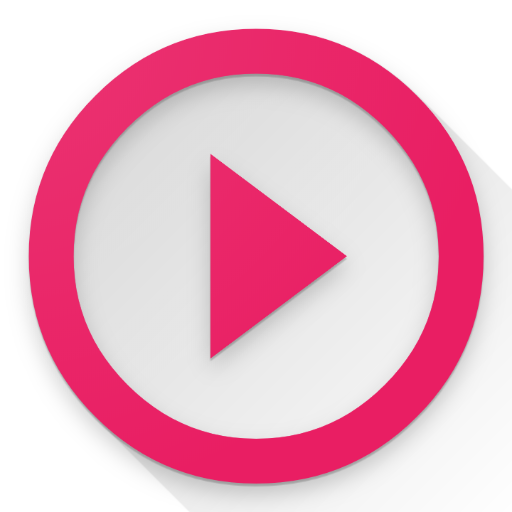 Just like Omnia Music Player, this GoodToolApps MP3 Player is an Android music player available for free on Play Store and without ads. Rated 44.7 by users, this application allows you to create a Playlist in order to better manage the songs. It allows you to automatically search and add the images of the songs in order to fully enjoy your music.
This player is not only limited to playing MP3 and other songs, it also allows you to play videos thanks to its video player. The user does not need an internet connection before taking advantage of this player to listen to good music. With its Sleep Timer function, the application allows the user to determine a time during which the player can stop playing songs.
15- Eon Music Player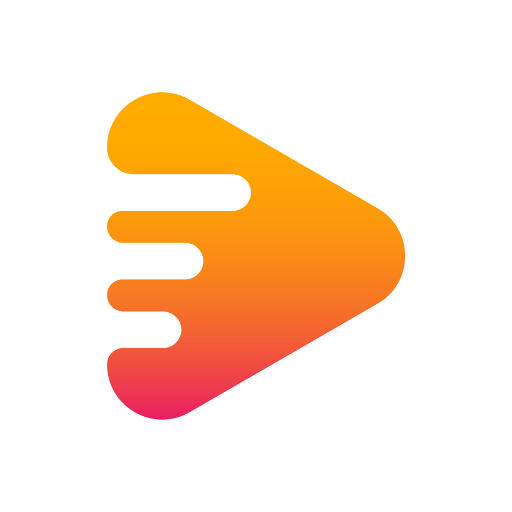 Launched in January 2017, Eon Music Player is one of the oldest music players under Android system. It is available for free on Play Store. This application owes this status to its many features such as an overview of your audio files with a list of all folders that contain audio files. It supports a variety of audio formats among which we have: ogg, m4a, mp3, flac, wav and aac. Eon Music Player allows you to download missing album covers automatically for free. It also allows you to create and modify your playlists at any time.
16- Nyx Music Player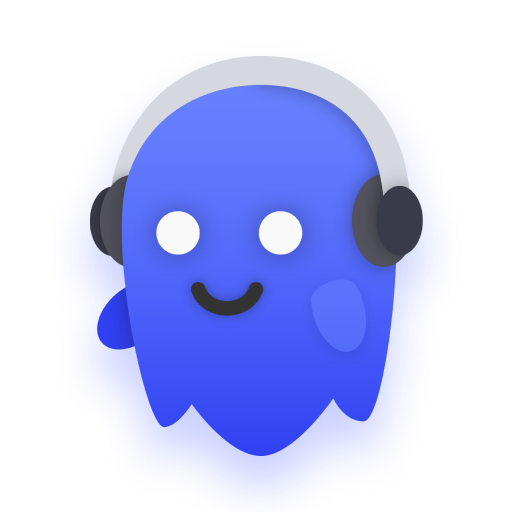 Nyx Music Player is one of the best music player available on play store. This player comes in a beautiful design and comes with a simple and intuitive interface. It offers more than 24 theme styles and 6 accent colors that allow you to customize it at will.
In terms of functionality, this reader has nothing to envy to the market leaders. It offers 3D sound with surround sound effects. You can boost the volume up to 150%. With its Looper function, you can repeat your favorite part of the song as many times as necessary. This is the best player to learn the lyrics of a song. Its equalizer allows you to bring smooth animations, create your preset and much more.
17- Simple Music Player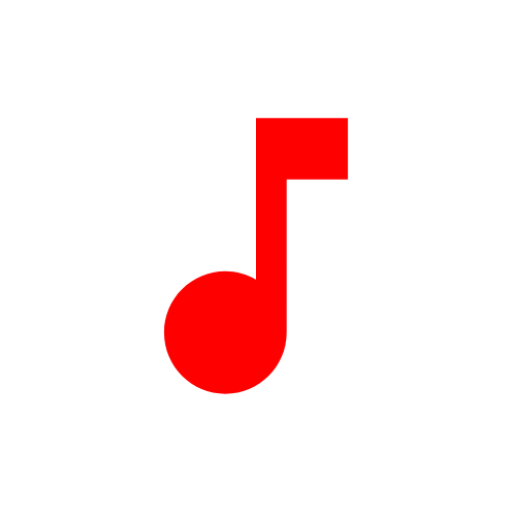 Let's end our review of the best music players on Android system with Simple Music Player. This player is available for free on play store. It is a music player that wins over its world with its many features. This player shows you the music library of your device maintaining compositions, artists, folders and albums.
This music player app allows you to play your favorite tracks sequentially or randomly. It provides its users with a simple equalizer that allows them to make the necessary adjustments and change the playback speed if possible. Simple Music Player also has a sleep timer that the user can use to stop playing after a certain period.
The audio apps we have just introduced are undoubtedly some of the best music players for Android, but of course they are not the only high quality apps that will make you happy.