You might be wondering how to stop getting lost all the time and easily find your way back. There is obviously nothing better than a compass to assist you when you have a weak geographic memory. Or simply when you find it difficult to orient yourself with a map. And what's good is that you can easily have a compass on you, more precisely on your laptop. There is a multitude of compass apps for Android as well as for iOS and we will reveal the best among them below!
1- 3D Steel Compass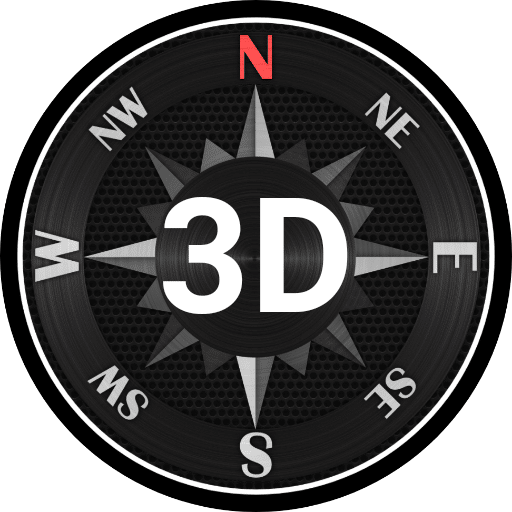 From its English name Compass Steel 3D, this application already has the advantage of not being swallowed up by any advertising. Compass Steel 3D offers a large number of features and is intended for Android mobile users. Among the functions offered by the application are the sun direction indicator as well as the moon direction indicator. Similarly, it is entirely possible for you to use self-calibration so that you do not have to brandish your device in the air at all times for its calibration!
Compass Steel 3D is the compass app you need to orient yourself at all times. You still have the option of choosing either True North or Magnetic North. You will therefore be sure to point you in the right direction by installing this program on your Android phone and using it. The fact that Compass Steel 3D is equipped with a beautiful aesthetic is finally not to displeasing!
2- The best compass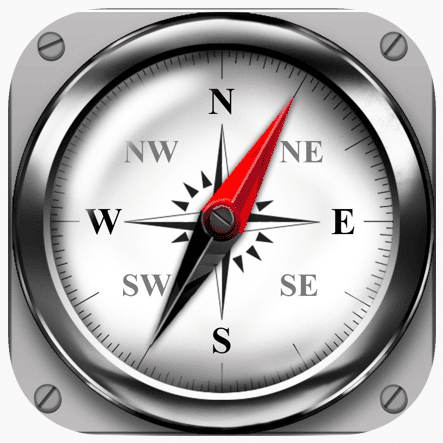 Whether you're using an iPhone, you can install and use the Best Compass app to get your bearings easily! It is also one of the most famous compass applications for the iPhone in this area. The best compass works on GPS and you can use it in offline mode. It uses the magnetic field to tell you with great precision the north direction so that you can easily find any other direction. The best compass is very easy to use. All of its parameters and the features it is equipped with can be found on its main screen. Also, Gyro Compass is totally free application.
3- Compass°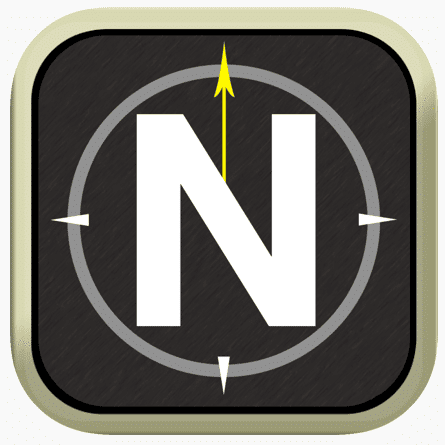 Like The Best Compass, Compass° is a great free compass app for iPhone. Its first advantage is that it is functional everywhere on Earth, whereas many compass programs often only work on American soil. As its design is also simple, you will have no difficulty taking it in hand and using it to guide you. However, it is useful to remember that to ensure an accurate reading, you will need to lay the Compass° flat. Nothing different than from the way you would have to proceed with a normal compass anyway!
4- Just a Compass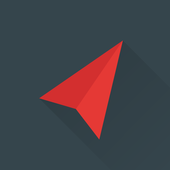 Are you a person who likes to simplify their existence and who doesn't want to worry too much when it comes to finding their way? What you need is undoubtedly a simple compass and that's exactly what you'll get with Just a Compass.  Just a Compass, if you prefer its original name, is a completely free and ad-free application for Android, which is rare. Moreover, it is a program whose installation will take up very little space on your phone. To try so without further delay and to adopt for sure!
---
---
5- Commander Compass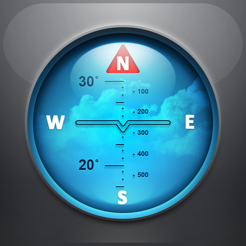 In order not to make anyone jealous, we are now going to introduce you to a compass application exclusively reserved for iOS device owners. It's Commander Compass! This GPS program is the ultimate when it comes to seamless navigation outdoors. It is equipped with high-tech compass maps as well as track waypoints. Commander Compass even comes with geological features. Moreover, it is with the 3D view that it works. You can then access the position of the object live and find the exact direction and location data. With Commanda Compass, you also have the right to save your current position and easily find out where you plan to go. Install Commandant Boussole again if you want to equip yourself with a program capable of providing you with a geolocation service. The application is therefore one of the most complete of its kind.
6- Compass Galaxy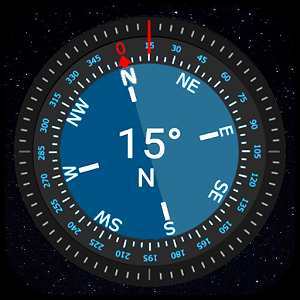 Designed by Szymon Dyja, Compass Galaxy is an exceptional compass app for Android. Already, you should know that it works perfectly, unlike the vast majority of compass applications. You don't need a magnetometer on your Android phone for Galaxy Compass to work! Extremely simple and user-friendly at the same time, installing and using the application will not require you to agree to tons of permissions. So here is an excellent app that you should not hesitate to use when you are lost to find your way as quickly as possible.
7-Smart Compass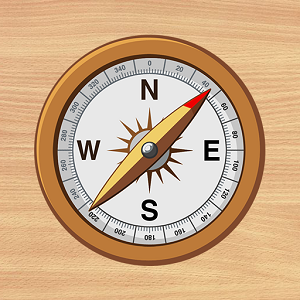 Here is another application that works on Android phones! It is not at all complicated to use Smart Compass to orient yourself and find the right path. The app shows you the four cardinal directions using the magnetic field instruments available on your smartphone. Smart Compass is formidable when you ask it to find your current position and is even more so when showing you the different geographical directions. Finally, know that it has a camera view option that you can use to get an idea of ​​the reality around you!
8- Compass by GammaPlay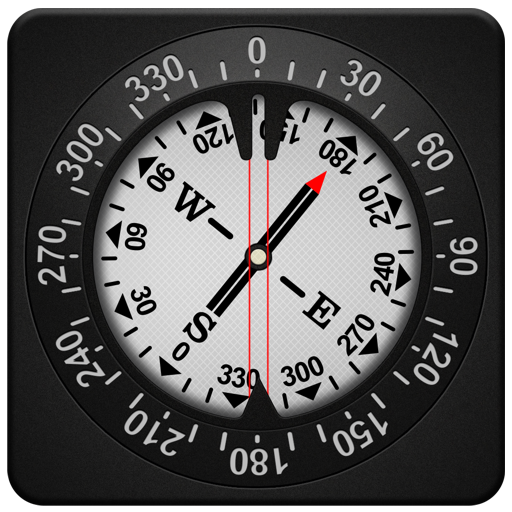 Do you have a habit of getting lost when you are hiking? Or do you frequently have difficulty finding your way? Adopt GammaPay's Compass and all of this will be just a bad and distant memory! With this gem, you will definitely equip yourself with one of the best compass apps available on the play store. Admittedly, this compass is not as accurate in its reading as real compasses. However, compared to other similar apps, it ranks in the top tier. Use it to orient yourself, but also to define your directions. To do this, all you have to do is rotate the bezel housed in the GammaPlay Compass.