---
The iPad is one of the creations of the Apple brand that continues to conquer the world. With a multitude of features and facilities, it is a reference in the range of tablets. This is due to the hard work of app developers. In the drawing sector, the latter have succeeded in creating tools that are more modern than the others. However, within this plethora, there are unique and singular iPad drawing apps. They are the best. We present the list to you.
1- Adobe Fresco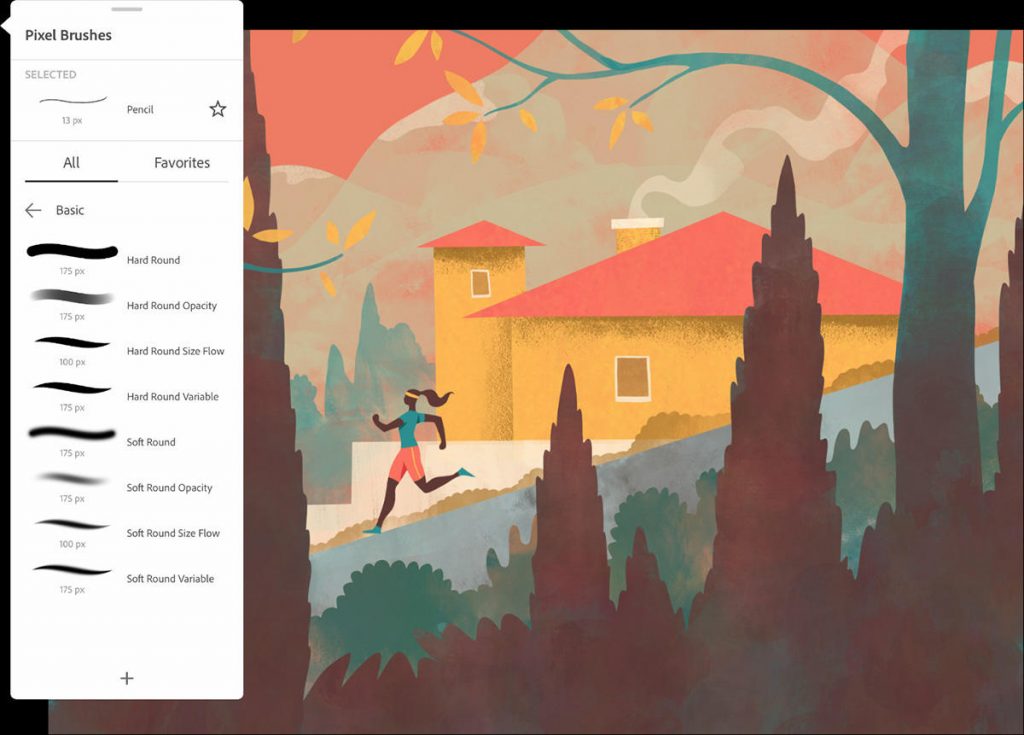 To make a drawing, all you need is a canvas and a few paintbrushes. The important thing is to know what you want to represent. The rest of the process is only completed when the talent reveals itself. This is the basis of all impressive achievement. It's the same thing you're looking for on an iPad. It should not be forgotten that the final product must be authentic even in the curves, contours and edges. It is for this reason that we recommend Adobe Fresco.
This application just gives you access to a digital canvas and a multitude of brushes. You can do the rest freehand like a pro. The Apple Pencil obeys you at the finger and the eye. It's not about letting the tool do the work for you. The whole application is free option, allowing you to decide at any time to make a touch or a retouch. It should be noted, however, that with recent versions of the tablet, certain facilities have been added. You should then update yourself.
2- Adobe Photoshop Sketch
Adobe retains the monopoly until now in the world of image creation and management tools. These products delight both professionals and image data enthusiasts. It was therefore a specialization that ended up bearing fruit. By relying on one of its tools, you are guaranteed to be in the real, original, authentic. However, it should be emphasized that it would be preferable to choose only one. If you don't like the novelty, you won't feel comfortable with the previous app. Then stick with the classic version: Adobe Photoshop Sketch.
This application is complete presenting digital addicts with different alternatives for managing their image data. It's as if you were in reality. You have a sheet on which you place the desired image with a certain fidelity. It is your brain and your limbs working together. The tool only serves as a channel to testify to the perfection of this communion. Don't underestimate your talent. You will be pleasantly surprised by the result.
3- Tayasui Sketches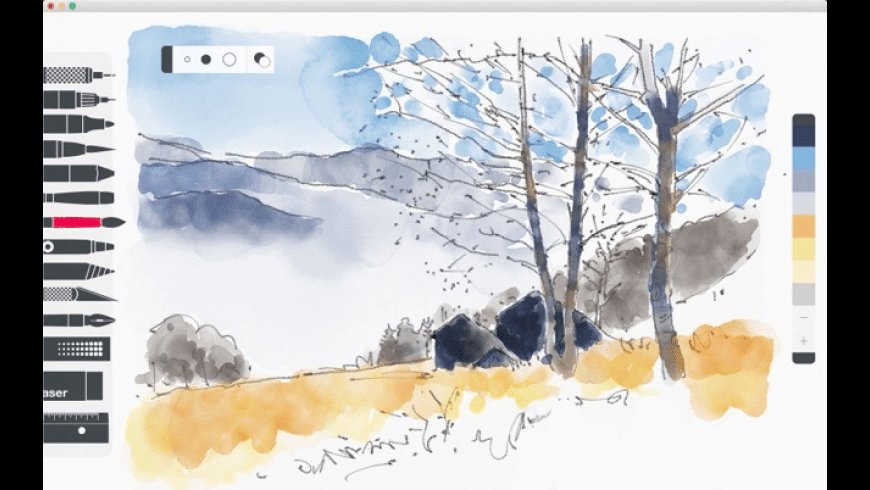 By dint of seeing manga sets on TV or dreaming all the time, you must have unreal images in your head. It is difficult to represent them accurately until you have the right tool. Admit that it is a headache to perceive without being able to share with others. Takasui Sketches helps you remedy this. With this drawing application for iPad, you have the possibility of producing drawings out of context. Be it the classic designs, be it the modern or contemporary ones, or even comics, you are able to pull them off.
Already in the menu, you are offered in detail the colors and degrees of thickness of the drawing tools. You have a great canvas. It is up to you to use it either for imaginary images, or for dreamy decorations, or for sketches. It all depends on the basic project that led you to acquire such a tool. Basically free, Tayasui Sketches has a much more attractive paid version.
---
---
4- Drawing Apps: Paper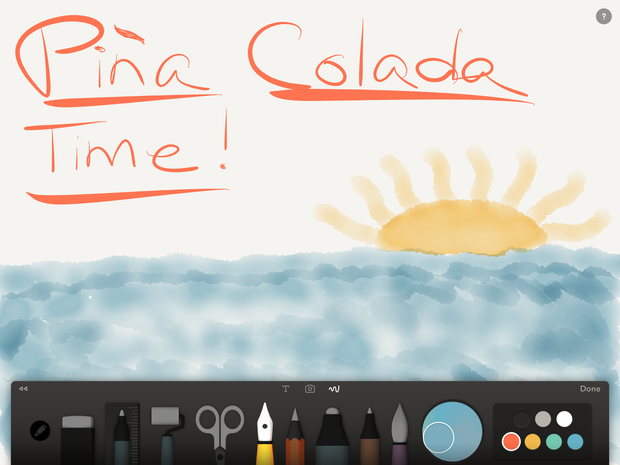 For drawing beginners, all you need is a canvas and a few tools to get a picture. This is what we offer you with this type of tool. Paper obviously has a place in this list because it performs well. All users testify to its ergonomics and perfect responsiveness. According to the desire of its user, it opens the way to unknown possibilities. You need to know how to go about unleashing your genius.
The advantages of using such a tool can be found to start with in the menu. You have no complications to foresee. Everything you are offered is on the screen once you open the app. You can start and finish your drawing with just a few keystrokes. You remain the only one who can decide the shade to apply and the thickness of the tip of the tool. You can make several drawings, save them, and scroll them as you wish on the command of your thumb.
5- Drawing Apps: Inspire Pro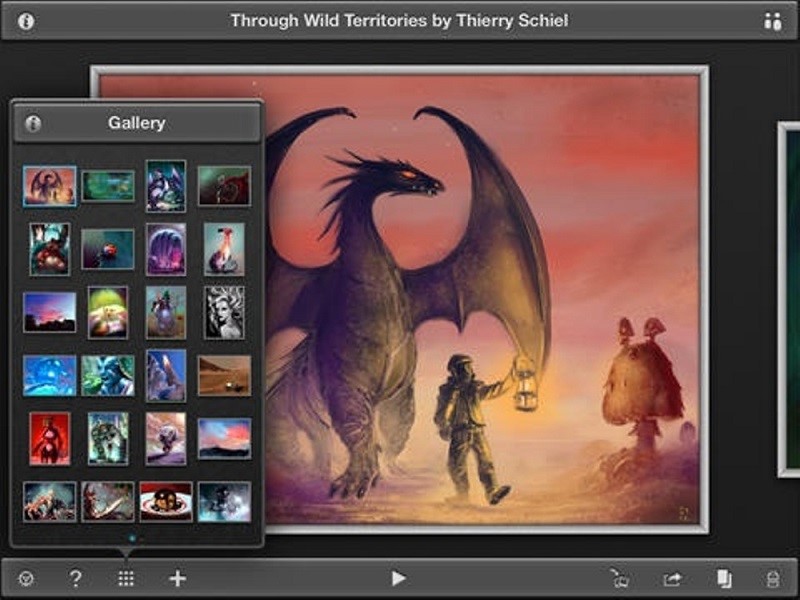 Inspire Pro counts as an industry innovation. It is a solution that is much more impressive by the number of tools available than by its demand for mastery. As a good beginner, you should bet on novice tools. But this application dedicated to professionals at first sight easily adapts to its user. You are entitled to choose the brush you like from the myriad offered.
In fact, for brushes, about sixty are available, swatches and others excluded. The lot available is to be classified according to a precise logic, ranging from oil paint to marker. This gives the designer a wide range of options for their images. He can make drawings or simply switch to digital painting. Everything depends on his dexterity and his mastery of the art of image creation. Moreover, upon opening the menu has an aftertaste of subtle refinement. You will find yourself in a completely different universe. This is an invitation to draw fast, well and beautiful.
6- Zen Brush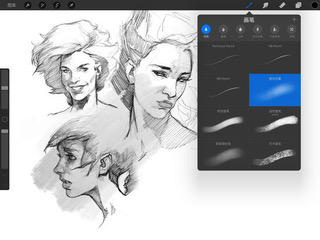 You are part of the range of converts, experienced specialist designers, you should have already found your tool, unless it is for ink drawing. This type of work is only done with specific instruments. This makes it possible to obtain particular, by the way, artistic images. This is Zen Brush for you.
With it, you can make whatever you want as long as you know what it is. The entire application is under your dominion as soon as you acquire it. The ink drawing keeps all its magic.
At your disposal, more than sixty sheets of paper. It is therefore up to the designer to select the background on which he would have a good rendering. Apart from this aspect, there are also the inkings. We managed to integrate three types. The most interesting thing about this tool is its speed of reaction as well as its fluid and transparent character.