What is the best free software to download videos from youtube or record videos from the internet? Discover them right away!

1- Internet Download Manager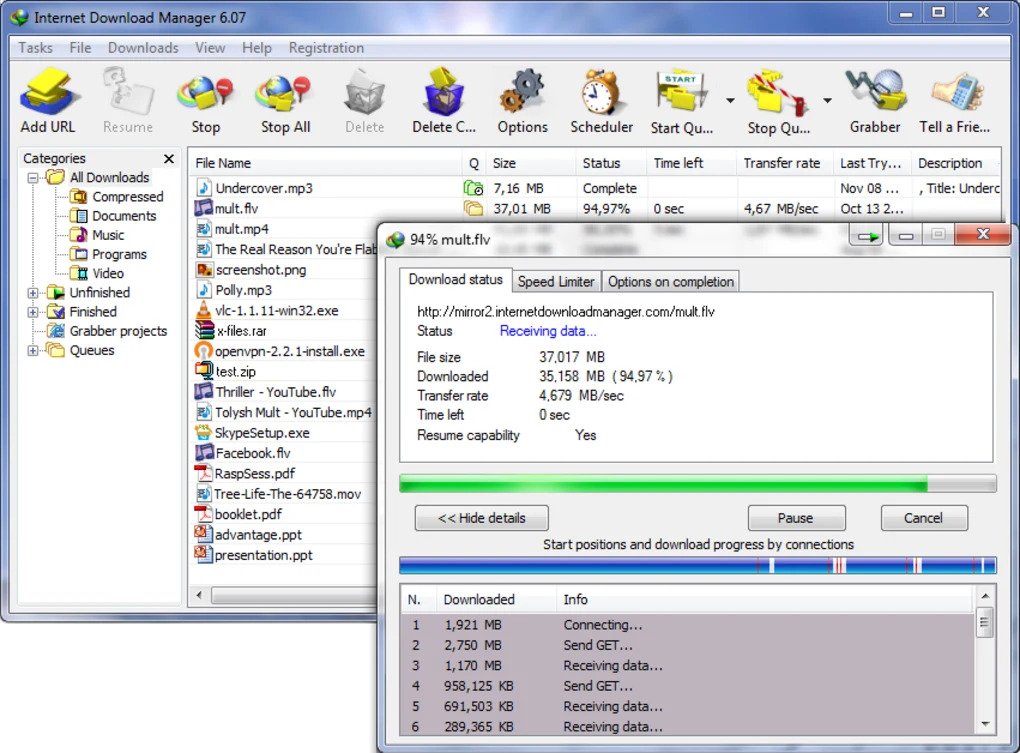 To download a YouTube video with a computer running Windows, one of the best software out there is Internet Download Manager (IDM). This download manager generally allows you to download any file hosted on a server on the web. IDM therefore also works very well with streaming sites.
Recording a video on YouTube with IDM is very easy! Simply install the tool on your computer and then integrate the IDM Integration Module extension into the browser of your choice. All you have to do is go to YouTube, launch the video to download, and choose from the options available to you. These relate to the format of the video as well as the quality of the image.
2- FLVTO YouTube Downloader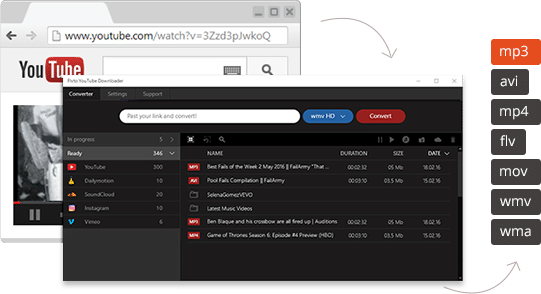 FLVTO YouTube Downloader is another software to download video from the Internet, especially from YouTube. It also allows uploading videos to Vimeo, Instagram, SoundCloud and DailyMotion. In a few clicks, you will be able with FLVTO YouTube Downloader to save a video in your favorite format. The software recognizes among others the most popular formats such as MP4, AVI or WMV.
How to download YouTube videos with FLVTO YouTube Downloader? First, you will need to copy the file link from your browser's address bar. Then, you will have to paste this link in FLVTO YouTube Downloader. You will then have the hand to choose the output format of the video. Finally, you will need to click on "Convert" to start recovering the file.
3-Inovideo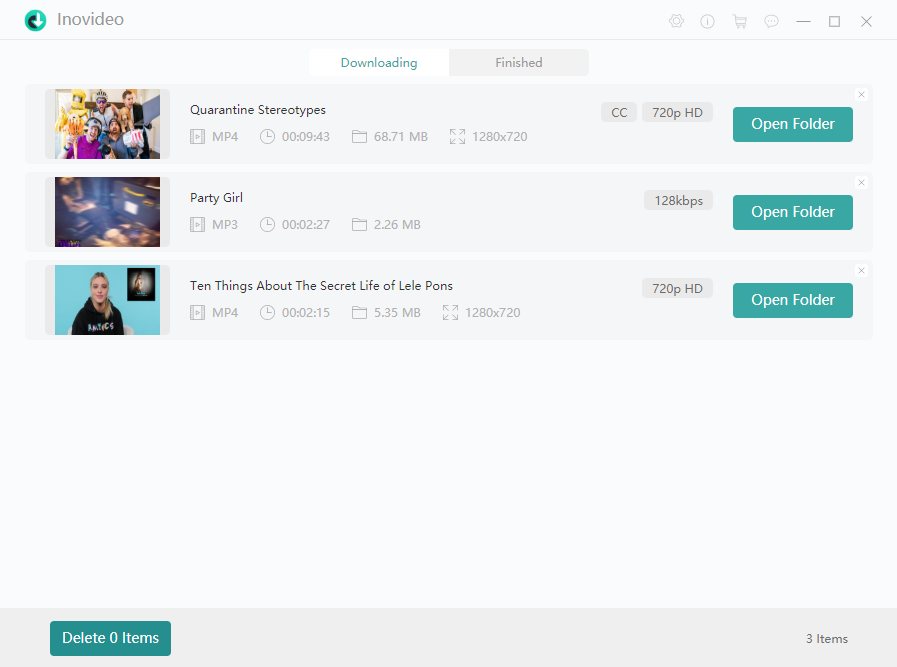 Inovideo is a simple yet powerful video file downloader, which allows you to download videos anytime in 720p, 1080p, 4K, and even 8K resolution. Thus, with just a few clicks, it is possible to save online videos in various formats, including MP4 and MP3, on a Mac or Windows computer.
This Video Downloader allows you to easily download videos from more than 50 different sites. You can add your desired videos to a download list, as well as pause and resume downloading each of these videos.
Inovideo offers you a free trial period of 15 days to test the software. However, you can only download 10 videos in 2K resolution and above with the free trial version.
4- EaseUS Video Downloader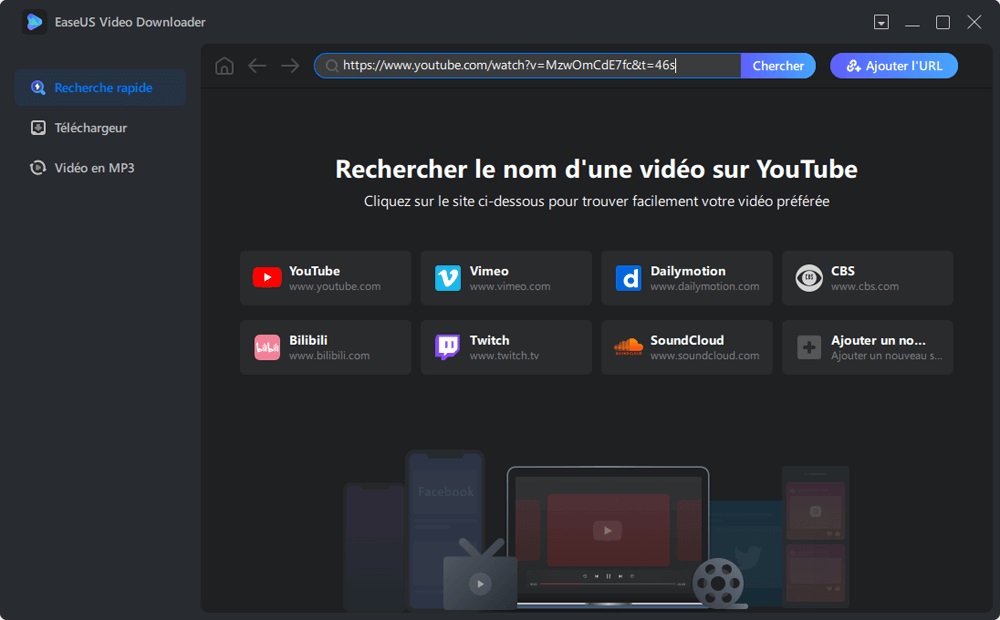 This powerful video downloader allows you to download almost any type of video you want from the web. Apart from the most common sites like YouTube, Instagram, and Facebook, it also supports many other social networks and video sites from which you can save videos from URLs.
Available exclusively for Windows PCs, EaseUS Video Downloader also acts as an audio downloader to save audio files from the web for offline listening. If you are looking to download audiobooks, music, or audio, the tool can help you.
With a user-friendly interface and easy and practical options, EaseUS Video Downloader offers you the possibility to easily download web content to your PC. It allows bulk downloading, like downloading a playlist or all videos in a channel, and provides various options to extract audio from videos and convert videos to multiple formats. All in all, it's a handy tool to have on hand.
5- Free Download Manager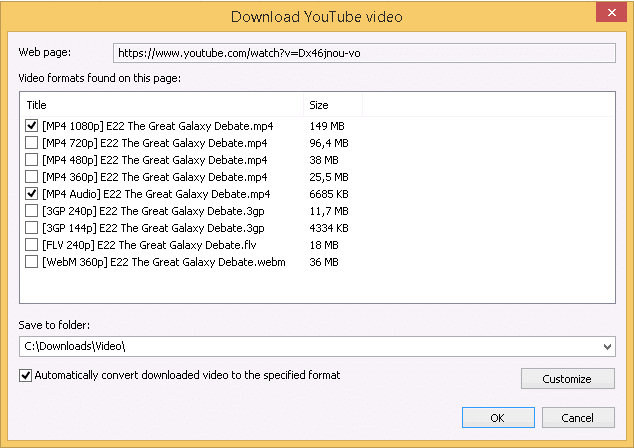 Free Download Manager (FDM) stands up to comparison with the two download software mentioned above. It is as easy to use as FLVTO YouTube Downloader. To record a YouTube video with FDM, launch YouTube and then the video at first. In the second step, copy and copy the link of the file to be recovered in Free Download Manager.
6- Download Accelerator Manager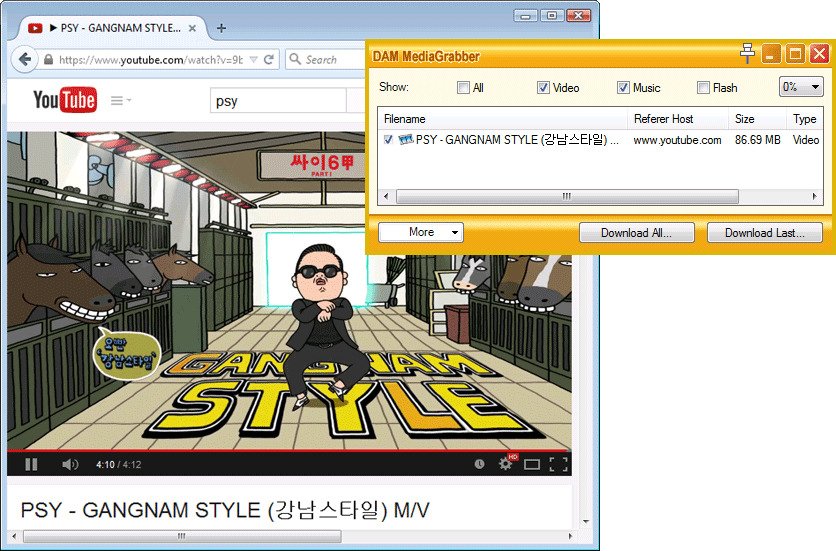 With Download Accelerator Manager (DAM), you will download your videos from the Internet at a very high speed. The name given to the software is therefore not a decoy. What it doesn't say is that Download Accelerator Manager isn't difficult to use at all. All you have to do is copy/paste the video link and let DAM grab the file and save it to your PC.
So you can download YouTube videos with DAM. But you can also use it to retrieve music files, documents, images, archives, and software from the web. DAM is a comprehensive download manager that lets you schedule your downloads. The software also allows you to customize alerts to inform you, for example, of the end of a download. In addition, it can integrate with most browsers and obviously the most popular ones are Firefox, Internet Explorer, Google Chrome, and Opera.
7- YTD Video Downloader
Are you looking for a free download manager to save YouTube videos with great ease? YTD Video Downloader will definitely suit you! Note that this software exists in two versions, one free and the other paying. But the only difference between YTD Video Downloader free and YTD Video Downloader Pro is the presence of ads. And rest assured that it will not interfere with your downloads in any way.
Just like in the case of the tools mentioned above, you only have to copy/paste the URL of the video to download it into YTD Video Downloader. The recording process will then start.
8-Video Cyborg

To save YouTube videos without a hassle, you can still choose Cyborg Video. Here too, nothing could be simpler! A field is provided to receive the link to the YouTube file that the user wishes to save on his PC. Once this link has been inserted, all you have to do is click on "download your video". As you can imagine, Video Cyborg also works with other video-sharing platforms including DailyMotion.
---
---
9- Online Video Converter

As a download manager, Online Video Converter is much more complete than Video Cyborg. However, it offers a lot of banner ads, which might dampen the enthusiasm of some users.
This tool allows you to download a video from the Internet in a large number of formats. Online Video Converter also has a special feature, the isolated recording of the sound of a video.
10-Y2Mate

Y2Mate was specially designed for downloading videos from YouTube. Evidenced by its color and graphics that recall those of the hosting platform. For the rest, remember that its mode of operation does not differ from that of almost all software of its kind. We simply copy the URL of the file to download and paste it into Y2Mate. Then, we choose one of the available resolutions, and voila! Y2Mate also allows saving the audio track of the video in mp3 format.
11- 4K Video Downloader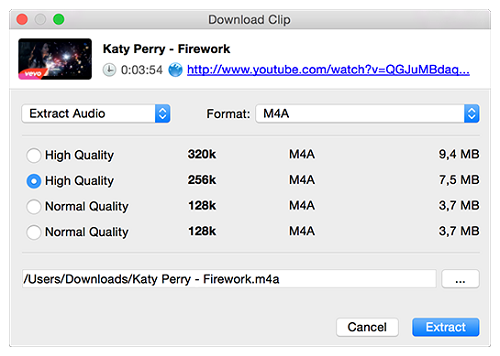 We continue our tour of the best free tools for downloading videos from YouTube, with a 4K Video Downloader. This has the particularity of being completely free and without advertising. Also, the 4K Video Downloader is customizable at will. You can use it to grab videos from YouTube or entire playlists with no more than 24 tracks. To do this, you will need to copy the URL of the video or playlist and paste it into the software by clicking "Paste URL". Then, you will choose the format, as well as the quality that suits you. And finally, you will specify the location on your PC where you want the file to be saved.
4K Video Downloader offers you many output formats. With the software, you have the option to grab captions for an individual video. Similarly, you can use the 4K Video Downloader to save 360-degree video or 3D video.
Among the options available to you, you will certainly like the ones that allow you to perform multi-stream downloads. What you should also know is that this tool allows you to configure your proxy connection.
12- DVDVideoSoft Free YouTube Download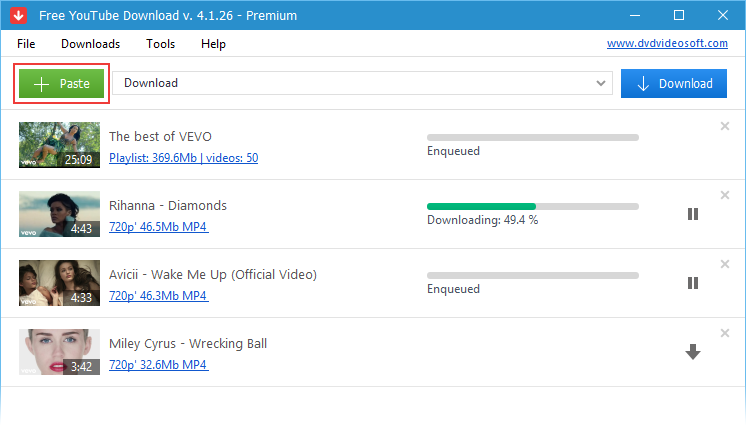 Here is a very powerful YouTube video downloader software. It is compatible with different operating systems such as Windows, Mac, and Android. It has a simple, clear, and user-friendly interface. You can download different types of videos in the format of your choice in just a few seconds. It offers two to six times the download speed. This online video downloader supports 4K, 8K, and Full HD videos. To use the DVDVideoSoft Free YouTube Download software, you simply need to copy the link of said video from its source (YouTube, Vimeo, Facebook, or others), paste it in the dedicated field, and simply click on the "Download" button.
13- DVDFab YouTube Video Downloader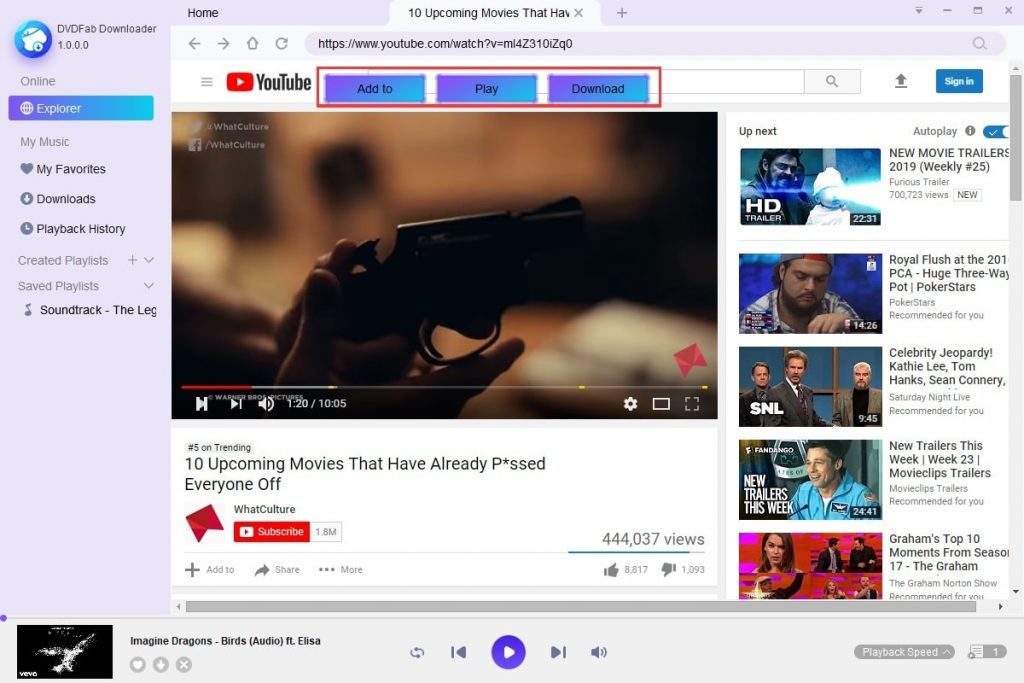 DVDFab YouTube Video Downloader allows you to download videos and even music from YouTube, Facebook, Instagram, Vimeo, TikTok, PBS, NBC, Dailymotion, and more than 1000 other websites. So it's a universal download software that provides you some convenience to download videos or music which you can follow offline. It allows downloading videos up to 8K with quite a fast speed. It is the software compatible with Windows and Mac.
14- Freemake Video Downloader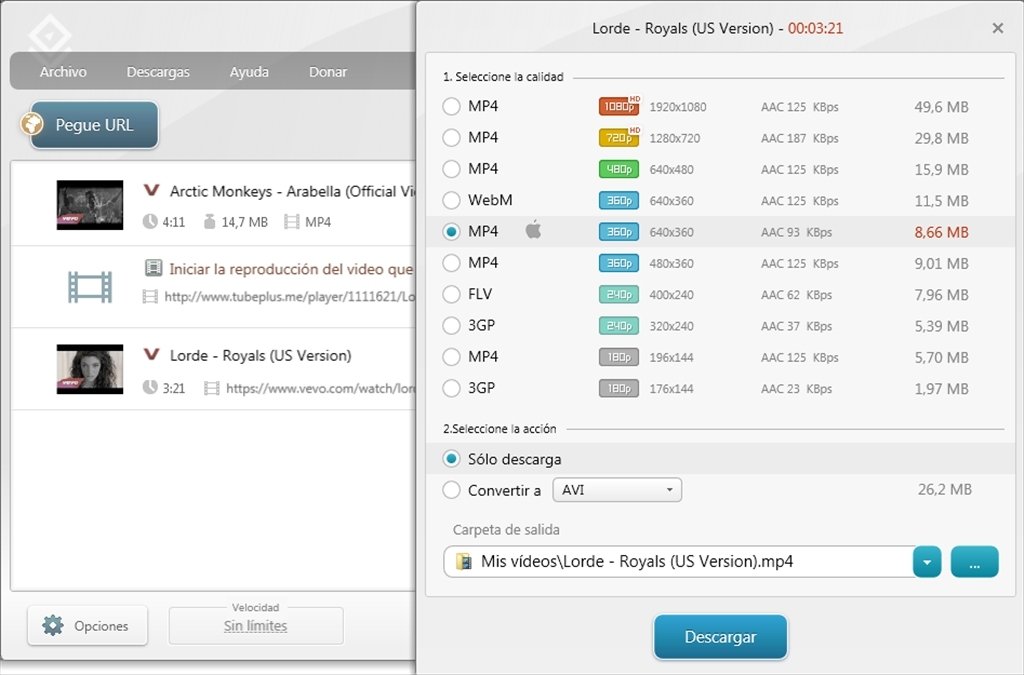 Freemake Video Downloader is video downloader software. Using this software, the user can easily download all types of videos from different websites like YouTube, Vimeo, Facebook, and many more. Like most video download tools, you just need to copy the video link from the source and paste it in the dedicated field of the software. The latter allows you to choose the format that suits you before starting the download. And that's not all. Freemake Video Downloader software has a feature to extract audio from video. Apart from these many features, this software is completely free and accessible to everyone.
15-ClipGrab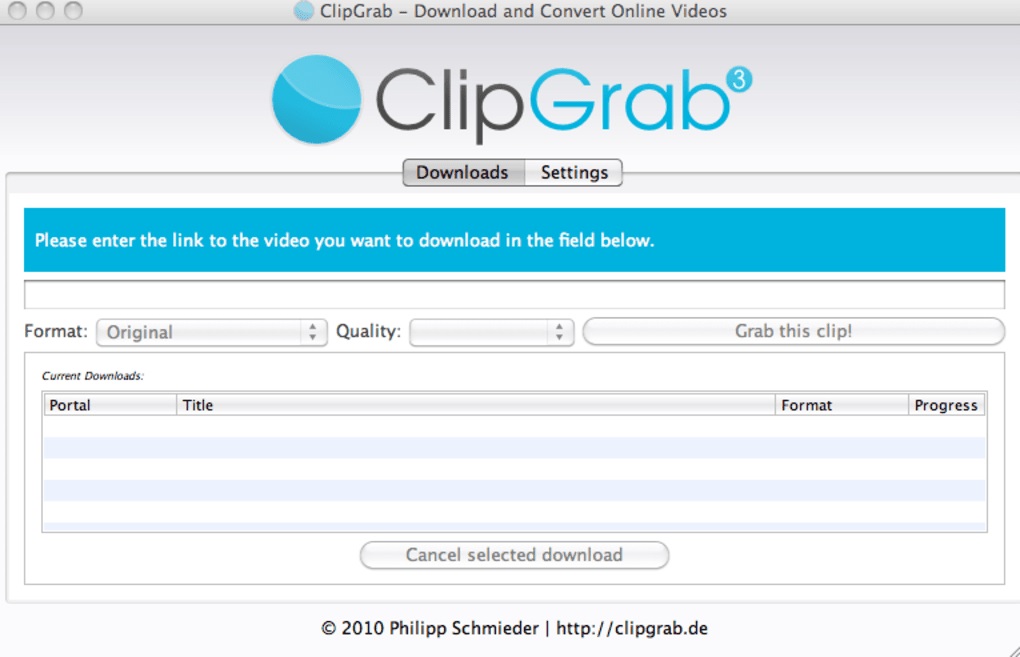 ClipGrab is a YouTube video downloader that gives you an easy and very fast downloading experience. This software offers a variety of features. Thanks to ClipGrab, you have several options to download your videos for free. It is simple and easy-to-use software. Even novices in online video downloading can easily get by. Just choose the format and quality of your video and you're done. Similarly, the software also has an inbuilt player that will allow you to watch your videos directly.
16- SaveFromNet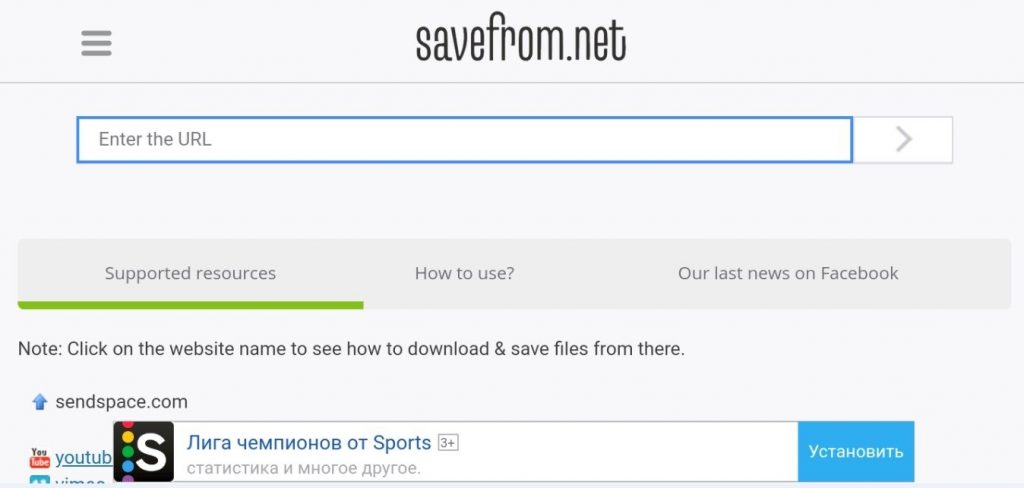 SaveFromNet is one of the best and most popular YouTube video downloaders by URL. It is one of the oldest video download sites online. So it allows saving and downloading any video in a short period of time. Not only does this tool allow you to download YouTube videos, but it also gives you the opportunity to download videos from Instagram, Facebook, and other sites like Hotstar and Vimeo.
Likewise, it has a download extension that can be installed on a default browser and used to download any type of video you want. Its main advantage is that it is free. It is also compatible with all browsers available today.
To download YouTube videos, there is a multitude of software. Some are paid while others are free and just as effective. SaveFromNet, FLVTO YouTube Downloader, Download Accelerator Manager, or Online Video Converter are among the best of these free video downloading tools and software.