---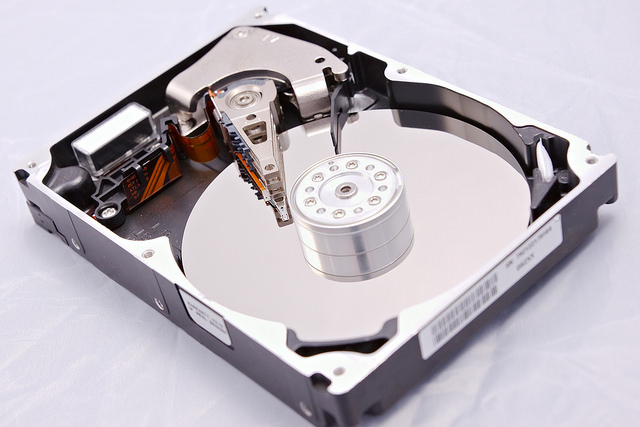 Hard drives are mechanical devices, and like all mechanical devices, they can fail without warning. Some hard drive failures are entirely preventable, but many others are only governed by luck and chance.

Here's our pick of the best free hard drive repair tools and software. Find out here how to repair a damaged hard drive and fix hard drive failures
1- HDD Regenerator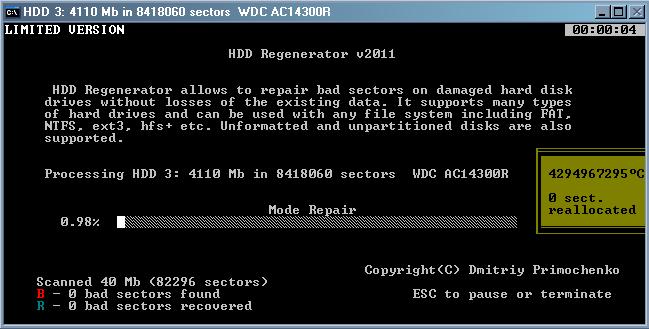 By using the free version, one can rule out the possibility that the hard drive is physically damaged and know if the problem is related to software or a virus that prevents accessing files.
HDD Regenerator can repair hard drive bad sectors as well as physically damaged hard drives and restore hard drive as if you just bought it. The best thing about this software is that it works meticulously to repair bad sectors of hard drive. It even regenerates physically damaged hard drives and restores them as if they were brand new. It works under the DOS environment and can access files that are not accessible by Windows.
The trial version can only repair one bad sector, but at least you will know if you actually have many hard drive bad sectors to repair. If your data is very important and you are willing to shell out some money, Hard Disk Drive Regenerator can be a good investment to fix all the bad sectors on your hard drive.
2- EaseUS Partition Master Free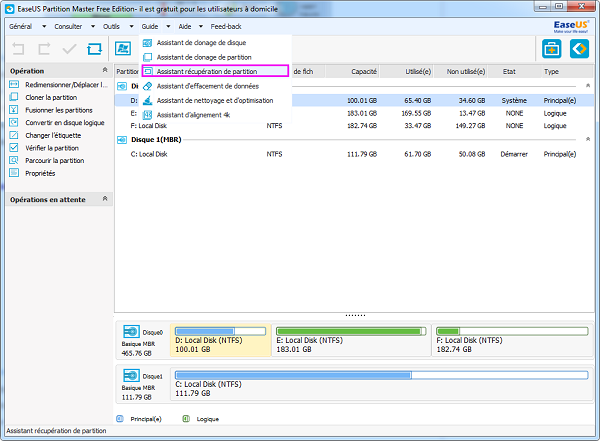 Although it represents the free version of its software, EaseUS has not stopped improving EaseUS Partition Master Free over the years, the utility has many very interesting features.
EaseUS Partition Master Free is a software that has a lot of functions: Disk partition management, lost or deleted partition recovery, and of course cleaning and repairing the hard disk.
With an easy-to-access interface and available in French, EaseUS Partition Master Free is perfect for demanding users, but not necessarily with advanced technical knowledge.
---
Read also: 6 best file compression/decompression software
---
3- Ariolic Disk Scanner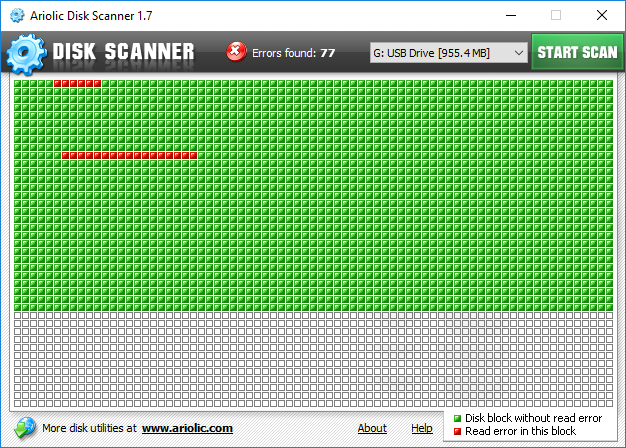 Ariolic Disk Scanner is a small free utility compatible even with Windows 7 that will let you know if your hard drive has read errors. Detecting disk read errors is a bad sign. Your hard drive can fail at any time.
What Ariolic Disk Scanner does is to create a hard drive raw sector read check. An image of your hard drive can then be displayed showing good and bad sectors. This will help you assess if your hard drive is in poor condition and help you decide on your actions. If it shows a hard drive with lots of bad sectors, it's time to save all your important files before you even fix it.
4- HD Tune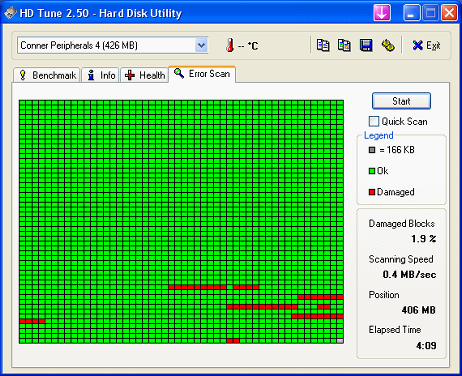 HD Tune is also a very effective free hard drive repair software. You can specifically use it to monitor the performance of your hard drives. With HD Tune, you'll know all about transfer speeds and their peaks. Also, you will have a clear idea of ​​the access times as well as the resource consumption of any device.
What you should also know about HD Tune is that this software will allow you to access a lot of useful information. For example, with HD Tune, you will know what the disc version is and what its serial number is. Similarly, this very light utility will inform you about the actual storage capacity of the disk but also the size of the memory and the transfer mode. It even offers you information about the temperature and power-on duration of the device.
5- CheckDrive
CheckDrive gives you an easy way to check and identify errors on your PC hard drives. You should know that this software even supports SSD hard drives (Solid-state drives). Identified errors can be repaired immediately if desired.
Moreover, CheckDrive is compatible with all versions of Windows and presents information as detailed as possible about your hard drives. The software accurately determines whether any disk needs to be cleaned or defragmented. Here too, as in the case of repairing errors, you can immediately start cleaning or defragmenting a hard disk, with CheckDrive.
Finally, remember that CheckDrive monitors your hard drives in real time thanks to its Background Guard feature. Thus, you are alerted as soon as an error occurs and you can take the necessary action when something is wrong with your hard drive.
6- Flobo Hard Disk Repair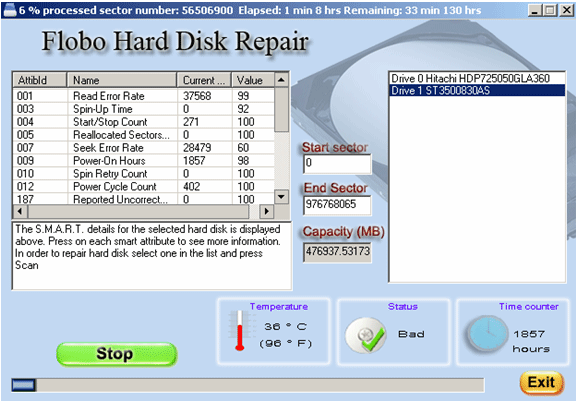 Flobo Hard Disk Repair is a small utility that can repair bad sectors in a hard drive that freezes computers and prevents users from encoding or browsing their data. Just like the two programs mentioned above, this freeware gets the Windows operating system working again. You can avoid losing your data because Flobo Hard Disk Repair is able to predict impending hard drive failure. This allows the user to back up their files before disaster strikes.
7- Salvation DATA Bad Sectors Repair
Salvation Data Bad Sectors Repair is another freeware utility to repair hard disk bad sectors. It can restore your computer as if it were a brand-new hard drive. After hard drive repair, hard drive partitioning and formatting may be possible. Repairing hard drive bad sectors is possible with just a few keystrokes on your keyboard.
8- DiskPatch
DiskPatch works on hard disk partition tables. The freeware download utility repairs the master boot record, corrupted partition tables, boot sectors, and even accidentally deleted partitions.
DiskPatch also lets you back up important disk structures, making it possible to undo changes that prevent access to your laptop or desktop.
9- Disk Drill
Disk Drill is by far the most modern data recovery suite on the market, both in design and functionality. With Disk Drill, you can recover over 200 file formats from all storage devices without any special skills. Disk Drill's claim to fame is the one-click approach to data recovery; just click the Recover button and Disk Drill will take care of the rest automatically.
In addition to the ability to recover virtually any file format you may encounter, Disk Drill can also help you solve virtually any hard drive repair scenario because it comes with additional free tools for disk monitoring. disk, hard disk cleaning, data protection, data backup, and much more. If you don't have time to learn multiple hard drive repair software tools, download Disk Drill, and rest assured that it comes with everything you'll need.
10- WinDirStat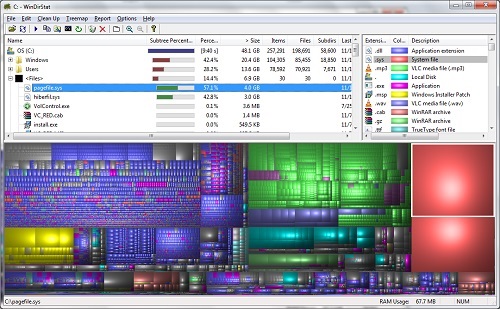 When you get your hands on a hard drive that might be corrupted, you should first find out what's stored on it before trying to repair it. You may find that most of the storage space is taken up by useless files left behind by various applications. Traditional file managers are not suitable for this job because they provide a very limited view of stored data. WinDirStat is a disk usage statistics viewer with a special tree structure, which represents each file as a colored rectangle whose area is proportional to the size of the file. When you see a huge rectangle next to hundreds of smaller rectangles, you know you're looking at a space hog.
11- Clonezilla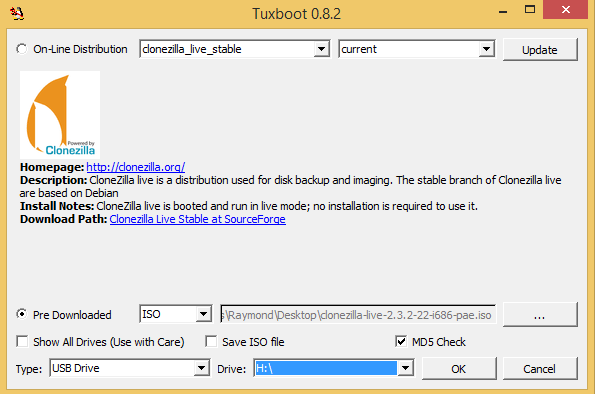 Clonezilla is one of the most useful free hard drive repair software tools. It allows you to easily create full partition and disk backups, which can be deployed to other computers. Clonezilla supports many more file systems than most IT pros can name, and it even has some basic repair tools.
12- DBAN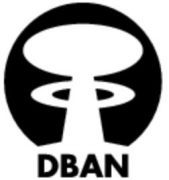 Unfortunately, not all hard drives can be repaired. Sometimes it is wiser to move all data to another storage device and safely wipe the damaged hard drive before throwing it away. If you value privacy and security, be aware that the disk format utilities included with Windows and macOS do not guarantee the complete deletion of data. They simply mark the storage space as free, allowing anyone with a good data recovery tool, such as Disk Drill, to recover deleted data. Featuring multiple military-grade erasing methods, DBAN can erase any storage device and leaves no trace of the original content.
13- CrystalDiskInfo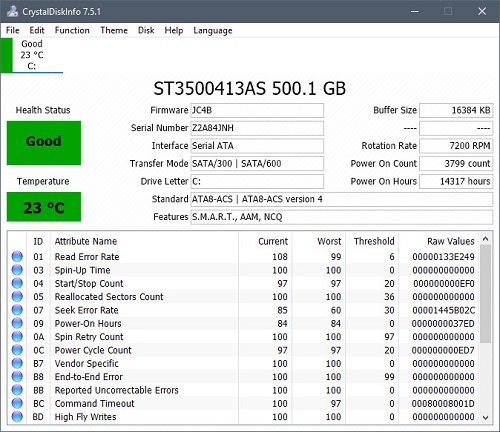 CrystalDiskInfo is an extremely handy disk monitoring utility, which can read S.M.A.R.R.T. (Self-Monitoring, Analysis, and Reporting Technology) from hard drives. S.M.M.A.R.R.T. include things like backward error rate, seek error rate or spin time. Hard drive manufacturers know which values ​​are normal and which may indicate impending hard drive failure, and they code them into the firmware. CrystalDiskInfo monitors these values ​​and makes them immediately apparent when they get out of hand, giving you plenty of time to back up your data before it's too late.
14- GParted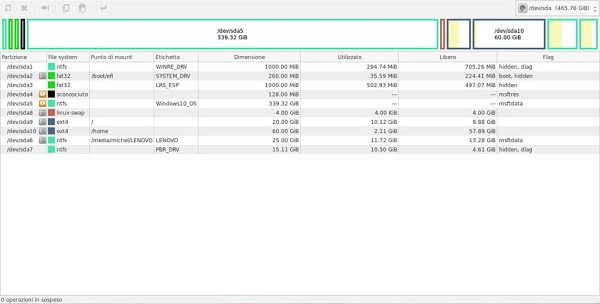 GParted is a free graphical partition editor that you can use to resize, copy and move partitions without data loss or file corruption. You can shrink a partition to make space for another operating system or a backup partition. GParted is part of many other hard disk tools, such as Clonezilla or Partclone. It can also be downloaded from the official site as a small bootable GNU/Linux distribution for x86 computers and used from a USB stick.