---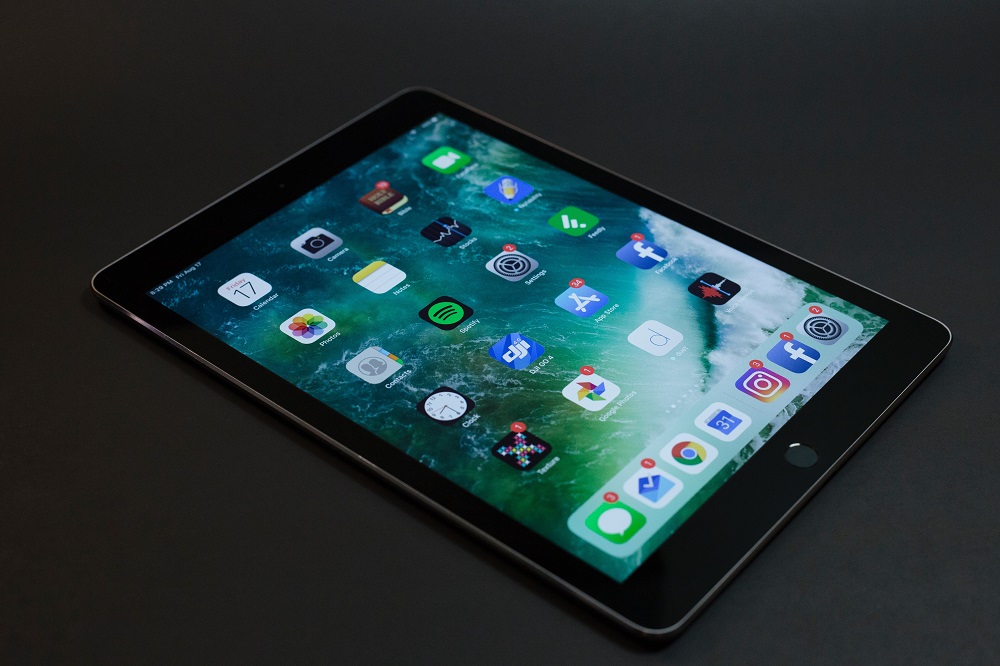 Many users around the world use Samsung tablets to browse the web, watch videos, or play games. However, sometimes a tablet freezes and won't start, which means you can't use it while it's frozen. In this case, there are several reasons and several solutions to fix it.
In this guide, we are going to see the top 5 solutions to fix stuck Samsung tablet.
Why my Samsung tablet is frozen
Oftentimes, if you flash a faulty ROM or fail to install an update properly, you will get the Samsung tablet stuck on boot issue. However, there are also other reasons:
Battery discharged: If the battery is discharged, the Samsung tablet freezes on startup. In this case, please charge it before turning it on.
Hardware malfunction: you may have a hardware problem, and for that, you have to see the after-sales service.
Software problem: You may have installed an application containing viruses that are blocking your tablet.
Fix Samsung Tablet Stuck with DroidKit
DroidKit is a powerful tool that unlocks and repairs the system of a Samsung tablet in just a few clicks. This software is easy to use and it can fix all software issues of Samsung tablet. Thus, DroidKit has several advantages:
Compatible with all Samsung tablets.
Works on Windows and Mac.
Easy to use.
Unlock Samsung tablet without lock code.
Unlocks all types of locks.
Here is how to unlock Samsung tablet stuck on boot screen with DroidKit:
First of all, please install DroidKit on your computer and then connect your Samsung tablet via the cable.
Select the Screen Unlock option and then click Get Started.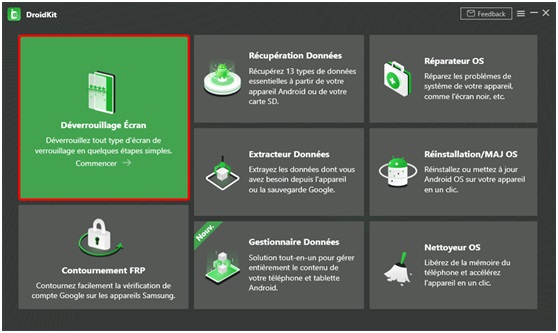 Wait a while while preparing the configuration file.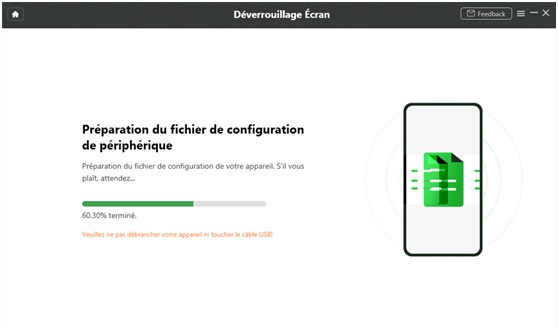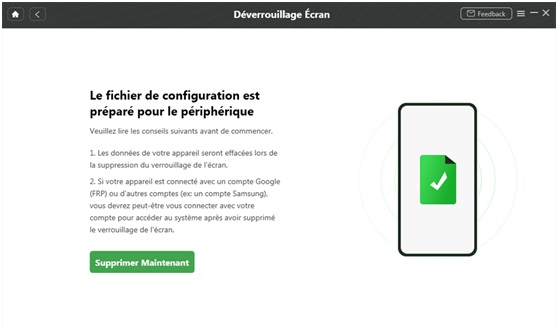 Follow the on-screen prompts to connect your tablet in recovery mode.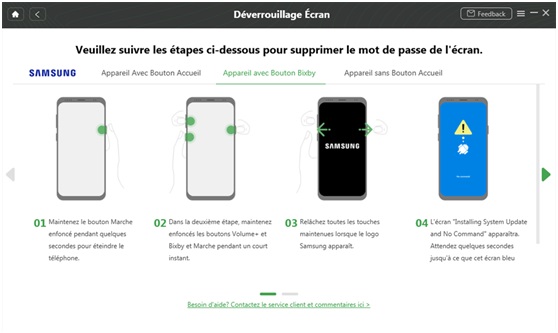 Once the tablet is connected, DroidKit will begin to unlock your tablet.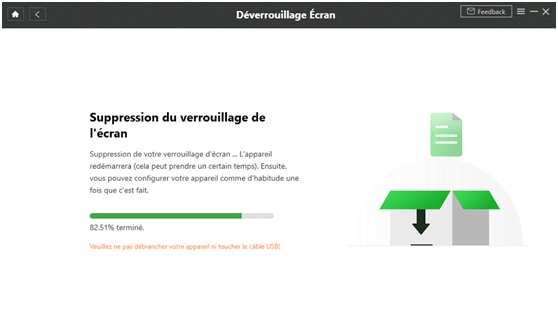 ---
Read also: Betternet VPN Premium full v5.3 Free Download in 2021

Read also: is-protonvpn-safe-yes-heres-why

Read also: Proton presents its new offer, a unified ecosystem dedicated to cybersecurity
Read also: 9 security tips to protect your website against hacking

Read also: What is the best DDOS protection for your website?
Read also: top-14-best-free-hard-drive-repair-software
Read also: 6 best file compression/decompression software
---
Simple Solutions to Fix Samsung Tablet Stuck
If your tablet no longer starts, here are some simple solutions to fix it:
Charge Samsung tablet: Check if the tablet is well charged or not, because if it is discharged, it will not turn on.
Restart Samsung tablet device: Sometimes a simple bug can cause a device to crash. So try restarting it to see if the freezing issue still occurs or not.
Force restart to unlock a frozen Samsung tablet: Force restart is always better for freezes, and to do this, press the power button for a few seconds until the Samsung screen appears. Next, let go of the power button and relentlessly press the volume button until safe mode appears.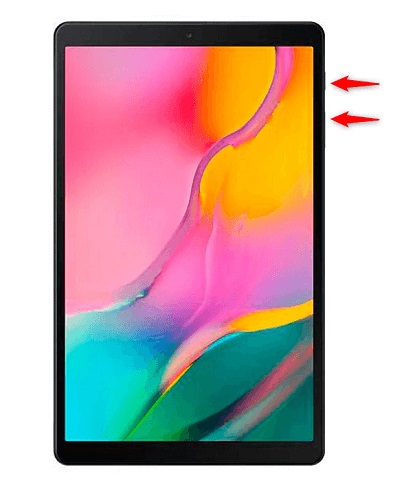 4. Remove the Samsung tablet battery: Finally, try to remove the battery and then replace it, otherwise try another battery.
Conclusion :
There are several reasons why a Samsung tablet may crash. But if you are stuck at the lock screen because you forgot the passcode, you can use DroidKit to unlock your Samsung tablet easily.
If we answered the question 'Why is my Samsung tablet frozen?' » share this guide with other users.