---
Any start to a new year is not completely successful without setting new goals. Some want to quit smoking, while others eat healthier or even get back to sports. Ultimately, most new resolutions come together in one place: to get in shape and improve your health. This is the challenge that many applications try to meet each year. But with the multitude of different fitness applications, it is sometimes hard to navigate and really find the one that meets everyone's needs.
We have taken stock of these fitness apps and have established a top 10 so that you can find the app you need and achieve your goal for the year in style!
1- Runtastic
Runtastic is surely one of the best-known fitness apps in the world. Mainly focused on running, the application is a real gold mine for monitoring your running progress and for setting goals, whether in terms of distance or duration.
The popular application is available in a free version. You will find options and basic training, but it is really its pro version that makes all the difference. The free version is not complete and you will really see the difference with the paid version. For less than 5 euros, you will have access to one of the most complete sports tools.
Like many fitness apps, you can connect your fitness devices to the app to track your efforts in real-time and then improve your performance.
The application is really one of the most complete on the market and obvious for those who want to start the year by getting into or getting back into the race!
2- Keep
Different from Runtastic, but with similar goals, Keep is a complete app for working out from home. No need to go out, you can perform all the exercises in the application from the comfort of your home.
Keep offers a collection of more than 400 fitness exercises which will allow you to find the exercise that best suits your desires. The app has a very eye-pleasing design and an intuitive search box. You can choose your exercise according to your level in order to train at your own pace.
The application is also full of many videos where you can view the exercises. Very useful to understand the movements of certain exercises which can often seem difficult at first sight.
Big plus of Keep, the application is completely free on App Store and Play Store!
3- WeBurn
WeBurn does not only present itself as a basic fitness application but also as an athlete community. The app offers short exercises of 7 minutes each, which is the ideal duration for a fitness exercise to be really effective.
Available on App Store and Play Store, the free version of the application remains interesting and you can still benefit from the basic functionalities which remain very correct. The paid version, that is to say, the premium subscription, has many advantages that the free version does not contain.
Indeed, you will have access to all the exercises of the application as well as fitness music. Not insignificant also, you will have personalized coaching and will be followed in order to be sure to follow your training in the best conditions.
4- Daily yoga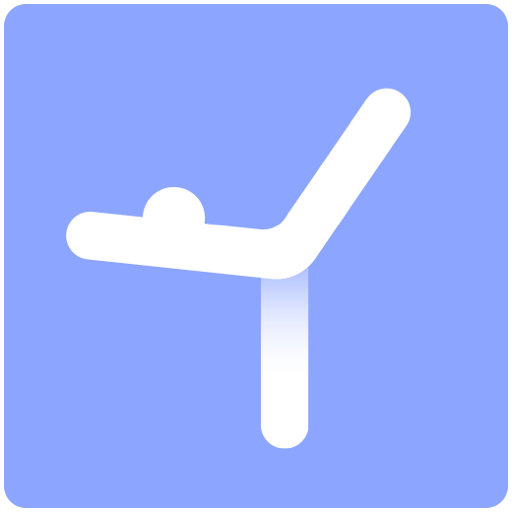 Another fitness app, but this time focused on yoga. A real phenomenon in recent years, yoga is one of the most popular fitness disciplines.
The Daily Yoga app contains more than 30 different exercises in HD allowing you to choose the class that best suits your needs. Its database of yoga postures is also impressive: with more than 200 yoga postures, you will be spoiled for choice!
You will also have the opportunity to share your progress with the community in order to motivate yourself and set new goals. The app also contains real-time voice guidance so that you perform the best yoga poses. This application is available for free on App Store and Play Store.
5- Pedometer – step and calorie counter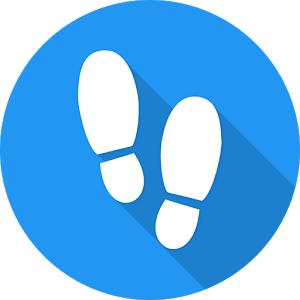 Fitness doesn't always necessarily rhyme with difficult exercises and draconian training. A simple initiative to walk better and longer is also a fitness exercise that will help you get back in shape.
This is the challenge of this pedometer which will track your steps throughout the day. The advantage of this application is that it will not use your GPS data to count your steps. Indeed, its integrated sensor will be able to count your steps and therefore will not damage your phone's battery.
The application is free, but you will have the possibility to buy additional options in order to really personalize your application and better track your walking performance.
---
---
6- 30 Day Fitness Challenge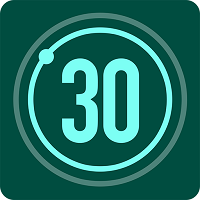 The 30 days fitness challenge application is one of the most popular on Android and we quickly understand why. Indeed, the application offers more than 100 diverse and varied exercises and therefore does not focus on one type of training in particular, which is very practical if you want to vary the fitness exercises.
You will be able to choose your exercise according to your needs such as, for example, increasing the muscle mass of your legs, burning fat, or reducing your cellulite. The application also adapts to your level and you will be able to choose the level of difficulty and the intensity of each exercise.
7- Jetfit
Jetfit has the particularity of having more than 1300 fitness exercises! With such a rich database, the application presents itself as one of the best in the fitness application market. You will find fitness sessions for all body parts and would be able to easily track all your progress.
In addition to displaying an impressive collection of diverse and varied exercises, you will also be able to share and compare your program with other members of the community, which is very motivating when you want to set new goals. Jetfit also has a free coach, so you won't have to switch to the paid version and can enjoy the best benefits of the free access application. The application is available on Apple Store, but also on Play Store.
8- Fizzup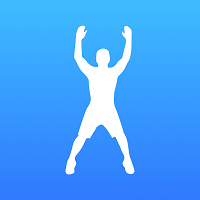 Fizzup goal is simple and clear: get back in shape in 6 weeks. With such an attractive catchphrase, the fitness app is one of the most downloaded in France. Fizzup presents itself as a revolutionary application with really motivating and effective exercises.
Not only is Fizzup a fitness app, but you'll also find tips for improving your nutrition as well as over 250 recipes. Very useful for speeding up your fitness and allowing you to perform your fitness exercises with complete peace of mind.
Personalized workouts, 300 exercise videos, nutrition menus, etc.: you will have the option of subscribing to a paid subscription to take advantage of all these features and achieve your goals in record time. Fizzup can be downloaded from Google Play and App Store.
9- 7 minutes workout
7 Minutes workout is surely the most ideal app for beginners. Indeed, the application focuses on short exercises of 7 minutes that you must do every day in order to get back into shape smoothly. You will also find a reward system that will allow you to achieve all your goals, even the most difficult ones.
The application is very easy to use with a very simplistic design. You can perform the exercises wherever you want without the fuss and at your own pace. It is possible to unlock additional exercises as you progress through the application, which is motivating for the user.
The paid version of the application will give you access to more advanced exercises and other advantages that the basic version does not contain.
10- 8fit
8fit is similar to Fizzup and offers many fitness exercises as well as recipes rich in taste so that you have a completely nutritious and sports program.
Regarding the exercises, you will have the possibility to choose the level of difficulty, the music and their rhythm. If the application may seem a little intimidating at first and turn to a more confirmed audience, you will also have the possibility to choose exercises that are really adapted to your desires and to create a program that will meet your objectives.
Although the free version, available for iOS and Android, is satisfactory for beginners, the paid subscription will allow you to be really guided step by step throughout your program and you will be able to enjoy the entire app content.
Working out at home has now become child's play thanks to the many fitness apps available on phones. As we've demonstrated with our top 10 best fitness apps, there are hundreds of different exercises to suit your needs. You will have no more excuses not to start your fitness.