---
Would you like to edit videos or edit short films to make your friends green with envy or enraged with jealousy? Or do you want to keep your vacation memories forever? It's easy if you have an Android or iOS Smartphone. But for that, you need to download and install the right mobile editing tool first. So what are the best video editing apps for iPhone and Android?
1- Video Editing: InShot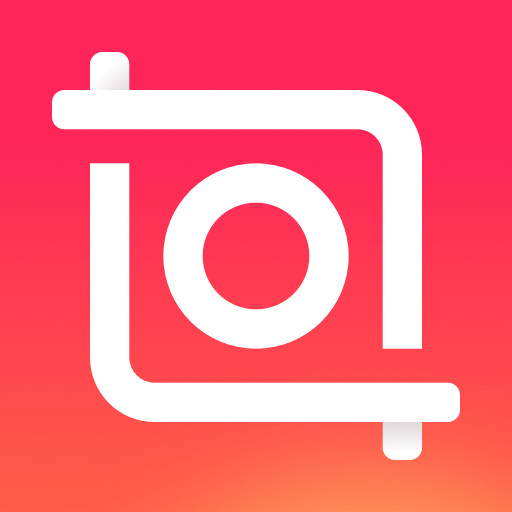 InShot is certainly the tool that takes social networks into account the most. This video editing application has a fairly clean interface, which greatly facilitates the task of editing novices. From the launch of InShot, the user can refer to clear indications allowing him to handle the functions with ease. He will be able to add all the desired elements to the montage before starting the cutting work followed by classifying and arranging the clips. He is even able to choose the format of his choice from the multitude offered to him. Note that some of these formats are specially intended for the design of video montages to be broadcast on YouTube, Instagram, or even TikTok.
In addition, depending on the orientation you choose for the videos and the type of editing to be done, you can zoom or match the video to the chosen ratio. You will also be able to customize the type of padding to use for the empty bands that should cover the main video. You will also be able to easily change the position of a clip in the timeline. In addition, you will have no trouble adjusting the size of each of the videos you want to put in the montage.
You will be able to access the toolbar of the application throughout the assembly. In this way, you can modify all or part of the videos as you wish. You can add text or stickers to it. You can also split clips, adjust the soundtrack, change the speed or opt for reverse playback or a freeze effect.
Remember that InShot offers several predefined editing ratios and is very easy to use. To this must be added the fact that this application allows you to make many settings to adjust or correct the image. Finally, InShot allows you to export videos in 720p and 1080p formats.
2- Video Editing: iMovie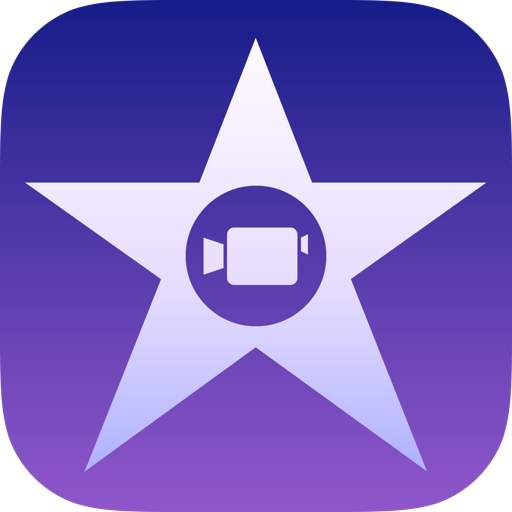 Apple allows anyone with a latest-generation iPhone to serve iMovie for free. This is an application that is characterized by choice functions combined with extreme ease of use. Here you can import your files to be edited from the local storage space of your device or your cloud account. The only difference from other video editing apps is that it doesn't allow you to import files from other cloud storage like Dropbox and Google Photos.
iMovie adapts completely to the medium on which you intend to edit. This is how you will be able to handle any type of multimedia content without the fuss. All you need is a swipe of your finger to rearrange your files or complete transitions between each shot in order to improve the quality of the animation. Also, note that this application allows you to generate a Ken Burns effect. This is used to cause motion in a frozen image. Finally, videos edited with iMovie can be exported up to 4K.
---
---
3- Video Editing: Adobe Spark Video
Adobe Spark Video follows the demise of Adobe Premiere Clip and is primarily aimed at iPhone owners. Basically, the application was to allow entrepreneurs to edit videos or marketing content to broadcast on the internet and social networks. But, Adobe Spark Video is also very suitable for individuals wishing to make a small holiday movie of very good quality.
It is very easy to learn how to use this application since the construction of the video is done around a slide device. Just press it to integrate the media. When the main objective is to edit a film, it is possible to insert text as well as icons or photos. A specific button allows you to cut each clip individually. This sets Adobe Spark Video apart from most other video editing apps.
You can choose the wide or square format for the video. In addition, nine predefined themes are available to you. You can still add a soundtrack by inserting music from your device's media library or file manager.
At the same time, you have the possibility to choose music from a base inserted in the application. When editing is complete, you can choose to either send the video directly to the phone's camera roll or share it. However, you should know that an Adobe Spark Video logo appears at the bottom right of the video when you use the non-paid version of the application. Also, the last slide is added to signify that the editing was done with Adobe Spark Video.
4- Video Editing: PowerDirector
PowerDirector is one of the most complete video editing applications. But, it is less easy to use it than in the case of Adobe Spark Video. Indeed, PowerDirector does not offer any automatic or semi-automatic editing. It is therefore up to you to edit your video yourself. You must first indicate the title as well as the desired format. In general, it is from your camera that the import of files to be used for editing is carried out. But, you can also import files from either your phone's internal storage or from Google Drive.
PowerDirector is therefore an application that can intimidate more than one, even if in fact, it is not at all complicated to tame. Its structure is composed of a preview window, but also of a timeline and all the associated elements. You can access all of PowerDirector's features from its editing window, allowing you to work conveniently.
With the free version of the application, it is possible to make videos in HD 720p format. Likewise, you can choose to store edits on your device or automatically upload them to YouTube and Facebook.