Reading a book can be both intellectual and fun. It is one of the best ways to learn, grow, have fun, be moved, etc. Of course, it all depends on what you read.
Purists will tell you that there is no better feeling than holding a book in your hand. However, finding yourself lugging a book around on your daily wanderings is not always to everyone's taste. Many people, therefore, fall back on digital books. These exist in various formats, including epub.
Whether on an e-reader, smartphone, tablet, or computer, appropriate software or reading program is necessary. In this article, we invite you to discover the best epub readers for Windows, Android, and iOS
The best ePub readers for Android and ios
The increased development of smartphones has led to the creation of many mobile applications that allow you to perform an incalculable number of activities. So, it is now easier to read, for example, an audiobook or an ebook directly on your phone. There are indeed many applications to comfortably read and listen to your books on your phone wherever you are. Here is a selection of the best ePub readers for Android and IOS.
1- ALDIKO
Aldiko Book Reader is a popular and widely used ePub reader for Android. It is one of the oldest readers available on the platforms. Besides that, it is one of the best ePub readers for Android. With this application, it is very easy to buy, import, and export all types of books for your enjoyment. Indeed, the application provides you with a free library that allows you to organize the arrangement of all your books and audio documents as you wish.
Thanks to the Aldiko Book Reader, you can read a sample of a book that interests you for free before buying it. It has a multitude of features that guarantee optimal reading conditions whatever the weather. It also has a night mode that allows you to easily read your e-books at night. It is also possible for users to jump from one section to another just by clicking on the table of contents. With this application, it is possible to buy your books directly online. You can customize your reading experience by changing your screen theme or font.
The Aldiko player interface is simple, neat, and easy to use. You have a very large collection of multilingual books for a unique reading experience. This app is available on Android and iOS.
2-KINDLE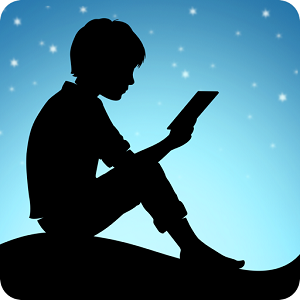 Amazon Kindle is undoubtedly one of the most popular ePub apps out there. Regardless of the operating system, this platform offers impeccable reading comfort. Kindle is a reader that gives you access to a variety of ePub books. In addition to being simple and very convenient, it offers a multitude of features that allow you to buy, import or export any category of ebooks according to your choices. In addition to being multifunctional, it can be used perfectly on Android, iOS, iPad, and even on PC.
As a user of this app, you have the ability to customize your reading sessions. For example, you can adjust the font, customize the size of the margin, change the color of the background, and many more. With its simplified design, it is easy to use for beginners. With its integrated library, it offers countless e-books, some of which are completely free. You also have a search engine that makes it easier for you to find a book you want to have.
Among other features, you also have a built-in dictionary that lets you know the meaning of certain words. You also have the possibility to mark certain pages and even synchronize your reading. One of the coolest features of this app is the text-to-speech option it has. Its design is very simple and suitable for several platforms.
3- Apple Books
Apple Books is an ePub digital book reader app exclusively for iOS users. You will discover thanks to this application a very large collection of electronic books for all categories and for all ages. You can discover many works on contemporary art, history, science, geography, etc. there are also collections of illustrated and interactive books for the little ones.
It is a very complete application that not only allows you to buy your books online but also to share them on several devices. You can thus share your works with all the members of your family for moments of reading in a friendly atmosphere.
Apple Books includes a store similar to the iTunes Store. You can find many free and paid e-books there. These works can be systematically downloaded and read on your iPhone. It has a very neat interface and offers ease of use. It is one of the best ePub reader apps for iOs.
4- EBOOX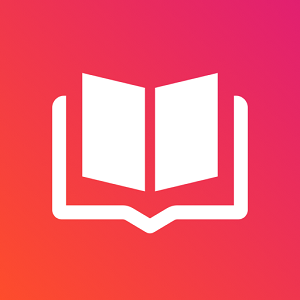 eBoox is an Android and iOS application that allows you to read electronic books from several categories. Thanks to its multiple features, it supports many audio file formats. So with this application you have the possibility to open any type of electronic book.
The main formats supported by the app are epub, fb2, doc, HTML, and zip along with many other formats. Through this reading platform, you can import electric books online, download and read them. In addition to being able to read the books directly on your phone, you also have the option to do so directly from a cloud location.
You also have the option of getting a personalized reading. So you can change the reading mode, mark pages, change the font size or change the size of the pages.
Its interface is simple and very neat. You can also activate the night mode during your reading sessions so as not to irritate your eyes.
5- GOOGLE PLAY BOOKS
Google Play Books is Google's platform to read all types of electronic books with simple operations. Indeed, this platform gives you access to a multitude of online ebooks. You also have the option to buy the books you want from the list. The app offers you a collection of over 4 million e-books for your viewing pleasure.
With this tool it is possible, when you have an ePub book, to use it as an ePub reader for Android. All you have to do is upload ePub or PDF to the platform. Once this is done, you can from that moment have access to all your books from any Google Play Books platform. It is incredibly versatile and can read all e-book formats.
With this app, you have the ability to customize your reading mode or set fonts. There are also plenty of settings you can make to suit your reading goals. Its design is simple and it offers a very neat interface.
The best epub readers for Windows smartphones
Yes, reading electronic files is no longer the only privilege of computers and tablets. Smartphones are also getting into it and it's quite practical to read between two appointments or at lunch break. We then present to you the best epub readers dedicated only to Windows phones.
1- MoHoo Reader
Thanks to this application, you can add a large number of books in various formats to your directory, from the memory card, OneDrive, and many others. In sum, the MoHoo Reader epub reader is one of the most popular that you can rely on.
2-Freda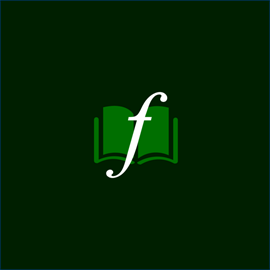 This version of Freda is specially designed for reading e-books on Windows phones. Ideal for novices, as it is easy to use, this application supports files in txt, HTML, FB2, and epub formats.
3- Legimi
With its fairly simplistic interface and fairly limited functions, Legimi allows you to read your ebooks in epub format and import them from the storage of your Windows phone or your OneDrive account.
4- Bookvise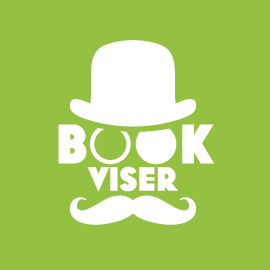 The Bookviser app allows you to read in peace without any intrusive advertisements to disturb this moment. It's clean, simple to use, and best of all, free.
5-FBReader
Favorite Book Reader can be used even on Windows phones with medium screen sizes. The application turns your Windows smartphone into a real ebook reader. You will be able to read epub and FB2 files as well as import them from OneDrive. Add to this the fact that Microsoft Translator is integrated into the app and you get an interesting and free tool.
---
---
The best epub readers for computers running Windows
Here is our review of the most used and best-rated epub readers for the Windows platform. It's up to you to determine the best Windows epub reader  :
1-Freda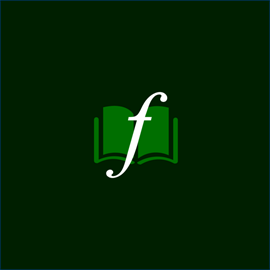 This application, seen more in the category of Windows phones, also has its counterpart for PC. Easy to use, this epub reader is intuitive and customizable. It supports various formats like HTML, FB2, and EPUB.
2- Bookvise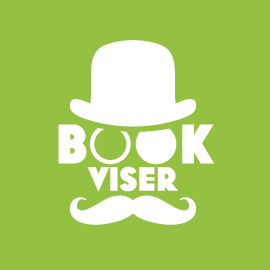 This Windows 8 software is ideal for reading ebooks. A wide variety of formats are supported by Bookviser . It goes from FB2 to TXT via EPUB. Basically, you can read almost every genre of ebook available on the web. You can also download them directly and for free on the net. You can also import your books stored in the computer's memory.
3- EPUB Reader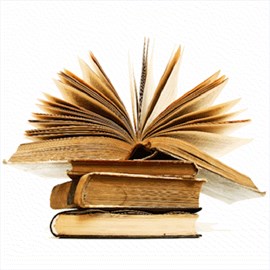 Still for Windows, this epub reader has quite interesting functions. Besides reading ePUB files, you can customize, organize and manage a digital library. It's even more interesting when your computer is touch-enabled.
4-FBReader
Initially, FBReader was designed for Smartphones but ended up joining several other platforms including PCs. It is undoubtedly the simplest of all epub readers available on the computer. My favorite Book Reader does not do anything superfluous. Just the bare minimum.
Not many options then. The software is unfortunately only available in English.
5- Adobe Digital Editions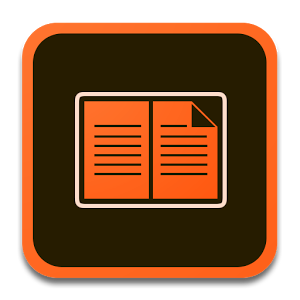 Adobe Digital Editions is a set of instruments totally dedicated to managing publications, reading, and digital publishing.
Signed by Adobe, this software reads the EPUB 3 format. The latter is specially reserved for video and audio files. Completely free, Adobe Digital Editions is made for lazy people who prefer books in audio versions. Thanks to it, you can:
take books via other libraries and then move them to your eReader,
attach a comment,
Search for files,
access chapters,
use a bookmark,
6- Caliber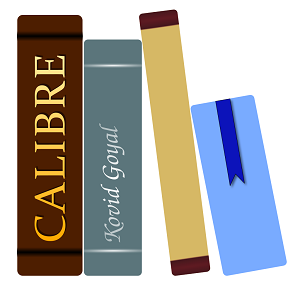 This is the software not to forget. It is a veritable compendium of tools loved by any self-respecting bibliophile. Kind of like a Swiss army knife. It's not a simple epub reader you have there. Caliber is ideal for managing all your books. It allows you to convert files to make them accessible in a specific format.
The software's file viewer opens and displays books as PDF software would. You can view more than one reading page at a time on the same screen. You also have access to bookmarks and the table of contents. And many other very useful features. The fact that it is completely free adds to the value of Calibre.
7- Sumatra PDF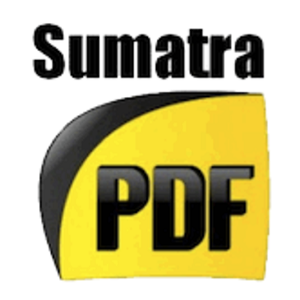 The minimalist style of Sumatra PDF makes it very easy to use. Many different file formats are supported by the software. These are CBR, CBZ, XPS, mobi, epub, and of course PDF, not to mention all the others.
8- Cover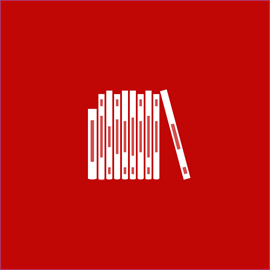 Very focused on reading graphic novels, Cover can however read several other types of files. You will find it even better if your PC has touch technology. You will be able to take full advantage of the graphic novel component for which this software was designed. So long live mangas, comics, and comic strips.
9- Icecream eBook Reader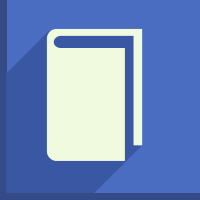 Intuitive, Icecream eBook Reader is a reader that can store all your digital books. It offers an ideal capacity/comfort ratio. Even if it does not weigh, Icecream eBook Reader offers significant functions. This ranges from different file types supported to features that make it easier to read.
10- NOOK
NOOK is an epub file reader software that can be downloaded for free from the Windows Store. It also works on several other platforms. NOOK allows you to read, buy and download many of the books you want directly from its store. It is very focused on reading books and provides an enjoyable reading experience.