---
Farming games whether for PC or mobile are the latest fad of many people. They are so much fun that mom, dad and the youngsters don't want to be without them.
Besides, who said you couldn't have a farm in town? Today, you can become the great farmer of the neighborhood without having a square meter of land. This is virtual farming.
We love games here! For that, we have listed the best farm games for Android and iOS. Want to make this discovery? Continue reading!
1- FarmVille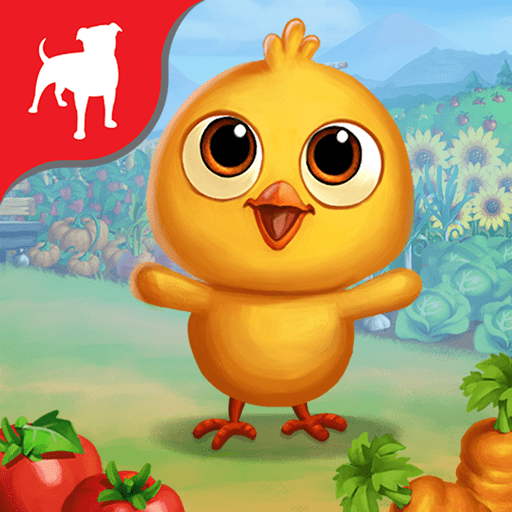 Although every individual has their own preference, many people enjoy FarmVille games. It claims to be the most famous and most played farming game in the world. This is a real farming simulator which will definitely bring you real fun.
Indeed, FarmVille puts you on farming adventures to obtain valuable and rare goods, as well as crafting recipes.
How does Farm Ville work?
The principle of this game is that you become real farmers. Thus, it allows you to raise large livestock with friends and assigns you a large area of ​​land to cultivate.
Innovation in Farm Ville Games
If it's only FarmVille 1 that you've experienced so far, we recommend the recent versions.
Indeed, FarmVille 2 and 3 have brought clear customer satisfaction. You can now access your game anywhere and anytime. This means that internet access is no longer mandatory.
In addition, many features are added to mark the difference. You have the possibility to customize your farm, to regularly send water for free.
As you play, you have the opportunity to get rewards.
This game from Zynga is available and downloadable for free on Android and iOS.
2- Big Little Farmer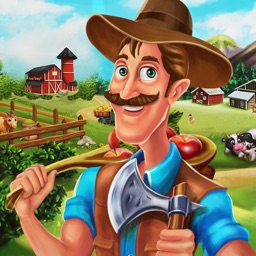 With Big Little Farmer, you are both a small and a big farmer! Many confuse this game with FarmVille. This is quite logical since they offer almost the same satisfaction to amateurs.
How Big Little Farmer works
Who knows how to play FarmVille will always be champion here. You only have to exploit the ground and the animals. By cultivating the different types of plants and raising several species of animals, you will understand the meaning of life in the countryside.
Once you manage to download the Big Little Farmer game, you can access the game offline and play for free. Moreover, you have the option to customize the theme of your game.
Moreover, in addition to the satisfaction you will get while playing this game, you have the possibility of having a lot of rewards. When you manage to raise the animals to certain times, you will be able to start enjoying the eggs and offspring.
In addition, the harvests from the plants will serve as profits for you to be able to run your business well.
How to get Big Little Farmer on their phone or tablet?
In order to enjoy the fun of this game, you need to go to Play store or App Store through your phone browser to download and install it for free.
3- Hay Day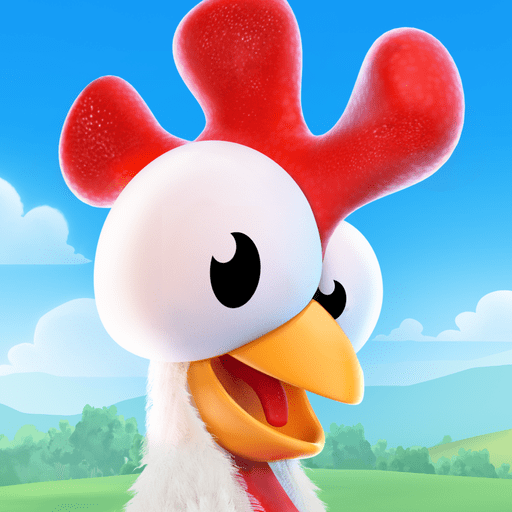 If we talk about farm games for Android and iOS, Hay day proves its existence. Here you must like the simulations at supreme before you get into it. In fact, Hay day is known as a simulator which tackles all aspects of farming to make the player extremely joyful.
Along with the plant growing and animal husbandry that most farm games do, Hay day teaches you about community life. You will certainly enjoy working together.
In addition, what many appreciate in this game is that it is possible to customize your farm to make it unique and pleasant. Because of this, you can build villas to accommodate your visitors.
Also, if you like heavy truck driving then this game is for you. Thanks to the many trucks available, you will be able to enjoy yourself completely. To maintain the best satisfaction of the days, bonuses earned in the game are automatically returned. It makes this Hay Day less boring.
To start playing this game, you need to go to your browser and then download the app for free from play Play Store et App Store.
---
---
4- Tiny Sheep : Pet Sim on a Farm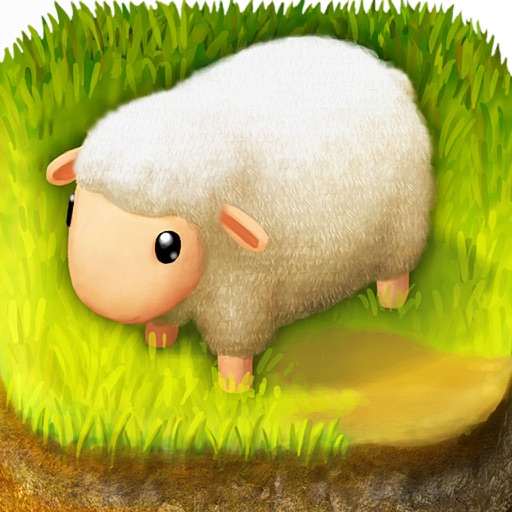 For lovers of small ruminants, Tiny sheep game is the best choice for entertainment. In this game you have the opportunity to breed the sheep in your phone on a large rural area.
The principle is that you buy sheep that you feed with the intention of reselling them in order to obtain new generations.
The game developer succeeded in configuring the application, especially in terms of graphics. The green space dedicated to animals is impeccably cool to attract attention.
All that could be reproached is the strip of advertising that we sometimes overestimate. But for real gamers, it doesn't bother.
5- WeFarm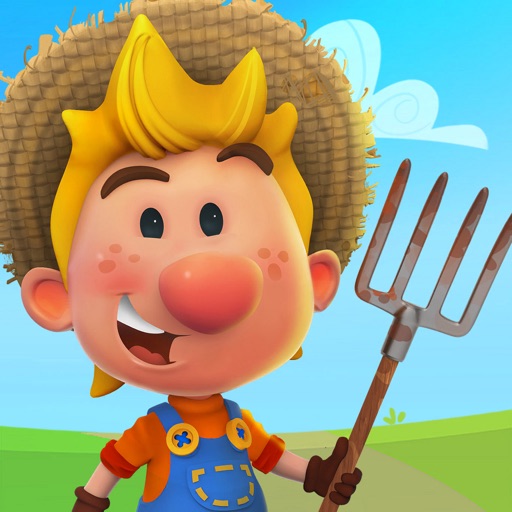 Here is a new entertainment among farm games for iOS that is sure to impress. Like a little sheep, it is also configured with carefully chosen graphics.
Indeed, the particularity of this game lies in the animation. While playing WeFarm, you will probably forget everything. This is what many children prefer to play this game.
Its modus operandi is to fish, farm, and sell valuable items in order to assist its neighbors. Likewise, you will be rescued.
However, WeFarm among the farm games for Android and iOS offers the possibility of team trips. So you can team up to explore other places around you.
It is really ideal to accustom your children to this associative life. To take advantage of it, download and install the WeFarme application on your phone from the Apple Store.
6- Let's Farm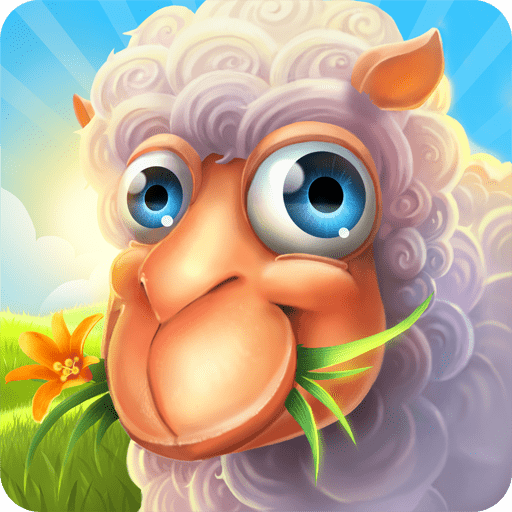 Personally, this is my favorite farm game. In fact, Let's Farm currently has a lot of farmers. Indeed, if you want to experience the best way to have fun in the farming world, then check out this game.
To get started, download the app for free from the App Store or Apkpure and then install it on your phone.
In addition, the game is free but contains paid options. What is wonderful is that you have the possibility to buy content with real money.
Sometimes we understand why some people feel that Let's Farm isn't for everyone. In fact, without a connection, you cannot plant fresh crops or raise animals. In summary, without internet access, you cannot interact on the platform.
7- Blocky Farm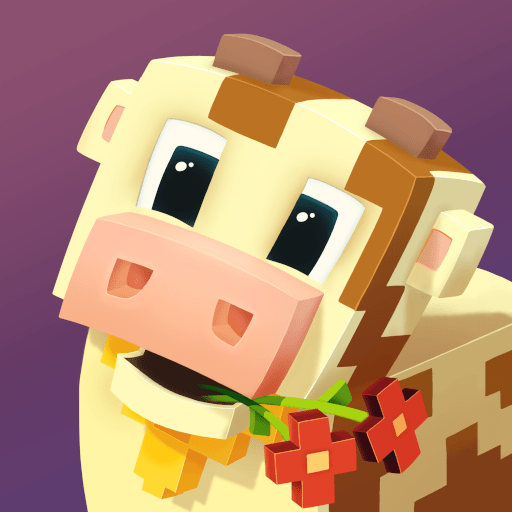 This type of game puts you in the shoes of the greatest farmer in the world. By downloading the application on your Android or iOS you will become the owner of a vast land.
You have the option of cultivating all kinds of crops, doing large-scale animal husbandry or even going fishing on a boat. Everything is integrated to show that you no longer need anything to survive your animals.
Bonus: Other Awesome Farming Games for Android and iOS
The world of farming games impresses us a lot. Apart from the list of our top games, you may like:
You can access all these games on your Android and iOS mobile or tablet.
Would you like information on other farm games for Android and iOS?
Let us know in the comments.