---
It's now more important than ever to keep confidential data safe, whether this information relates to your business, customers, employees, and anyone else. This is especially vital, particularly for big companies that store a wealth of data.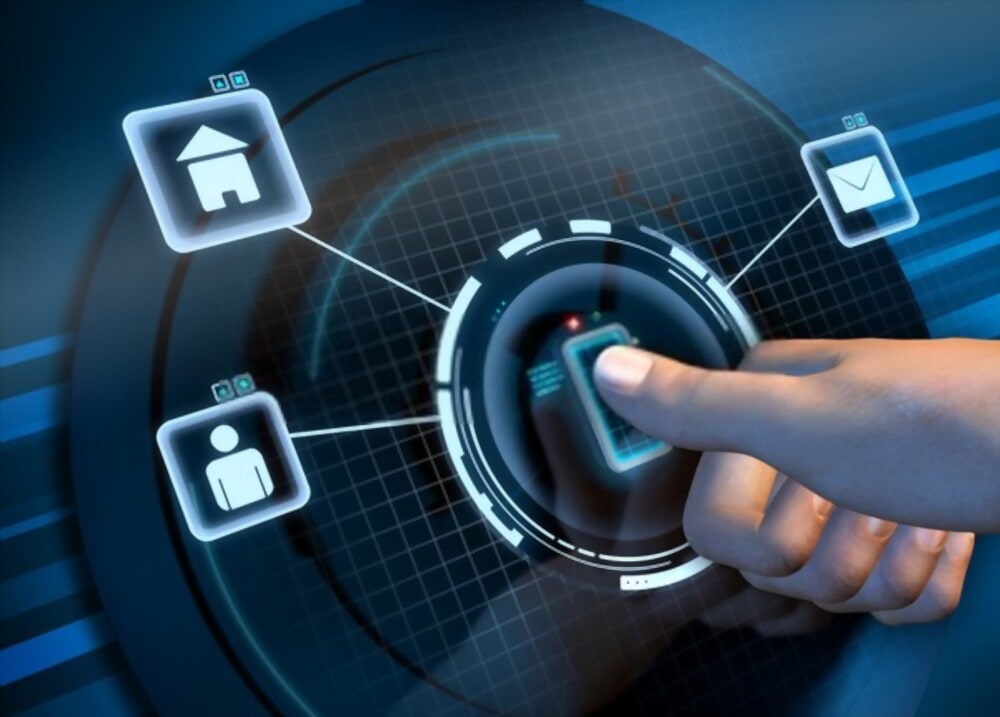 However, controlling access to sensitive information is not just about digital access, but physical access as well. When it comes to controlling and securing your office, there is no better option than an access control system. Businesses have gradually realised the need to secure their facilities and assets. Employers used to hand over keys to their employees, but we now know how risky this can be for building security.
An access control system protects your building while restricting employee movement, meaning only authorised people can enter certain areas of the premises. These systems can also provide data on who enters or leaves specific areas, and at what time.
To help you choose the best system that meets your needs, we've compiled a list of the top access control systems in 2022.
Honeywell
Large businesses tend to be the most concerned about data security, which is understandable given the size of their workforce. The bigger a team, the greater the security risk of data falling into the wrong hands. Honeywell provides a superb access control solution for large corporations with a substantial workforce.
Honeywell offers a range of software packages with various capabilities, but WIN-PAK is one product that stands out from the rest. The ability to control video monitoring and property detection from a single interface set this product apart from its competitors. Its browser-based interface gives businesses complete control over all areas covered by the system.
Furthermore, WIN-PAK is perfect for large corporations because of its capacity to cover a number of sites from a single location. It has no geographical limitations, making it a great option for not just large companies but also small and medium-sized businesses.
---
Read also: How to choose the best programs to protect the computer
---
SALTO
Wiring access control systems can be complicated, especially for businesses that want to secure their properties as much as possible. SALTO is the best access control system options for businesses looking to avoid a wired system. This system is a completely wireless solution, which means no wiring is required to use the software, and no external power is required.
SALTO is recognised as one of the most user-friendly access control systems around, especially for businesses that want to go wireless. Wireless locks, card readers, and access control powered by a battery all are integrated into the system. With this system, organisations have the freedom to choose their level of security while maintaining a level of control.
Envoy
Since the COVID-19 pandemic, businesses are now putting a greater emphasis on employee health than ever before. As a result, access control systems helps businesses to keep their employees and visitors safe and secure are now in high demand. Envoy Protect seeks to address this demand.
This software focuses mostly on health-related risks, and has a range of features that will keep everyone safe. Its health check feature allows businesses to check on their employees and ensure that they are in good health before entering the premises.
Additionally, this tool allows businesses to create limits based on their on-site criteria. With Envoy Protect, businesses can easily give only healthy employees entry while simultaneously protecting the sick and avoiding the spread of viruses.
---
Read also: 4 Ways to Hide an IP Address
---
Kisi
Kisi is an access control system used by businesses of various sizes. This cloud-based access control software is one of the best options for a small, medium, or large firm. Furthermore, Kisi one of the simplest access control systems to install.
It also enables organisations to access central controls from anywhere, at any time. Kisi also includes features such as remote doors, live event tracking, wall readers, and a mobile app. A few offline elements in the system also help make the system more user-friendly.
Vanderbilt
Vanderbilt can be a great choice for various industries, including business, health, finance, banking, and civil and military entities. From its software to its products, this access control system may cover numerous locations at once. It also includes features such as intrusion prevention, video monitoring, and bespoke security options that can be applied to any specific setting.
Vanderbilt also offers card readers, face recognition, door panels, smart doors and cards, as well as a centralised administration system that allows many cardholders at multiple locations.
Recently, Vanderbilt has launched a new system that allows businesses to customise their security strategy while also incorporating their own technologies, tools, and power sources.
Final Thoughts
In the modern world, having a strong access control system is essential for all businesses to protect their employees' health, data protection, and other security measures. The list covers the best access control software around, but its important to assess each system's tools, flexibility, and functionality to make sure it meets your needs.