Currently, over 56% of the world's population has internet access and the two most frequent methods of internet consumption are web browsers and social media apps. A website browser, or simply a browser, is a portal to the world wide web and is used to find and display websites. The majority use the internet through web browsers installed on various devices such as desktops, laptops, tablets or smartphones. Web browsers may appear to be similar on the surface but often behave differently when in use. Some web browsers offer enhanced protection while others focus on a simplified user experience through convenient tools and shortcuts.
Several web browsers are available for practically all sorts of computers and operating systems. Google Chrome is currently the global leader in web browsers, but popularity does not imply that a browser is the best. Other considerations include privacy settings, faster performance and lower system usage among others. Features such as displaying vouchers or discounts are also available on some browsers. Every individual will have varying criteria when selecting a preferred web browser. Other users prefer browsers that sync data seamlessly between devices such as Apple with Safari or Chrome with Gmail and Google Docs. In comparison, those concerned with privacy look to Mozilla Firefox or the Tor Browser more. Although nearly all browsers are now free, some are more compliant with web standards than others, allowing the browser to give a better user experience on a much larger number of websites. Below are the 10 best web browsers in 2022.
Our top picks for the best web browsers in 2022 are listed below.
Best Web Browser for Android: Google Chrome
Best Web Browser for iPhone: Apple Safari
Best Web Browser for Linux: Vivaldi
Best Web Browser for Windows 10: Opera
Best Web Browser for Privacy: Mozilla Firefox
---
1. Browser Mozilla Firefox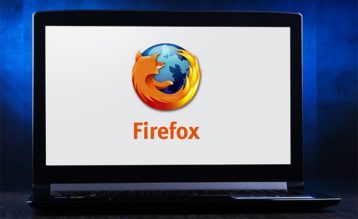 Mozilla Firefox, or simply Firefox, is a web browser that is faster and more secure than Chrome, the most widely used PC browser. Firefox first launched in September 2002 and now has over 200 million users worldwide. Mozilla Firefox is now considered the best web browser for privacy-conscious and power users. Firefox recently launched a new option that protects users from being monitored when browsing the web. In addition, Firefox now shields users against supercookies which remain hidden in a browser and continue tracking activity. Mozilla Firefox is fully customizable in terms of appearance, extensions and plugins. A makeover in 2020 made Firefox operate more smoothly and solidly on even the most basic hardware. The only notable downside is a lack of internal quality assurance teams since most of Mozilla's QA is outsourced.
Mozilla Firefox is unquestionably the best online browser due to its excellent attributes such as privacy, security and speed. Finally, Firefox is free, available in over 90 languages and compatible with Windows, macOS, Linux, Android and iOS. To improve security features, the best free VPN for Firefox is Hotspot Shield. Alternatively, ExpressVPN and CyberGhost may be used. Other great options for the best Mozilla Firefox VPNs are also available.
Read also: Download Mozilla Firefox offline installer for free in 2022
---
2. Browser Opera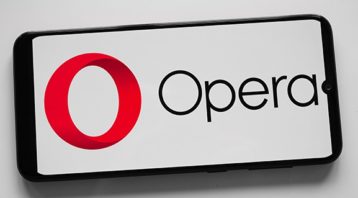 Starting with a built-in ad-blocker and VPN, Bitcoin wallet, in-browser messaging and light and dark settings, the Opera web browser sets the tone from the get-go. Opera is fast and compatible with Chrome's add-on library. Gamers can check out Opera GX which is geared for gamers and supports Twitch and Razer Chroma. An added feature, Flow, allows users to share messages or links from Opera on the phone to Opera on a PC. The browser officially launched in April 1995 and has now attracted over 380 million users.
Opera aims to ensure that the new R5 version is the all-in-one browser for as many people as possible. Recently integrated into Google Chromebooks, Opera is giving owners and prospective students more alternatives. On mobile devices, Opera Turbo is available. Opera also has a handy power-saving mode so that even if downloads are slow the laptop battery will not die. Opera is free and can be considered the best web browser for Windows 10, but it is also available on Android, Linux, macOS and iOS. Although Opera has a built-in VPN, alternatives are available. Check out the best Opera VPNs to learn more.
Read also: Download Opera Browser offline installer for Windows 2021
---
Google Chrome's introduction was more than a decade ago. Since then, Chrome has grown to become the undisputed industry leader with about 70% market share. One notable feature, along with outpacing competitors in terms of update frequency and malware screening, is that Google automatically upgrades Chrome to the latest version every six to eight weeks, guaranteeing that customers always have access to the newest surfing capabilities.
Chrome also includes a sizable library of browser extensions that bring various additional features at the expense of privacy. Moreover, the new Tab Freezing capability automatically "freezes" background tabs to reduce needless resource consumption. However, for high resource demands, Chrome can bog down low-powered machines with minimal RAM. Another feature of Chrome is a dark option for smoother night browsing.

Note that Chrome is owned by a company that profits from knowing everything about users. From automatically logging in to a browser to a dubious location history policy, Google appears to be establishing a habit of rolling out something unpleasant and then retracting a subsequent version. While there are workarounds, Google utilizes Chrome to gather information about users and then monetizes that data. For added peace of mind and security, install a VPN extension for Chrome. The best Chrome VPNs include various VPN services that are quick, secure and incredibly simple to use. As the best web browser for Android, Chrome can be downloaded for free and is available on Windows, Linux, macOS and iOS.
---
4.Browser Vivaldi
Vivaldi is the brainchild of former Opera engineers and, like Opera, has taken a unique approach to web browsing since it was officially launched in 2016. Vivaldi is all about personalization from navigation to user interface customization options including changing the color scheme, adding new fonts and more.
The browser's core is Chromium and most Chrome add-ons can be used with Vivaldi. However, the user interface is distinct from other Chromium-based browsers. Other options are adding a notes panel to the usual history and bookmarks sections, customizing search and giving search engines aliases and changing how tabs work and are arranged.
Browsing history can also be displayed on a graph to see how much time is spent on each website. Tab stacking is an excellent feature for users with dozens of open tabs. Vivaldi is available for free on Windows and macOS and is the best web browser for Linux. Vivaldi is based on the Chromium web browser project and therefore supports the vast majority of Google Chrome extensions. Any VPN service that has a Google Chrome extension will also work with Vivaldi.
Read also: Download Vivaldi Browser Offline Installer
---
5. Microsoft Edge
First introduced in 2015, Microsoft Edge was essentially an enhanced version of Internet Explorer and took over as the default browser for Windows devices. However, Edge has a straightforward layout and does not provide a plethora of capabilities to its users.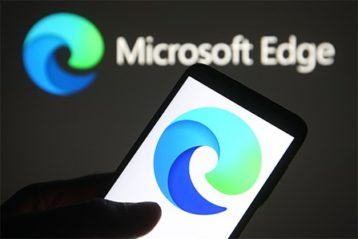 Edge is comparable to Chrome in appearance and functionality but is faster on Mac and offers more customization options. All the basic features of a modern web browser are available. The new Chrome-based version has handy features like Read Aloud, the ability to stream media like inline movies to Chromecast devices, an Opera-style start page and a wide range of add-ons like password managers and ad blockers.
Additionally, the platform is built for Microsoft-based services such as the voice assistant Cortana, enhancing the web browsing experience. The Edge browser supports over 270 extensions, all of which are available through the Microsoft Store. Edge also includes a robust firewall for identifying and combating viral assaults and malware. The majority of VPNs for Microsoft Edge have a simple-to-install extension that significantly eases the setup process. For improved security, a dedicated VPN application is preferred over an Edge browser extension. See a list of the best Microsoft Edge VPNs. Besides Windows, Edge has free versions for iOS, Android and macOS.
---
6. Apple Safari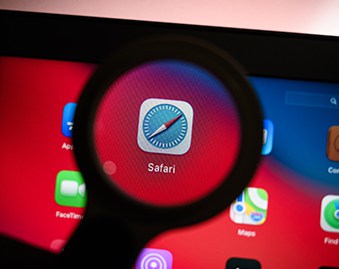 Safari is the built-in browser for macOS and iOS devices and is not available outside of Apple. Safari is a complete web browser with numerous unique capabilities for supporting and integrating a Mac with an iPhone. The features and performance of the Safari browser have substantially improved over time, particularly on the mobile version. In addition, productivity enhancements are enabled through in-house and third-party extensions.
With Apple's internal enhancements and the underlying technology, users undoubtedly experience increased battery life on iOS, iPadOS and macOS. Additionally, Safari works within Apple's promise to collect as little personal data as possible and saves any collected data on the user's device rather than on Apple's servers. Furthermore, a VPN can be set up in System Preferences for improved security. Check some of the best Safari VPNs for added security. Finally, Safari can be used to move data or seamlessly switch from an iPhone or iPad to a Mac. The ease of use between the devices makes Safari the best web browser for the iPhone.
---
7.Browser Brave Browser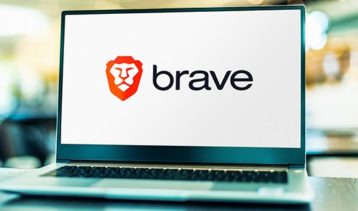 Brave is a project that was released in early 2016 by Brendan Eich, formerly of Firefox developer Mozilla, whose goals are to keep users safe online while also improving ad delivery. Brave removes all ads by default, becoming the fastest browser accessible. By default, the browser apps block advertisements and limit the information that sites can acquire about you via cookies and tracking scripts. Brave's tracker blocking methods are undeniably effective. In addition, a firewall and any of the best Brave VPNs that also work in any other app on an iPhone or iPad are available.
On the web, Brave will block phishing attempts and impose HTTPS encryption where accessible. One notable feature is a Reward Program that allows users to earn credits by clicking on advertisements tailored to the user's interests. Credits can then be spent on a variety of services. Brave is a relatively new web browser but offers a complete product that balances simplicity and power with a focus on privacy and security.
While currently free, the company might implement a pay to surf model, eventually giving Brave a "paid" option. Brave is available on Windows, macOS, Linux, Android and iOS.
Read also: Brave Browser offline installer free Download in 2021
---
8.DuckDuckGo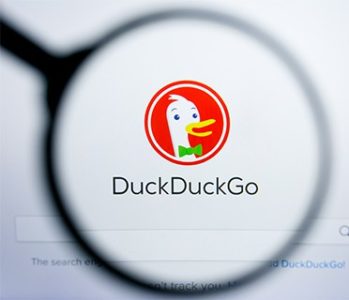 DuckDuckGo is not a browser in the traditional sense. Instead, there is a plugin for Chrome and Firefox that makes DuckDuckGo Privacy Essential the default search engine and blocks hidden trackers on websites. DuckDuckGo, a prominent search engine that prioritizes anonymity, assigns a score based on how aggressively a visited website attempts to mine user data. DuckDuckGo prevents tracking cookies that can be used to identify users and devices and examines and ranks websites' privacy policies. Tabs and data can be deleted manually or automatically at the end of each session or a timer can be set to delete browsing history when inactive.
The simplicity of the DuckDuckGo apps and browser extensions is appealing. A smart choice for maximum protection with the least work since only installation is required. Despite its promise of anonymity, it is best to use any of the best DuckDuckGo VPNs to ensure security. A free mobile version of the DuckDuckGo browser is available for Android and iOS.
---
9.Epic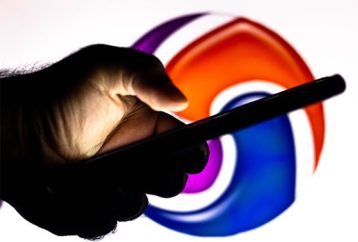 The Epic browser's ethos is that all privacy settings should be enabled by default. Released in 2010, Epic was developed by Hidden Reflux using Chromium source code. Epic blocks cookies, advertisements and data-tracking site analytics services and uses DuckDuckGo as its default search engine. Users can set up the browser to prioritize convenience over privacy. However, Epic takes confidentiality seriously, delivering on a promise of "extreme privacy": no auto-syncing, no spell-check, no auto-fill, no plugins. A user's history, login data, databases and other information are not stored. Epic does not save links for autosuggestion when inputting an address. In addition, Epic's servers can proxy search and prioritize SSL connections and track how many cookies it has blocked and who tried to deliver the cookies.
Epic is one of the safest browsers available. The sole disadvantage is that Epic is based on Chromium code and is not open-source. Therefore, independence is not guaranteed. Nevertheless, Epic runs on Windows, macOS, iOS and Android with free VPN access.
---
10. Tor Browser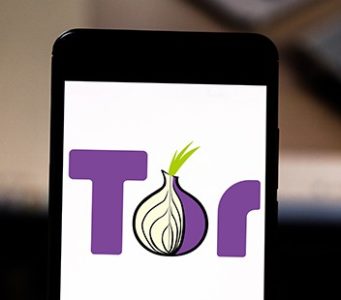 The Tor Project, a non-profit organization, is dedicated to providing everyone with private access to the unfiltered web. Based on Firefox, the Tor Browser was built in 2002 to anonymously access the internet through the Tor Network. The Tor Browser enables users to defend and maintain anonymity against monitoring, spying and restriction. More than a browser, the Tor Browser includes a comprehensive set of online security measures. The browser contains all the standard capabilities such as tab browsing, enhanced privacy and security safeguards to keep users safe.
The Tor Browser also restricts the type of background scripts and tracking technologies that sites can use. Fingerprinting, which is when advertisers try to identify a device across different sites, is disabled even if the Tor Browser cannot identify the user. Private browsing is the default setting. Every surfing session ends with a wipe, including site cookies and the Tor Browser app's browsing history. Due to the extra encryption and anonymity features, the Tor Browser is significantly slower than other browsers but is one of the best web browsers for privacy which is why Tor is also probably among the most widely used web browsers among hackers. While a VPN is not required to utilize Tor, VPNs facilitate the security of the process by encrypting all traffic and concealing it from the ISP. Check out the full list of the best Tor Browser VPNs to better protect your privacy when using the Tor Browser. The Tor Browser is free of charge, available for Android and has Windows and macOS browser applications.